We all brush our teeth, often twice a day and if you're part of a large family or household, you'll probably go through toothpaste rather quickly!
There are a ton of options too, with some promising whiter smiles, some targeting sensitivity and others to freshen your breath.
Unfortunately, most of the market-leading toothpastes sold in the UK are not cruelty free. At the time of writing, this includes Arm & Hammer, Aquafresh, Colgate and Sensodyne. According to PETA, all of these brands are tested on animals.
If you want to make a more animal-friendly choice, then take a peek at our list of the best cruelty-free toothpastes in the UK reviewed below.
Please note, the toothpastes in this list are cruelty-free to the best of our knowledge at the time of writing, but make sure to double-check before buying.
Best Cruelty-Free Toothpastes in the UK
1. Green People Mint Toothpaste
Vegan? Yes
Whitening? No
This vegan toothpaste from Green People is flavoured with peppermint and aloe vera, which create a lovely refreshing feeling after brushing. Aloe vera also works as an antibacterial and anti-inflammatory, so it can help with sensitive and even bleeding gums.
Active organic plant ingredient myrrh acts as an antiseptic and astringent to help soothe and heal any broken or inflamed gum tissue.
Green People create products with no nasties and include organic ingredients wherever possible – this specific mint toothpaste has been certified with more than 89% organic plant ingredients by EcoCert.
These organic plant ingredients are also sustainably sourced, so not only are they cruelty-free and kind to animals, they are kind to the environment too!
Pros
100% natural
SLS-free
Fluoride-free
Paraben-free
Over 89% organic
Good for sensitive teeth
Cons
Relatively pricey
Consistency may be a little runny
Taste may not suit all
Grey colour of paste may put some off
2. Kingfisher Mint Fluoride Free Toothpaste
Vegan? Yes
Whitening? No
Kingfisher have created a minty, fluoride-free toothpaste which doesn't contain any artificial flavours, colours or preservatives.
There are also no sweeteners or whiteners in the formula, so everything is kept nice and natural as well as being suitable for vegans.
Approved by the British Dental Health Foundation, this cruelty-free toothpaste has been recommended as an effective way to clean your teeth and for oral health.
Although the majority of ingredients in this toothpaste are natural, it still contains SLS (sodium laureth sulphate).
Some people may have bad reactions to this ingredient, so it may not be the best choice if you suffer from sensitivity (see some of the best SLS-free toothpastes here).
Pros
Fluoride-free
Vegan-friendly
Refreshing mint flavour
Approved by the BDHF
Cons
Quite pricey
Does not froth much
Contains SLS
Taste may not suit all
3. JĀSÖN Natural Cosmetics Powersmile Toothpaste
Vegan? Yes
Whitening? Yes
This toothpaste from JĀSÖN is made using an exclusive blend of natural ingredients which help to reduce stains, protect enamel and keep teeth looking and feeling clean.
The natural peppermint oil flavours the paste and helps to freshen breath, grapefruit seed and perilla seed extracts help to fight sugar acids which damage your teeth and calcium carbonate, sodium bicarbonate and silica help prevent tartar build-up (as well as helping to whiten your smile).
There are other cruelty-free oral care products in the JĀSÖN range which are recommended, such as mouthwash, to help boost your oral hygiene and keep your mouth healthy.
Pros
SLS-free
Fluoride-free
Gluten-free
Mint flavoured
A little goes a long way (more cost effective)
Cons
Pretty expensive
Users may not see whitening effect straight away
Consistency of product might not suit all
4. Activated Charcoal Whitening Toothpaste
Vegan? Yes
Whitening? Yes
Activated charcoal is proving pretty popular as of late (see some of the best charcoal toothpastes here), so you may want to try this toothpaste from Pro Teeth Whitening Co for a change to your dental routine.
Charcoal toothpaste is black, which might take some getting used to. Despite its dark colour, activated charcoal is thought to actually help whiten teeth and reduce plaque naturally. While charcoal might sound abrasive, this toothpaste is actually a good choice for sensitive gums.
This paste can be used by the whole family and should last a decent amount of time, as only a small pea-sized amount is needed each time.
The charcoal toothpaste uses 100% naturally derived ingredients including aloe barbadensis leaf juice powder, which comes from the aloe vera plant and could help with gum disease.
This toothpaste is fluoride free and as well as being cruelty-free. It's also vegan.
Pros
Good for sensitive gums
Many people get good whitening results with consistent use
Leaves your mouth feeling clean
Cons
Teeth whitening isn't always effective
Quite expensive
5. Dr. Bronner's All-One Peppermint Toothpaste
Vegan? Yes
Whitening? No
Dr Bronner's are best known for their organic soaps, but the company also make this vegan and cruelty-free peppermint toothpaste.
It's fluoride free and is made with 70% organic ingredients, including organic oils (coconut oil and peppermint oil to be specific).
It also comes in a recyclable box and tube, making it a more eco-friendly choice. Combine it with a bamboo toothbrush to make your dental care routine even more planet friendly.
This product has a nice fresh taste, unlike some fluoride-free options which don't have such a traditional toothpaste taste.
Pros
Fresh minty taste
Recyclable tube and box
No synthetic ingredients
Cons
Doesn't lather very well (like most sulphate-free toothpastes)
Cruelty Free vs. Vegan Toothpaste
Cruelty free and vegan aren't the same thing. Cruelty free means that animals haven't been harmed while producing a product or testing it. Vegan means that a product doesn't contain any animal-derived ingredients.
The most commonly used animal-derived ingredient in toothpaste is glycerine, which helps give their paste-like texture. It can be derived from plant sources or from animal bone marrow.
Which Toothpaste Brands Do Test on Animals?
Testing cosmetics products on animals and selling cosmetics products tested on animals has been banned in the UK and EU since 2013.
This means that even if toothpastes are tested on animals outside Europe, you won't be able to buy them in the UK.
According to CrueltyFreeKitty.com, the following oral care brands do some animal testing:
Aquafresh (GlaxoSmithKline)
Colgate (Colgate-Palmolive
Sensodyne (GlaxoSmithKline)
If you buy these brands in the UK the particular product you buy won't have been tested on animals, but you will be supporting a company that does some animal testing.
These brands test on animals in order to sell products in countries such as China, where there is a law requiring cosmetics products made outside China to be tested on animals.
However, according to Weleda, toothpastes don't fall under the umbrella of 'cosmetics', so they don't need to be tested on animals before being sold in China. This makes things a bit complicated. Lots of big brands that sell cosmetics products in China will test other products on animals, but not necessarily toothpaste.
There's also the danger that products sold in China could be subject to "post-market testing", which means they can be tested on animals by authorities in China even if they haven't been tested on animals by the manufacturers.
To be on the safe side, look for products that are specifically labelled as being cruelty-free.
Animal Ingredients in Toothpaste
Here are some animal-derived ingredients to look out for in toothpaste:
Chitosan – This antibacterial ingredient is made from shrimp shells.
Glycerin – Glycerin can be derived from plants or animals. If your toothpaste contains 'glycerin' on the ingredients, double check that it is plant-sourced or the product features a vegan logo such as the Leaping Bunny icon.
Propolis – Some natural toothpastes contain propolis, which is a resinous compound produced by bees. It's added to protect the mouth against ulcers and infections, since propolis has antibacterial and antifungal properties.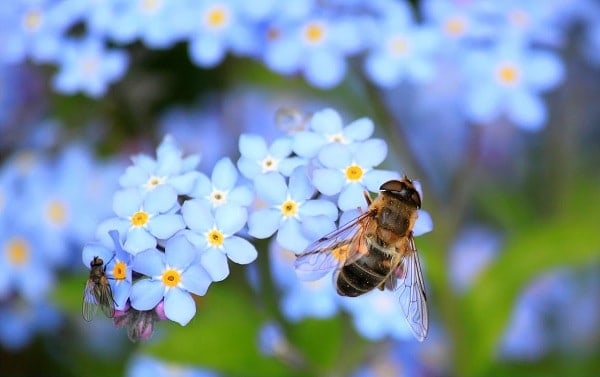 Is x Toothpaste Cruelty-Free and Vegan?
Some toothpastes haven't been tested on animals, but still contain animal-derived ingredients. Here's an overview of whether or not some popular brands are cruelty free and vegan.
This information is correct to the best of our knowledge at the time of writing. Please double-check when buying, and let us know if anything is incorrect.
| Brand | Cruelty-Free? | Vegan | More info |
| --- | --- | --- | --- |
| Aloe Dent | Yes | No (not all products) | Their Triple Action Aloe Vera Toothpaste contains chitosan, which is made from shellfish. |
| Blanx | Yes | Yes | |
| Colgate | No | No | VeganRabbit.com |
| Crest | No | Yes | CrueltyFreeKitty.com, VegFAQs.com |
| Earthpaste | Yes | Yes | |
| Oral-B | No (not 100%) | Yes | Official website. Oral-B sell toothpaste in China, where animal testing is sometimes required by law. |
| Weleda | Yes | Yes | Official website |
Cruelty-Free Toothpaste in Supermarkets
Most supermarket-own brands of toothpaste aren't tested on animals, so it's quite easy to find cheap cruelty-free toothpastes in the supermarket. While they may be cruelty free, these toothpastes usually aren't vegan as they contain some animal products.
Jasmine from cruelty-free makeup and beauty website cosmetic.co.uk gives an overview on supermarket cruelty-free toothpaste here:
Conclusion
If we had to pick just one product from this list to recommend, it would be Green People Mint Toothpaste. Not only is it vegan and cruelty free, it's also one of the most natural toothpastes you can buy, and is free from SLS and parabens.
There are lots of great companies making ethical and cruelty-free products, so it shouldn't be hard to find a cruelty-free toothpaste you love.
For some more cruelty-free products, see these articles: