It's important to protect your skin when you're out in the sun, especially if you're exposing yourself to powerful UV rays for long periods of time.
Sunscreen helps protect your skin by deflecting or absorbing some of the sun's UV rays, helping to prevent sunburn and skin cancer.
While popular sun creams are very effective at minimising burning, the chemicals they contain can have harmful effects on both our health and the marine environment (if we swim in the sea).
Have you ever thought about what actually goes into making the cream that you cover yourself in from head to toe?
Of course, we know that sunscreen has SPF properties to help keep your skin safe from the sun, but what else is in this protective packing staple?
About Organic Sunscreen
Is Regular Sunscreen Bad for You?
For decades people considered the sun to be harmful, and sunscreen to be an essential defence against it. However, in recent years this idea has been questioned.
Here are a few of the potential health risks of wearing regular sunscreen:
One of the most common chemicals, oxybenzone, is an endocrine disruptor that interferes with hormone levels.
The vitamin A derivative retinyl palmitate, which is commonly found in sunscreen, may speed up the growth of cancerous cells
Spray sunscreens can be inhaled, with harmful effects
Methylisothiazolinone, a common ingredient in sunscreens, is an allergen
Wearing sunscreen reduces your vitamin D levels. Vitamin D deficiency is very common in the UK, and increases the risk of several health problems.
A lot of mainstream suncare products may contain chemical ingredients which could be bad for you, such as parabens and other unnecessary chemical additives.
Choosing a more organic product could be beneficial to your skin's health as natural ingredients are often a lot better for applying directly onto your skin.
Of course, it is up to you what type of sun cream you choose to pack in your suitcase, but it might be interesting to try out a more natural product, as they can be just as protective and help to ease any skin complaints you may have.
Which Sunscreen Ingredients Are Bad for the Environment?
Several ingredients used in regular sunscreens have a negative effect on the environment.
A 2015 study by Craig Downs of the Haereticus Environmental Laboratory found that oxybenzone, one of the most common ingredients in spray-on sunscreens, has a harmful effect on coral reefs, inducing coral bleaching, damaging coral DNA and acting as an endocrine disruptor.
The Haereticus Environmental Laboratory has drawn up a list of harmful ingredients to avoid, called the HEL LIST, which is reproduced below.
Any form of microplastic sphere or beads.
Any nanoparticles like zinc oxide or titanium dioxide.
Oxybenzone
Octinoxate
4-methylbenzylidene camphor
Octocrylene
Para-aminobenzoic acid (PABA)
Methyl Paraben
Ethyl Paraben
Propyl Paraben
Butyl Paraben
Benzyl Paraben
Triclosan
Zinc oxide and titanium dioxide nanoparticles of less than 35 nanometers in diameter can also have a harmful effect on marine life.
What Is Does it Mean for a Sunscreen to Be Organic?
Organic sunscreens rarely contain 100% organic ingredients, but the percentage of natural ingredients can be over 80%.
Organic sunscreens generally don't contain parables, oxybenzone or other harmful chemicals.
Producing and using sunscreen will always have some effect on the environment, and some organic sunscreens use ingredients such as palm oil, which usually aren't farmed in a very sustainable way.
Some of the oils used in organic sunscreens are also used as insect repellents, so they probably are probably harmful to marine invertebrates.
However, choosing an organic sunscreen is a good way to minimise the effect your use of sunscreen has on the environment.
Watch out for products that have the word 'organic' in the name even though they only contain one organic ingredient. Some 'organic' sunscreens are not much different to regular sunscreens, they just have an added organic ingredient such as aloe vera.
The Best Organic and Natural Sunscreens in the UK
After researching the market, here are 5 of the best organic and natural sunscreens you can buy in the UK.
Green People Edelweiss Sun Lotion with Natural Tan Accelerator
Green People's Edelweiss Sun Lotion contains 82 % organic ingredients and offers broad-spectrum UVA and UVB protection. It contains organic aloe vera, avocado, green tea and inositol.
This sun lotion is reef safe since it uses approved titanium dioxide rather than zinc oxide.
Green People work with the Marine Conservation Society, who confirm that their organic sunscreens aren't harmful to the marine environment.
This sunscreen contains a tan accelerator made using inositol, which comes from the fruits of the carob tree.
This helps the skin produce more melanin, helping you get a natural tan more quickly, while offering protection against UVB and UVA rays.
This SPF 15 sun lotion is gentle yet effective, and is a good choice if you suffer from prickly heat which regular sun creams can exacerbate.
Green People Scent Free Sun Lotion SPF 30
Here's another great organic sun cream from Green People.
This one has an SPF rating of 30, so it offers stronger protection than the one reviewed above.
It's quite similar to the Green People Edelweiss Sun Lotion, but with a few differences.
Green People Scent Free Sun Lotion SPF 30 contains 78 % organic ingredients including aloe vera, green tea, avocado, chamomile and edelweiss. It's fragrance free and contains antioxidants, so it's good for sensitive skin.
It offers broad-spectrum UVA and UVB protection and is a good choice if you suffer from prickly heat or polymorphic light eruption (PLE).
One of the best things about this product is that Green People donate 30 p to the Marine Conservation Society every time someone buys it, so you're supporting marine protection.
Shade All-Natural Sunscreen Mineral Sun Cream SPF 25
This sunscreen only uses four ingredients, which is impressive when you consider how long the list of ingredients is on most sunscreens. Those four ingredients are shea butter, beeswax, coconut oil and zinc oxide.
You might be wondering, does such a simple sunscreen with so few ingredients actually work? As long as you use it sensibly and don't overdo your exposure to the sun, Shade All-Natural Sunscreen offers a good level of protection.
Shade's founder Tania Wedin addresses this concern in a blog post here.
Overall, Shade All-Natural Sunscreen is 72% organic. If you have an allergic reaction to chemical sunscreens this is a good choice.
However, be aware that this sunscreen comes in a very small tub and is quite thick, so you might find it hard to massage into your whole body.
It's a better choice for just putting on your face rather than trying to protect your whole body while you're on the beach.
Yaoh Suncare Organic Hemp Seed Oil Sun Block
This vegan sunblock from Yaoh is made using organic hemp seed oil and is rich in antioxidants.
Not only does this product offer factor (SPF) 30 protection, but it can help to ease skin complaints such as psoriasis and eczema.
Hemp has natural moisturising and rejuvenating effects on the skin and this sun block is one of the least damaging, but most effective, making it a safe and helpful product to use in the sun.
The essential fatty acids in hemp seed oil can be absorbed easily into the skin and can even help to heal acne prone skin. This sun block is also paraben free and animal friendly.
Yaoh Suncare Organic Hemp Seed Oil Sun Block applies nicely and sinks into your skin easily, meaning you won't spend ages trying to rub in streaks of white cream.
It should be simple to get an even distribution to protect your skin all over.
They also have an aftersun product which offers the same natural, organic quality promise.
There are a few downsides to this product, however. It's pretty expensive and isn't waterproof.
It might also need to be used relatively quickly, and isn't the most natural product available.
Aloe Pura Aloe Vera Sun Lotion SPF 25
The healing effects of aloe vera are one of the reasons why it is often used to make aftersun. This sun lotion from Aloe Pura also makes use of  this wonder ingredient.
Other natural ingredients include jojoba, avocado, chamomile and other organic essential oils.
Naturally protecting you from UVA and UVB rays, with a medium protection of factor (SPF) 25, this may not be the best protection for very sunny holidays.
However, it could make a great daily sunscreen to apply every day before you go outside.
Scented with lemon, lavender, orange and patchouli oil, this sun cream smells rather lovely but in a nice natural way, with no fake chemical perfumes involved.
The consistency of this cream is similar to a moisturiser, so should apply nicely, meaning less time spent applying and more time spent basking in the sun.
This sun lotion is also vegetarian and can help reduce prickly heat and prevent skin peeling due to the soothing aloe vera. However, it's relatively expensive and not very waterproof.
It has quite a thick consistency and can take time to rub in properly. It's also not vegan since it contains beeswax.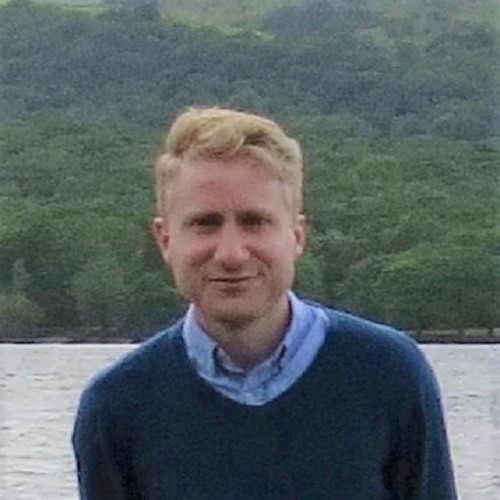 Laurence is the founder and editor of Naturaler. He's been working in the online world for over 5 years and is trying to live a more natural and eco-friendly lifestyle every day.