Cows are a common sight grazing in the UK countryside, so you might assume that all milk in the UK is grass fed.
However, this isn't the case as most dairy cows spend a large part of the year inside.
Traditionally, cows have been kept inside during the winter from November to March and then allowed to graze for the rest of the year.
Recently though, there has been a trend away from small-scale dairies to large, more intensive dairy farms which typically keep cows inside for longer periods of time.
This means that cows are fed a different diet, which can impact their health and also affects the quality of the milk they produce.
Where to Buy Grass-Fed Milk in the UK
There are a few different logos you can look for when shopping for grass-fed milk:
The Pasture for Life logo, which means that the cows have been completely grass fed for their whole life.
The Free Range Dairy Pasture Promise logo, which means that the milk is from cows that spend at least 180 days of the year outside.
Here are a few places you can buy grass-fed milk in the UK:
How Many Dairy Cows in the UK Are Grass Fed?
Most dairy cows in the UK graze outside for at least part of the day from April to October and spend the rest of the time inside.
However, some spend little or no time outside, something which is known as a "zero-grazing system".
A European Commission report titled Welfare of Cattle on Dairy Farms states that in the UK, the dairy grazing situation is as follows:
"Around 30% of dairy farms maintain a traditional grazing system of winter housing and grazing from spring through to autumn.  A further 55% of farms, in addition to grazing during the summer months provide some feeding indoors during part of the day during the grazing season."
The report doesn't state how the remaining 15% of farms operate, but it's likely that cows on these farms spend even more time inside.
Is Grass-Fed Milk Healthier?
There is lots of evidence that grass-fed milk is healthier than milk from cows raised on other feed.
Both regular and grass-fed milk have the same levels of calcium and vitamin D, but grass-fed milk has some other benefits:
Higher in alpha-linolenic acid (ALA). ALA is an omega-3 fatty acid that reduces inflammation, potentially helping reduce the risk of type 2 diabetes and heart disease.
Lower in omega-6 fats. Most people have too many omega-6 fats in their diet and not enough omega-3, so drinking grass-fed milk helps restore the balance. Grass-fed milk still has an omega 6 to 3 ratio of about 1.8:1, but this is better than other milk which can have a ratio as high as 6:1.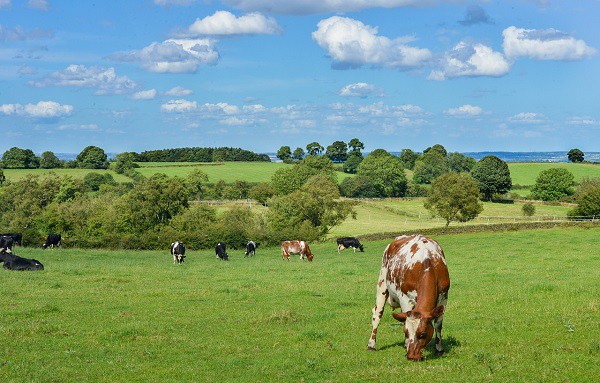 Is Grass-Fed Milk Better for Animal Welfare?
Allowing cows to graze outdoors during the spring and summer is generally considered to be good for their health.
Being kept inside is typically less sanitary than being outside and can lead to lameness and mastitis (an udder infection).
Compassion in World Farming has some worrying information about the effects of keeping cows inside on their welfare here.
On the other hand, some research has shown that, just like humans, cows like to spend a decent amount of time indoors.
A study on high-yielding dairy cows by Harper Adams University College and Reaseheath College showed that, when given a choice between being indoors or outside, "the cows spent 91.9 per cent of their time indoors and time spent indoors was influenced by environmental conditions" (source).
However, the study only looked at 24 cows, so its findings are not very convincing on their own.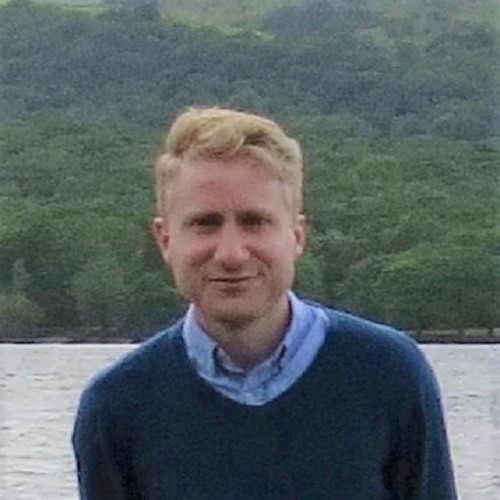 Laurence is the founder and editor of Naturaler. He's been working in the online world for over 5 years and is trying to live a more natural and eco-friendly lifestyle every day.