Most of us are becoming increasingly aware of the negative impact of waste on our environment.
Local councils provide us with different bins for our recycling, usually divided into garden waste, paper and cardboard, and plastics.
There are also options for recycling other household items (white goods, electronic items etc.) at our local recycling centres.
There are many everyday objects we can now recycle easily, but if we look around our homes there are still plenty of items we aren't recycling, sometimes because we don't know where or how to recycle them.
Around 23.1 million people used electric toothbrushes in the UK in 2017 according to Statista.
Dental hygienists recommend patients change the heads every 3 months, which amounts to a lot of used toothbrush heads adding to the UK's waste.
So, is there anywhere we can recycle our used toothbrush heads, and are there any other eco-friendly options available?
Read on to find out more.
Recycling Companies
TerraCycle offer recycling programmes to help recycle hard-to-recycle waste, including toothbrushes and electric toothbrush heads.
TerraCycle's Zero Waste Box can be filled with all kinds of oral care waste.
Once the box is full, the box can be sent back to TerraCycle who will safely recycle the contents.
The Zero Waste Box costs over £100, so you're not likely to buy one for your own home, but there might be one at a local school, dentist surgery or other nearby business where you could take your old toothbrush heads.
The company have recently partnered with Colgate to create a free recycling programme for all oral care products and packaging aimed at schools and charities, and more details can be found on their website here.
Supermarkets
Larger supermarkets, such as Sainsbury's and Tesco's, are now providing recycling boxes in store for hard-to-recycle items.
Most supermarkets are now committed to reducing waste, so even if facilities aren't available to recycle your toothbrush heads yet, keep checking your local supermarket regularly as more recycling options are introduced all time.
Buying Eco-Friendly Toothbrush Heads
If you're struggling to find anywhere to recycle your toothbrush heads, you could try buying eco-friendly bamboo toothbrush heads.
Manual bamboo toothbrushes with replaceable heads can be bought easily online, with replaceable heads only costing around £2 here.
If you prefer to use an electric toothbrush, you can now buy recyclable toothbrush heads  made by a company called LiveCoco. They are specifically designed to be used with Oral B electronic brushes and can be bought from Holland & Barrett or on Amazon here.
These toothbrush heads have a 100% recyclable body and charcoal fibre bristles, and they can be recycled by sending them back to LiveCoco.
For more tips on how to reduce your plastic waste, see our guide to using less plastic.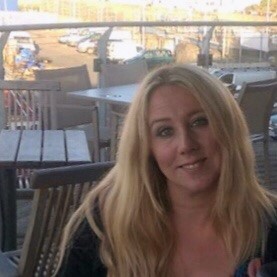 Clare began her career as a technical writer, but since having her boys has worked mostly from home writing content for various websites, including health and beauty and educational resource sites.