Goat's milk has a lot of potential health benefits, and is often chosen as an alternative to cow's milk since it's easier to digest and less allergenic.
In many parts of the world such as South Asia and East Africa, goat's milk is more popular than cow's milk. In the UK, cow's milk is still dominant, but other milks are starting to become more popular.
It's now quite easy to buy goat's milk in the UK; many large supermarkets stock brands such as St. Helen's Farm.
However, it is difficult to find organic unpasteurised goats milk. Unpasteurised means the milk is raw and has not undergone heat processing, which destroys the nutritional content. We have found one farm that has organic raw goats milk on offer.
It can also be hard to find non-organic raw varieties.
To help you get your hands on some organic and raw goat's milk, we've listed a few places you can buy it below.
Where to Buy Raw and Organic Goat's Milk in the UK
Online – The Real Food Company
The Real Food Company is a family-run whole food shop in Alsager, Cheshire. The company also run an online shop that sells unpasteurised organic goat's milk.
This milk is made by Hollypark Organics, who run a farm in East Sussex. It has been certified organic by the Biodynamic Association.
This milk is sold frozen and can be stored in the freezer for about 4 months before going off. In the fridge it will last about 4-5 days.
Although it is not always in stock, you can buy from them online here.
Check your area for suppliers
You can see a list of raw and unpasteurised milk suppliers here. The list details all types of raw milk, and is not specific to goats milk. However, it does list some raw goats milk suppliers. Therefore you will have to look at each supplier individually.
Direct from Farms
You can sometimes buy goats milk from farms by contacting them directly. You can buy organic and raw goat's milk from these select farms:
1. Hollypark Organics
Even though getting your hands on Hollypark Organics Raw Goat Milk from other suppliers is difficult currently, you can obtain it from the farm directly.
You can phone them on 01424 812229.
2. Ellie's Dairy
Ellie's Dairy is a raw goat's milk and cheese producer in Kent. They are not organic, but they farm as traditionally as possible.
They sell their products direct to your door and can be delivered by overnight courier in the UK. Email the farm to receive the latest information (see here).
3. Polmarkyn Dairy
Polmarkyn Dairy is an unpasteurized goats dairy farm in Cornwall, and can deliver direct to your door, or you can stop by theirs. For deliveries, be sure to read the delivery information thoroughly. You can find their online shop here.
Benefits of Goat's Milk
While some people will say that humans shouldn't consume any animal milk at all, there are several potential health benefits of goat's milk, especially when compared to cow's milk:
Nutritional – Goat's milk contains lots of calcium and vitamin B2 as well as a good amount of vitamin D, magnesium, vitamin C and zinc.
Easier to digest than cow's milk – This is because goat's milk contains less lactose than cow's milk, and also the fat molecules in goat's milk are smaller (source).
Less allergenic than cow's milk – Cow's milk usually contains the protein A1 casein, which can cause inflammation and allergic reactions. Goat's milk doesn't contain A1 casein (source), making it less inflammatory and a better for babies and toddlers, since it's more similar to human milk.
The main disadvantages of goat's milk are that it's more expensive than cow's milk and also harder to get hold of. It's also important to note that while it usually contains less lactose than cow's milk, it's still not recommended for those with lactose intolerance.
Organic vs. Non-Organic Goat's Milk
To be classed as organic, goat's milk needs to be produced to certain standards according to EU regulations (source). These include the following:
The goats must be fed on 100% organic foodstuffs
GMOs may not be used in feeds
Organic farming is better for the environment, and organic goat's milk contains higher levels of omega 3 than non-organic varieties (source).
Organic Goat's Yogurt
Even though it is difficult to get your hands on organic goat's milk currently, organic goat's yogurt is still an option. It could be an alternative to your regular organic goats milk with things like breakfast cereal.
You can see a selection of sheep and goat's yoghurt at Abel & Cole here.
One of the suppliers listed (Vrai) are French so not local, but it comes highly recommended and readily available at the time of writing.
They also offer desserts with both cow and sheep milk (all organic) and perhaps could be contacted directly, to buy their organic goat's milk.
Another UK-based company making organic goat's yogurt are Odysea.
About Goats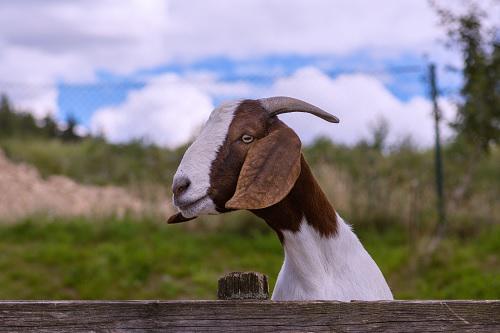 Goats are fascinating animals that are quite different to cows and sheep. Unlike cows and sheep, goats are browsing animals rather than grazers, which means that they prefer to feed woody shrubs and weeds rather than grass. This makes them more similar to deer in their eating habits.
Unlike sheep, goats don't produce lanolin (a wax that acts as a waterproofing layer in sheep's wool). This means that they need more shelter, and are usually kept inside when the weather is bad.
Goats aren't native to the UK and were introduced in Neolithic times, around the same time as cows and sheep.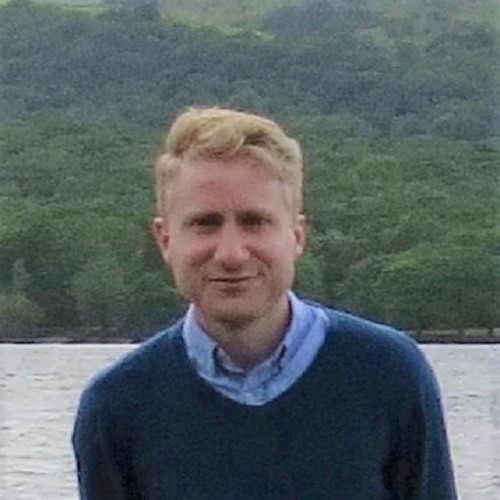 Laurence is the founder and editor of Naturaler. He's been working in the online world for over 5 years and is trying to live a more natural and eco-friendly lifestyle every day.