Much of the chocolate on sale in the UK contains palm oil.
If you've been following the news over recent months, you'll know that palm oil is one of the most widely consumed oils in the world and appears in around 50% of all the products in the supermarket.
Grown in tropical places like Indonesia, Malaysia, Borneo, Thailand, Colombia and Nigeria this plant oil is threatening natural wildlife, destroying biodiverse forests, destroying habitats and pushing animals like orangutans, tigers, elephants and rhinos ever closer towards extinction.
So, if we care about our planet and we want to ensure these beautiful species stick around for our grandkids, we need to start making more ethical shopping choices and seek out the palm oil free chocolate brands instead.
Here's our pick of the top palm oil free chocolate brands available in the UK. Be prepared for your mouth to water!
Booja Booja
View this post on Instagram
Booja Booja is an award-winning company that produces delicious, organic, dairy-free, gluten-free, soya-free and vegan chocolate and ice-cream.
With just a small team of 37, they combine the bare minimum of ingredients to create melt-in-the mouth truffles and luxurious ice-creams that don't just taste great- they're also eco-friendly too.
Their packaging is also gorgeously indulgent, featuring truffle boxes, gift boxes, palm oil-free Easter eggs and a gourmet selection of truffles. Yum!
They also have a strong ethos, believing strongly in building long-term relationships of trust, cooperation and openness with their suppliers whilst also investing a percentage of their profits back into the local and global community.
Read more about Booja Booja here.
Chocolat Madagascar
If you're looking for indulgence and luxury without the ecological cost, select Chocolat Madagascar. They're winners of the Golden Bean Award and growers of a very unique and delicious cocoa bean from Madagascar that's a cut above the rest.
They offer a huge range of palm oil-free chocolates, cacao nibs and cocoa butter which are free from chemical processes, added flavours and added preservatives. They even have organic and vegan options to choose from too.
For optimal freshness, their chocolate factory is located close to the cocoa plantations, allowing them to process from bean to bar in just days. You can really taste the difference!
We love the fact they offer a range of chocolate intensities ranging from 34% cocoa (for their white chocolate) right up to a deliciously satisfying 100% cocoa (for hard-core chocolate fans like us).
Read more about Chocolat Madagascar here.
Divine
View this post on Instagram
Divine are the cute award-winning London-based chocolate company which doesn't just make stunning chocolates- it's also driven by a social mission.
100% fairly-traded and owned by cocoa farmers, they believe that cocoa farmers deserve to earn more from their cocoa, that sustainable alternatives to palm oil must be found and that community is what really counts.
Whether you're looking for palm oil free Easter eggs, boxes of chocolates for loved ones, stunning gifts for loved ones, vegan chocolate, mint crisps for after dinner and even cocoa powder, you'll find the perfect option here.
We love their high cocoa content bars which boast cacao nibs, blueberry and red quinoa, lemon, turmeric and ginger, and much more.
Read more about Divine Chocolate here.
Green & Blacks
View this post on Instagram
Green & Blacks is the ethical, palm-oil free, great tasting chocolate that you'll find easily in your local supermarket or even corner shop.
They've been creating indulgent chocolate bars for many years now and have continued to expand their range to embrace everyone's tastes.
Excitingly, they've also launched a new Velvet Collection to satisfy the tastes of those who don't like the bitter taste of dark chocolate but want to enjoy the benefits.
They're also strong believers in fair trade, local investment and the empowerment of local cocoa growing communities.
Certified organic and effortlessly delicious, you can choose from Valentine's gifts, palm oil free Easter eggs, hampers and a range of flavours that the whole family will adore.
You can even get a bar personalised if you really want.
Read more about Green & Blacks here.
Loving Earth
View this post on Instagram
How does Salted Caramel palm oil free chocolate sound? Or Banoffee Bang Bang? Turkishly Delightful? Mint? Mandarin? Lemon? Or Raspberry? We thought you'd say that!
This plant-based, certified organic, dairy free, gluten free, soya free, cane sugar free chocolate company combines rich chocolatey flavour, incredible variety, and ethical principles to create amazing chocolate that nourishes your body and soul whilst also protecting the planet.
Not only do they work closely with small cocoa growers across the world, they're refreshingly transparent about where their chocolate comes from and serious about finding sustainable food options.
Read more about Loving Earth here.
Madécasse
View this post on Instagram
If you prefer simplicity when it comes to chocolate and you want to know where it actually comes from, pick Madécasse for your next treat.
Created using heirloom cocoa sourced directly from farmers in Madagascar, their palm oil free chocolate is GMO-free, vegan, gluten free, kosher and soya free too.
With effortlessly good flavours like Toasted Coconut, Sea Salt and Nibs and Honey Crystal, they know that chocolate doesn't have to be complicated to taste good.
Winners of the New York Chocolate Show 2009, this company started as Peace Corps Volunteers in Madagascar who saw the change needed in the chocolate industry and vowed to do something about it.
Now they work with the poorest communities to create chocolate which tastes good and also has a strong social conscience.
Read more about Madécasse here.
Montezuma's
View this post on Instagram
Montezuma's is a fantastic British chocolate company which started life on a kitchen table back in 2000.
Now employing a team of 70 people, they're passionate about innovation and they boast an incredible range of palm oil free chocolates with flavours like White Chocolate Truffle, Chili and Lime, Milk Chocolate Sunflower and Sesame Seeds and many more (you really need to check out their range!).
They're perfect for Mother's Day, Valentine's Day Gift Hampers, and whenever else ethical chocolate is needed.
They'll even deliver to your home if you like.
Excitingly, they're palm oil free, they use non-bleached cane sugar, they have vegan and gluten-free options and Dutch Processed for a smoother, fuller flavour.
Read more about Montezuma's here.
Seed and Bean
View this post on Instagram
Seed and Bean's cute chocolate creations are certified organic, fair trade, vegan, palm oil free and even come in a fully compostable package.
These guys have chocolate flavours that we're sure no one has ever thought about before, such as Aromatic Fennel, Sweet Orange and Thyme, and Lavender (as well as the usual Chili and Lime, Coffee Espresso, Just Ginger and classic Mint.)
They're also obsessed with organic, passionate about preventing animal cruelty, and continually invest in the local community of cocoa farmers to improve conditions and quality of life.
Read more about Seed and Bean here.
As you can see, there are so many palm oil free chocolate options available that there's really no excuse not to choose ethical brands and make a difference to the world.
So why not give these chocolates a try so you can choose your favourite. Yeah, it's a hard job, but somebody has to do it!
For some more palm oil free products, see these articles: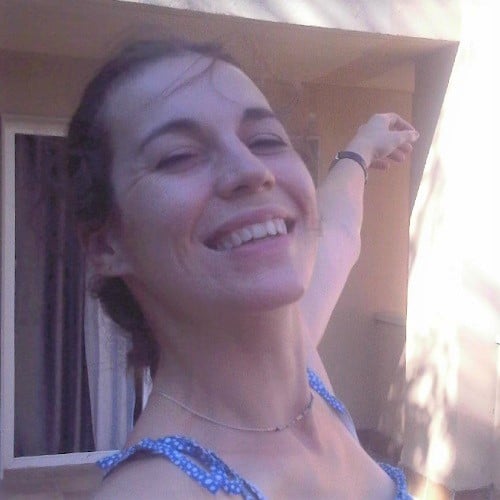 Charlotte Witts is a writer and entrepreneur who wants to show you how easy it is to live a more conscious, zero-waste lifestyle. A confirmed yoga-addict, trail runner and ocean-lover, she currently lives in the Azores where she enjoys the simple pleasures in life.