Many of us love to unwind at the end of a busy, stressful day with a glass of wine, and there's evidence to suggest that moderate consumption of wine can actually be good for us.
Wine contains antioxidants know as polyphenols, which are thought to protect our bodies against diseases such as heart disease and cancer.
Unfortunately, it's not all good news when it comes to drinking wine. Most bottles of wine bought from the supermarket or off license contain additives including sulphites.
Sulphites are used to kill unwanted bacteria during the winemaking process and don't cause health problems for most people. About 1% of the general population and around 5% of those with asthma are thought to be sensitive to sulphites.
As well as containing a worrying amount of sulphites and other additives, regular wine often uses animal derivatives in the production process, making it unsuitable for vegans, and the farming methods used for producing the grapes may include the use of synthetic pesticides and weed killers.
What Are Sulphites?
Sulphites (sulfites in American English) have been added to wine for a long time, but what exactly are they? The term sulphite refers to sulphur dioxide, a preservative that prevents oxidisation and keeps wine from going off.
Sulphites don't usually cause us much harm, but if you have severe asthma or are one of the roughly 1% of the world's population with sulphite sensitivity, you'll definitely want to avoid them.
Even if you don't suffer from these conditions, high levels of sulphites can cause increased heartrate, headaches, dizziness and an upset stomach.
The amount of sulphites in wine can vary around the world, and this is true for regular and organic wine.
Wine containing more than 10mg/l of sulphur dioxide must be labelled as 'containing sulphites' by EU law, including organic wines which may still contain this level (although they usually contain much less).
Even natural wine will contain a very small amount of sulphites that occur naturally during the production process.
One thing to note about sulphites is that they aren't responsible for giving us a bad hangover, like many people believe. It's more likely ingredients such as tannins, along with dehydration are responsible for a wine hangover.
What Is Natural Wine?
Natural wine is wine produced without any chemical intervention, with minimum use of technology and is almost 100% fermented grape juice without anything else added.
The grapes are picked by hand then hand-pressed manually, and nothing extra is added to the tanks during the wine making process.
Natural wines may contain very low levels of sulphites that occur naturally during the production of the wine, but there will be no extra sulphites added.
Because there are no additional chemical preservatives or sulphites added, natural wine usually needs to be consumed more quickly than regular wine.
What's the Difference Between Organic and Natural Wine?
We've talked a little about natural wine, but how does it differ from organic wine? Although similar, they are not exactly the same thing.
Organic wine has to comply with strict rules set by each country's regulating body (such as Agriculture Biologique in France, or the Soil Association in the UK) in order to be classed as organic.
Most of these regulating bodies don't permit using most pesticides, fungicides and fertilizers, so organic vineyards will employ natural methods such as planting cover crops and using manure and natural compost.
Although most natural wines are considered organic and don't use chemical pesticides or fertilisers during the farming process, there is no regulation that requires natural wines to also be organic.
The term 'natural' refers to the process of harvesting and making the wine, rather than organic farming methods used at vineyards.
There isn't a clear definition of natural wine that everyone agrees upon. According to Tivoli Wines, natural wines should use natural yeasts, ripe and fresh grapes and not be filtered.
On the other hand, organic wine isn't always considered natural. The grapes and farming methods may meet organic standards, but the production process is often similar to that of conventional wine and involves more intervention, for example organic wine will usually be filtered, unlike natural wine.
Another type of wine you may hear about is biodynamic wine. This takes the concept of organic wine farming even further, and encourages farms and vineyards to become a living system that proactively improves the soil by use of organic composts and preparations, requiring a dedicated commitment from the growers.
What Is Pét-Nat Wine?
If a nice glass of sparkling fizz is your preferred tipple, or you're looking for something fun for a celebration, then Pet Nat is a good natural choice.
Short for Pétillant-naturel (natural sparkling) , Pet Nat is a term used for any sparkling wine using the 'méthode ancestrale', where the wine is bottled before primary fermentation, unlike champagne or prosecco which usually have a secondary fermentation in the bottle with more yeasts and sugars added.
Because Pet Nat is made with minimal intervention during the wine making process, it is often considered to be a natural wine.
Where to Buy Natural Wine in the UK
Natural wine is becoming increasingly popular in the UK, and there are more places to buy it from than ever before.
Buon Vino
Buon Vino is a small shop in the Yorkshire Dales specialising in exceptionally high quality natural, organic and biodynamic wines, supplying them to numerous restaurants and hotels in the North of England.
Buon Vino also has a wide range of natural wines available to purchase from their website. Buon Vino has ten years' worth of expertise sourcing the very best quality natural wines at competitive prices.
Good Wine Online
Good Wine Online has a great selection of natural wines available to buy from their website, and they consider natural wines to be their speciality.
It's a great website to order natural wines from, with plenty of clear information about the levels of sulphites in each wine, and information on whether the wine has been produced by sustainable farming methods.
Slurp
Online wine retailer Slurp has a section dedicated to truly natural wines that have been made with little human intervention.
This easy-to-use website also lets you filter the options available by type of grape, vintage, region and food pairing, so you can choose the perfect natural wine if you're planning a dinner party.
Can You Get Sulphite-Free Wine in UK Supermarkets?
Although there's no such thing as 100% sulphite-free wine, it is possible to buy wines with no added sulphites from most UK supermarkets.
Aldi
Aldi is expanding their wine collection to include a growing number of organic, low-sulphur and biodynamic wines available at reasonable prices. Aldi's wine experts have chosen a range of organic wines that includes white, red and rosé wine, a sparkling rosé and even a champagne, so there's something for every occasion.
Morrisons
Morrisons now sell several organic wines, and Carta Roja Pura is an excellent choice. Organic and with no added sulphur, this wine is produced in DO Jumilla in southern Spain, another area of the world where the climate is ideal for naturally sustaining a healthy, organic vineyard.
Morrisons even claim that the lack of added sulphur during the wine making process "ensures the purity of fruit shines through in every glass".
Sainsbury's
Sainsbury's has a dedicated SO Organic range of wines free of chemical pesticides and fertilisers and with no added sulphates. The range includes all kinds of wine including white, red, and prosecco. This Organic Fairtrade Cabernet Sauvignon is a particularly smooth red sourced from South Africa, where the natural biodiversity lends itself to healthy vineyards that meet high organic standards.
Sainsbury's also sells a delicious, organic no-added sulphates Shiraz as part of the SO Organic wine range.
Once again, Sainsbury's have looked to South Africa for this wine, which comes from a naturally biodiverse vineyard on the Western Cape. This spicy wine is perfect with red meats and a great accompaniment to barbecued food.
Waitrose
Terre di Faiano Organic Primitivas is one of Waitrose's best-selling wines, made with organic grapes from Puglia in the South of Italy. Perfect with meat and traditional Italian dishes, this intense ruby red wine has been a real hit with Waitrose customers.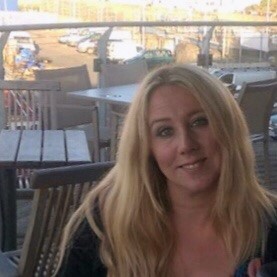 Clare began her career as a technical writer, but since having her boys has worked mostly from home writing content for various websites, including health and beauty and educational resource sites.