Eating seasonally puts us back in connection with the natural rhythm of the seasons.
It's also much better for the planet, as it doesn't involve importing food from the other side of the world.
Seasonal food also tastes better, as it's fresher and hasn't been artificially preserved for a long time.
Seasonal eating encourages us to get more creative with the foods we eat and to experiment with foods we might not otherwise try.
Instead of eating the same imported fruit and veg throughout the year, you will have to vary your diet more to include some of the delicious yet overlooked foods that grow in the UK's climate.
On this page you can download a printable seasonal food chart that shows you which fruit and vegetables are in season each month in the UK.
This chart only includes fruit and vegetables (not herbs, nuts, meat or seafood). It isn't comprehensive, but aims to cover the most common fruits and vegetables that grow in the UK.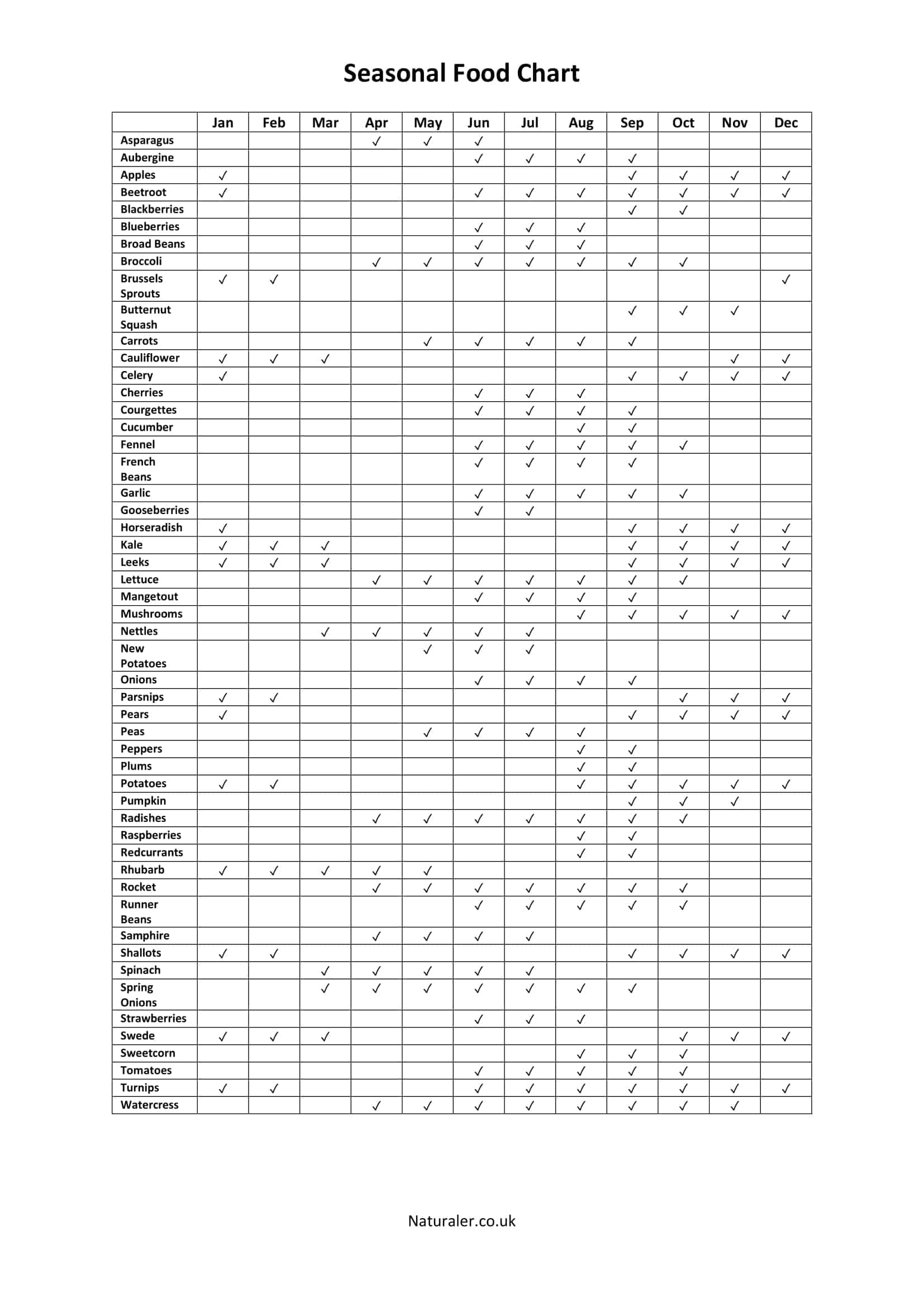 Naturaler is a UK website full of tips and recommendations for living a more eco-friendly, chemical-free and natural lifestyle.