As winter approaches and temperatures drop, our thoughts naturally turn to keeping our homes light, cosy and warm.
In the past, most of our energy was generated by burning fossil fuels, resulting in harmful carbon emissions.
However, attitudes and behaviours are beginning to change, and research into green energy has exploded over the past 30 years, with new technologies available that can reduce our use of fossil fuels such as coal, oil and natural gas.
Green energy comes from renewable natural sources including wind, rain, sunlight, tides and geothermal heat, and has a much smaller impact on the environment and climate change than fossil fuels.
Green energy is also no longer the expensive option that it once was, with many energy supplies offering inexpensive 'green' tariffs in an attempt to attract new customers, which means cheaper energy bills for environmentally conscious consumers.
One thing to note is that green energy is often more focused on greener electricity using technology such as wind turbines and solar parks.
Green gas is much more difficult to generate from renewable sources right now, although some green energy suppliers do offer green gas, such as bio-methane generated by decaying food, animal and plant waste. Other green energy suppliers ensure any non-green gas is carbon neutral, offsetting any emissions by investing in carbon reduction schemes.
Although there's no way to separate the electricity that comes out your plug socket as coming from renewable or non-renewable sources, suppliers of renewable electricity usually take part in the 'Renewable Energy Guarantee of Origin' scheme certified by energy regulator Ofgem, and are awarded certificates representing each unit of renewable electricity that's been put into the Grid.
In 2015, the UK Government stated that it planned for at least 30% of the country's electricity to come from renewable sources by 2020 (source). If you want to make the switch to greener energy in your home right now, there are now plenty of green energy suppliers to choose from.
Here's a list of green energy suppliers in the UK.
1. Bristol Energy
View this post on Instagram
Owned by Bristol City Council, Bristol Energy have committed to providing 100% renewable electricity and lower carbon gas.
The company purchases energy from local renewable generators, and has achieved green energy certificates as part of their journey to become cleaner and greener, with the aim to become a wholly green energy supplier.
With competitively priced green tariffs, Bristol Energy also offer good value for money when it comes to heating your home.
Website: https://www.bristol-energy.co.uk/
2. Bulb
View this post on Instagram
As the UK's biggest green supplier, Bulb now offer 100% renewable electricity from hydro, solar and wind. The gas supplied by Bulb is 100% carbon neutral, offset by supporting global carbon reduction projects.
Switching to Bulb can save "3.5 tonnes of CO2 from entering the atmosphere" per customer, according to their website, and the company offers an easy-to-understand single tariff at a reasonable rate.
Website: https://bulb.co.uk/
3. Cooperative Energy
Cooperative Energy is part of the Midcounties Co-operative, and took over GB Energy Supply when the company went bust in 2016. They also acquired Flow Energy in 2018.
The company now sources 100% of their electricity from renewable sources, and no longer uses energy from coal-fired power stations. Cooperative energy also offers grants to support new green initiatives and sites throughout the UK.
Website: https://www.cooperativeenergy.coop/
4. Ebico
Energy provider Ebico has always strived to support those affected by fuel poverty by offering attractively priced energy plans, and are now also supplying affordable 100% green electricity sourced from existing UK-based wind and solar generators. They also have plans to support new UK-based green generation schemes in the future.
Ebico doesn't have any shareholders, and only ever use financial surpluses to fight fuel poverty via the registered charity, Ebico Trust.
Website: https://ebico.org.uk/
5. Ecotricity
View this post on Instagram
Ecotricity were the world's first green energy supplier, and go the extra mile when it comes to renewable electricity and gas.
Ecotricity not only provide electricity from 100% renewable energy sources, but they also build their own wind turbines and solar parks to supply 25% of their own green electricity supplies.
Ecotricity are also ahead of the game when it comes to green gas, and the company plans to make green gas from grass in specially built gas mills, ensuring 100% green gas can go back into the grid.
As one of the most eco-friendly energy companies around, the company also boasts the lowest carbon cost per customer in the whole of the UK, and are the only energy company to be recognised by The Vegan Society, with all gas free from animal by-products.
Website: https://www.ecotricity.co.uk/
6. Good Energy
Founded in 1999, Good Energy's mission is to help UK homes and businesses become a part of a sustainable climate change solution.
The company has always sourced their electricity from solar, wind, hydro and biofuel renewable resources, and they are also ahead of many competitors when it comes to greener gas.
The company has invested in certified carbon reduction schemes so that customers are receiving carbon neutral gas, and 6% of this is biogas produced by the breakdown of organic matter.
Website: https://www.goodenergy.co.uk/
7. Green Energy UK
Green Energy is one of the few companies that can provide green gas as well as green electricity.
The company's gas is 100% green, produced by anaerobic digestion, where microorganisms break down organic material in waste products to produce a methane and carbon dioxide-rich biogas with none of the harmful effects caused by fossil fuels.
The company has also minimised the effort and cost required to switch providers, making it easier and cheaper to go green.
Website: https://www.greenenergyuk.com/
8. iSupplyEnergy
Based in Bournemouth, Dorset, iSupplyEnergy has sold energy to UK customers since 2012, and now offers 100% renewably generated electricity with all their energy plans.
The company also offers energy plans including 100% carbon offset gas, and holds certificates in carbon reduction projects from around the globe.
Website: https://www.isupplyenergy.co.uk/
9. Pure Planet
Pure Planet believe in a clear, clean and sustainable future, and only source electricity from natural resources such as the sun, wind and water.
In 2018, the electricity supplied by the company was a mix of 80.5% wind and 19.5% sun. The company offsets any gas used by customers, and takes a strong anti-fracking stance.
Website: https://purepla.net/
10. Octopus Energy
Octopus Energy has seen incredible growth since it launched in 2016, now supplying energy to over a million homes and gaining around 30,000 customers a month.
Octopus Energy use 100% green electricity for all of their green tariffs, which are all cheaper than competitor's non-green equivalent tariffs, and also carbon offset any gas used.
The company is backed by the UK's largest investor in solar power, Octopus Investments.
Octopus Energy was the only energy company in 2018 to receive 5 stars for each measure Which? magazine asked consumers about in a survey.
Website: https://octopus.energy/
11. Ovo Energy
Launched in 2009 with an aim to make energy better, Ovo Energy is committed to reducing their net carbon emissions to zero. The company have offered all customers a Green Electricity upgrade, and plant 5 trees per customer to help make the UK greener.
The company also provides gas that is 15% green (from sustainable biomethane), and offsets the remaining 85% by investing in eco-friendly projects around the world.
Website: https://www.ovoenergy.com/
12. So Energy
So Energy offers a twist on renewable, green energy, with customers able to choose where their green electricity comes from by voting throughout the year from a choice of sustainable sources such as solar, wind, biomass, tidal or hydroelectric generators.
The company has partnered with various UK generators, including the UKs first tidal power station in Northern Scotland, and offer great value green energy to their customers.
Website: https://www.so.energy/
13. Tonik Energy
With a range of green energy tariffs to suit every household, Tonik provides green energy from clean, renewable energy sources (68% from wind and 32% from solar in 2018 for example), guaranteed with Renewable Energy Guarantee of Origin (REGO) certificates.
Tonik also supply 10% green gas from renewable sources such as biomethane (produced by animal and vegetation waste) helping to reduce their customer's carbon footprint, and the remaining 90% of their gas is carbon-offset.
Website: https://www.tonikenergy.com/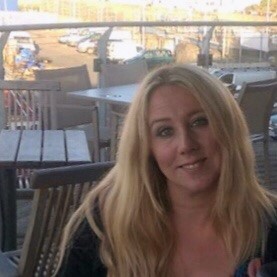 Clare began her career as a technical writer, but since having her boys has worked mostly from home writing content for various websites, including health and beauty and educational resource sites.