Far too many of our favourite packets of sweets and bars of chocolate come packaged in huge amounts of plastic.
This includes the obvious places like the plastic bag around your Mint Humbugs, to the wrapper around your Yorkie bar and even the plastic wrap, plastic cover sheet and plastic tray inside that box of Milk Tray.
It's enough to make any eco-friendly chocolate-lover despair!
But fear not—you don't have to give up all your sweet treats when you decide to reduce the plastic in your life.
Simply head to an eco-friendly store online or on your local high street and you'll keep your sweet tooth happy without it costing the earth.
Here are our top five places to buy that plastic-free confectionary in the UK.
1. Ethical Superstore
Ethical Superstore boast a wide range of plastic-free chocolates and sweets that will keep your sweet tooth happy whilst also reducing your impact on the environment.
With brands ranging from Divine, Green & Blacks, Seed and Bean, Loving Earth and Keep It Raw, you can find just about any flavour or shape of plastic-free chocolate or sweets your heart desires including this cute chocolate buttons we all love!
We also love the fact the have options for vegetarians and vegans as well as Fair Trade, palm oil-free, gluten-free and organic versions, making Ethical Superstore one of our favourite places to shop.
2. Plastic Free Pantry
Plastic Free Pantry is a small and friendly team of Brits who are passionate about reducing plastics as much as humanly possible!
Although they don't offer the largest range of plastic-free chocolate options, we love them for their range of other plastic-free grocery, animal care, cleaning and health and beauty products.
If you're already shopping plastic-free, do your regular shop then throw in some cacao nibs or a bar of almond-orange vegan chocolate at the end for a treat. Yum!
3. Natural Collection
Natural Collection had me sold from the moment I saw that they sell plastic-free dark chocolate caramel thins by Divine!
Offering practically every type of ethical chocolate that has ever been created, you can choose from chocolate bars, mini-bars, hampers and the incredible twenty-bar tasting hamper to indulge in your chocolate cravings without compromising on your eco-friendly principles.
Only stocking high-quality products that have a positive effect on the environment, you know that you'll be able to treat yourself when you shop at Natural Collection.
4. Lick the Spoon
View this post on Instagram
Lick the Spoon are a small UK company who believe in high-quality and delicious chocolates first and foremost.
They've been working hard towards offering more eco-friendly packaging for several years and it's finally starting to come to fruition.
Currently their chocolate bars, Lickable Spoons and Chocolate Crisps are plastic-free, and they have plans to extend their biodegradable packaging to their Botanical range and the Christmas Victorian Orange in the very near future.
5. Zero-Waste Shops
There's an ever-increasing number of zero-waste shops in towns and cities around the UK where you can find plastic-free chocolates and sweets.
We love them because they're convenient and you don't need to fork out on postage or wait days before they arrive to get your treat.
Just head to the shop with your own reusable container (or buy the one provided) and fill up with your favourites.
There are tons of places you can get plastic-free chocolates and sweets in the UK so don't despair. Head to one of these places and you're sure to find an indulgent yet ethical treat you'll love.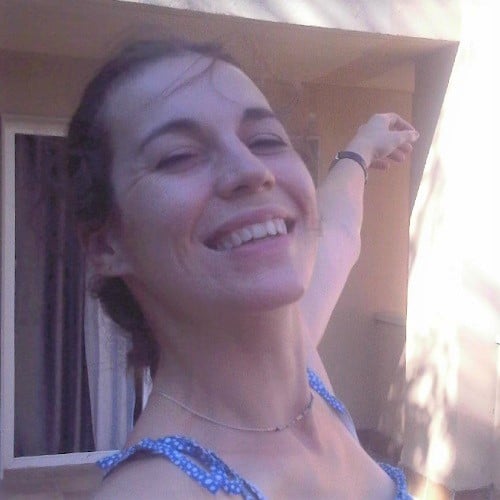 Charlotte Witts is a writer and entrepreneur who wants to show you how easy it is to live a more conscious, zero-waste lifestyle. A confirmed yoga-addict, trail runner and ocean-lover, she currently lives in the Azores where she enjoys the simple pleasures in life.