Every year, tonnes of plastic waste gets sent to landfill or ends up in the oceans.
This is having a devastating effect on the natural environment, poisoning the soil, polluting the air and killing marine wildlife.
In the last few years, awareness of this problem has grown a lot, and now many of us are looking to make plastic-free switches where possible.
Unfortunately though, there aren't many options when it comes to plastic-free breakfast cereal in the UK.
Breakfast cereal almost always comes in a sealed bag to improve its shelf life and keep it fresh.
On this page, you can find a few places to buy plastic-free and zero-waste breakfast cereal.
Where to Buy Plastic-Free Cereal in the UK
Plastic-free cereal is generally limited to muesli and porridge.
However, it is possible to buy a wide range of plastic-free breakfast cereals if you know where to look.
RealPlasticFree.com
RealPlasticFree.com has the best selection of plastic-free breakfast cereals we have found in the UK.
They sell muesli and cereal in home-compostable cellulose bags. Cellulose is made from plants and is biodegradable and eco-friendly.
Many of their products are also organic, so they're made using sustainable farming practices.
Most cereals available on RealPlasticFree.com are available in a choice of 250 g, 500 g or 1 kg bags.
You can also choose to buy up to 25 kg of a particular breakfast cereal at a time to save money by buying in bulk.
Breakfast cereals available include:
Muesli
Porridge
Wheat Flakes
Crispy Rice Flakes
Wheat Bran
Crispy Rye Flakes
See breakfast cereals on RealPlasticFree.com here.
Troo Granola
View this post on Instagram
Troo is a gluten-free, low-sugar and plastic-free brand of granola that contains prebiotics, which are though to help gut health.
The packaging used is described as "the first plastic-free compostable food pouch" by its manufacturers, Sirane.
Despite having flexible qualities like plastic, it can be recycled with paper.
The packaging won the 'Resource Efficient Pack of the Year' award at the 2018 UK Packaging Awards.
You can buy Troo granola in a number of places including their own website or Ocado.com.
Pimhill Farm Organic Muesli
Pimhill Farm produce organic muesli that comes in paper packaging. If you order it online, it will be delivered using cardboard rather than plastic.
Pimhill Farm is a family-run farm that was a pioneer in the organic farming movement.
You can buy their muesli direct from their website.
Local Zero-Waste and Bulk Shops
Local zero-waste and bulk shops can be great places to get breakfast cereal refills without having to consume any more plastic.
Lots of these shops have dispensers that allow you to fill your own containers with your favourite breakfast cereals.
See our list of zero-waste food shops in the UK here.
Plastic-Free Porridge
It's quite easy to get porridge in plastic-free packaging, as it's quite common for porridge to come in paper.
One of the most popular plastic-free brands of porridge is Flahavan's.
Flahavan's
Flahavan's is an Irish milling company based in Waterford that has been operating for over 200 years.
Their oats are available in both organic and non-organic varieties, and offer good value for money while being high quality. They come in recyclable paper packaging.
The company is committed to producing oats in an environmentally friendly way. Their mill is powered using electricity generated from the millstream that powered the original mill back in the 1780s.
You can buy Flahavan's oats in most supermarkets as well as online grocers such as Ocado.
Make Your Own Plastic-Free Cereal
It's easy to make things like muesli using ingredients you can get in non-plastic packaging.
Here's a basic DIY muesli recipe:
2 parts rolled oats
2 parts other rolled grains
4 parts nuts and seeds
1 part dried fruit
You can adjust the ratios of ingredients to your liking and add sugar if you prefer something sweeter.
For some more tips on reducing your plastic use, see our guide to using less plastic.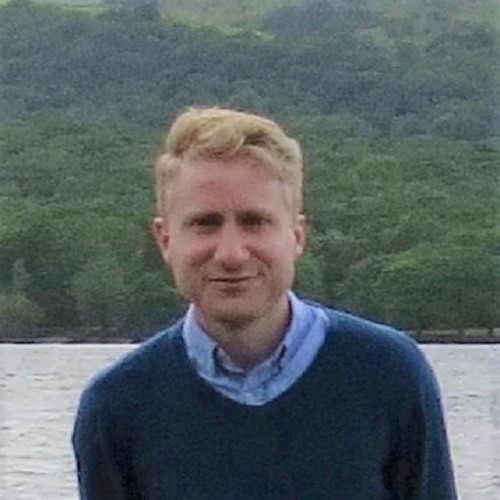 Laurence is the founder and editor of Naturaler. He's been working in the online world for over 5 years and is trying to live a more natural and eco-friendly lifestyle every day.