How do you make your very own washing powder?
As you can imagine, there are a number of ways, but first of all…
Why Make Your Own Washing Powder?
You may be thinking, why make washing powder, when it can be bought?
This is a fair point, but the choices available in the shop are often contain potentially harmful chemicals and come packaged in a lot of plastic. They also cost a pretty penny.
Many people experience allergic reactions to shop-bought laundry detergent (liquid and powder), and irritation of their psoriasis and eczema.
However, it's important to point out that natural washing detergents can result in the same irritation. If the ingredient within the recipe is irritating to the individual, or an allergen, then natural washing detergents can also be a problem.
And so, homemade washing detergents have the advantage here: because you will know all that goes inside. Plus, it allows for experimentation, and can enable the irritant to be identified.
Making your own homemade washing powder can be kept simple. In fact, the simpler, the better. A simple recipe means less cause for irritation, and more room for adaptation.
Fragrances are thought to be one of the main causes of irritation within laundry detergents. Fragrance remains in the clothes, because it is not removed in the rinse, and can lead to irritation for sensitive skins.
It is sometimes very difficult to know exactly what ingredients are in the shop bought detergent.
Often, the ingredients listed come under umbrella terms, such as 'ionic surfactants' or 'enzymes'. It is difficult to know exactly what these are.
Over time, these ingredients build up, which is often the culprit for allergies developing. The ingredients used are not necessarily always washed away, and can accumulate on clothes.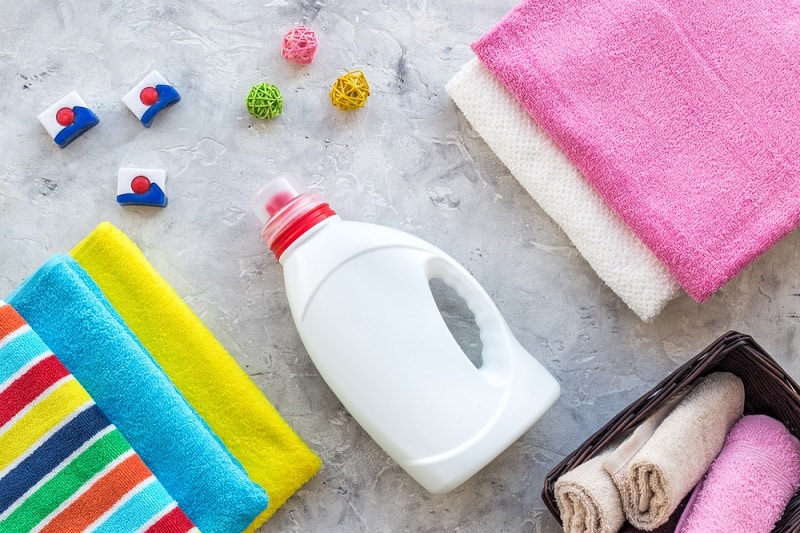 What Potentially Harmful Ingredients Are in Laundry Detergent?
Laundry detergent bought from the shops can contain a number of toxic ingredients, other than 'fragrance' and 'optical brighteners'.
Many brands contain ingredients such as phosphates, enzymes, and surfactants.
Phosphates
Although the EU has enforced the phasing out of phosphates, some products like Persil Bio still contain them.
The problem with phosphates is that they encourage the growth of algae, which has led to the death of aquatic life in waterways.
Surfactants
Surfactants are ingredients listed as 'anionic'. They work by keeping the dirt suspended in the water, rather, 'detracted' from the surface of the clothes.
It is the origin of surfactants that leads to problems within the environment. The majority of surfactants in laundry detergent come from crude oil, and this is not biodegradable.
Enzymes
Enzymes are used in biological detergent to better break down fats and proteins. Although enzymes are naturally derived, there has been suggestion they cause skin irritation.
Unfortunately, there are not a lot of studies looking at the toxic effects of laundry detergent. This is worrying because little is known of how these everyday chemicals may be affecting us.
In one study, laundry detergents were found to be toxic within rats. With little known of detergents and their effects, it might be better to make your own at home, saving money and potentially, your health.
Here are a few homemade recipes for you to try. We hope they brighten your wardrobe, naturally.
Some Tips Before Starting
Wash all clothes inside out to prevent white powder sticking to the clothes
Dissolve powder with warm/hot water to better distribute and prevent white residue
Wash clothes as hot as possible, or ensure to add hot water to the product before using in a cold/colder wash.
Always cover the bowl/food processor to make the recipes with a dish towel to prevent inhalation and contamination of food/food surfaces.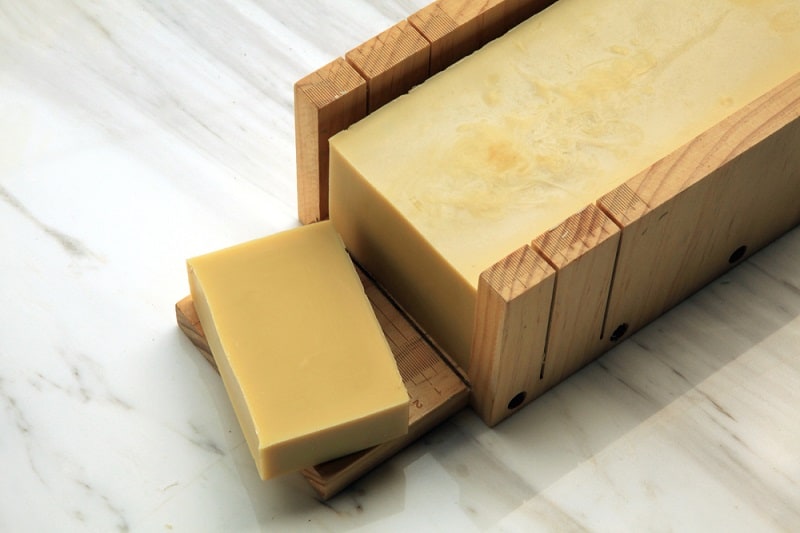 Homemade Washing Powder Recipes
1. Borax Free Washing Powder With Added Softener
This is Live Simply's recipe, which is of course simple and natural, with the added bonus of no borax. It also uses baking soda, which softens clothes and eliminates odours.
There are concerns about the safety of borax as it has been found to be toxic in large amounts. However, although borax within cleaning products will not be anywhere near the lethal dose, it is an acidic substance and can be irritating to the skin.
This makes borax not so good for those with skin conditions. It is also now banned within the EU and UK.
The softener part of this recipe is the salt and the baking soda, which are both natural softeners.
The dish towel used in this recipe prevents any ingredient from circulating in the air, and making its way to the lungs. Washing soda (soda crystals) are believed to be an irritant when inhaled. Use gloves and even a mask when using, just for precaution.
Makes: 404g
Author: Kristin Marr
Equipment
Food processor, or you can use a cheese grater, and bowl.
Towel (optional)
Wooden spoon
Container, one with a large lid able to hold 404g of product.
Ingredients
1 five ounce (140g) castile soap bar unscented, or a scented variety
200g washing soda (soda crystals)
200g baking soda
200g salt
30-40 drops essential oil optional
Method
Cut the soap bar into thin slices and place in the processor or grate, until it resembles fine crumbs (think crumbled feta).
Place all remaining ingredients (minus the essential oil) in the food processor and blend until left with a fine consistency. *This is where you can choose to add the dish towel over the top of the processor, to avoid a puff of product in the air, and in your lungs.
If adding essential oil, do so at the end. Pulse the processor a couple of times until it has been evenly distributed. All that's left to do, is to pour the washing powder into a large enough container, where it will keep for up to six months.
To Use
Give the product a stir before use and place 1-2 tablespoons into the drum (for high efficiency machines) or 31g (just less than 2 tablespoons) for UK machines, and add directly to the drum (can be placed inside a small plastic cup, then just pop it on top of the clothes). Try and use the 'warmest water possible' for your clothing.
Note that adding warm water to the mixture before being placed inside the machine, is a good idea if washing at colder temperatures. It is also recommended to wash the clothes inside out, to avoid white residue being left on the clothes.
2. Simple Lemon Washing Powder
This homemade washing powder comes to you courtesy of freshskin.co.uk
Equipment
Food processor, or you can use a cheese grater, and bowl.
Dish towel (optional) – place the towel over the top of the processor to prevent powder inhalation.
Wooden spoon
Container
Ingredients
500ml washing soda crystals
1 bar soap (coconut or natural)
Lemon essential oil for fragrance, optional
Method
Cut the soap bar into thin slices and place in the processor or grate, until it resembles fine crumbs. You can also use the grater attachment in the processor if available.
Combine the grated soap and the washing soda crystals in a bowl or the processor and mix well. The essential oil can be added at this stage, if you so wish. Add 30 drops to the bowel or processor and mix/blast.
Place powder in a covered container to store.
Use one to two tablespoons per load.
For extra freshness, add a couple drops of lemon essential oil to each load, but experiment. The essential oil you may have already added to the recipe, may be enough.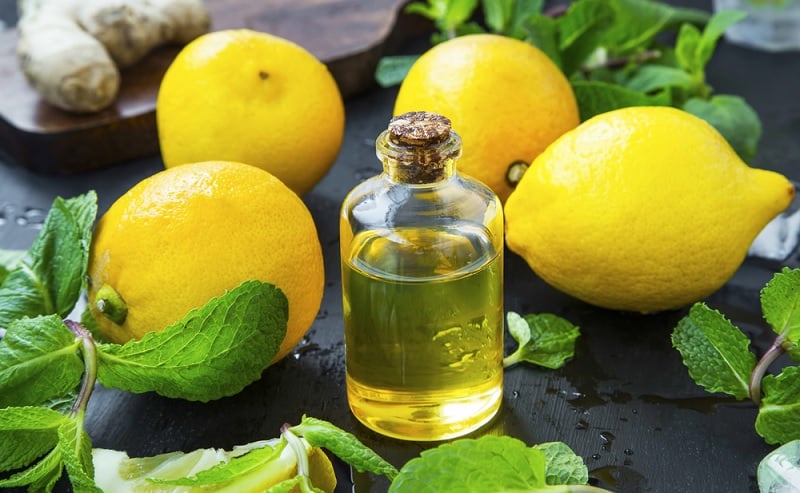 3. Borax Substitute Washing Powder
If missing borax is your thing, then there is a borax substitute. Courtesy of friendsoftheearth.uk
Equipment
Food processor, or you can use a cheese grater, and bowl.
Container
Wooden spoon
Ingredients
1 bar of soap – either castile soap or natural laundry soap
100g of soda crystals
100 g of borax substitute* – this is optional
*Please note, this needs to be rinsed thoroughly out of clothes and should be kept far from food and food surfaces. As well as children and pets. It is a disinfectant and a great substitute for borax, but it is to be used with caution.
Method
This is great for the majority of UK households and the front-loading machine (quite a lot of recipes out there are for American machines).
Grate the bar of soap/cut and place in a food processor until finely grated.
Mix the soap and the soda crystals, as well as the borax substitute (if using) in a bowl until well mixed (wear a mask to prevent inhalation). Pop it into a well-sealed container and store.
1 tablespoon per load and 2 for heavier loads.
4. Washing Powder With Optional Vinegar
This recipe comes courtesy to you from mommypotamus.com.
Please check your manual if you own a HE washing machine, before using. Using this recipe may void the warranty.
Makes: Enough for 38 loads
Author: Heather Dessinger
Equipment
Cheese grater
Food processor
Dish towel (optional) – Used to cover the food processor and avoid inhalation.
Ingredients
2 kg washing soda (soda crystals)
3 bars of 5-ounce (140g) soap, grated.
Vinegar is optional (120mls can be added to the softener compartment of the washing machine)
100-150 drops lemon essential oil (this is optional) – Lemon is thought to be non-toxic to aquatic life.
Method
Use a grater to grate the soap or cut the soap into slices, and pulse in the food processor until broken up.
Place the soap, washing soda and essential oil (if to be used) into the food processor.
Mix altogether until a fine powder forms. Be sue to let the mixture rest before decanting (preventing a mist from escaping).
Decant into a well-sealed container.
To Use
For front loaders (most UK households), start off with 2 tablespoons and vary accordingly.
If using a top loader, 3 tablespoons are needed. For high-efficiency machines, about half the normal amount is recommended.
Add hot water to the mixture before putting in the machine, to ensure better efficiency. This is especially important if washing in cold water.
Conclusion
Homemade washing powder is always a great option and can save on chemical exposure, the environment, and money. Lemon oil is believed to be safe for aquatic life, but be careful with tea tree oil, as well as eucalyptus, which can be toxic.
Homemade washing powder needn't be complicated, and some of the best recipes are simple. It is even thought that vinegar and bicarbonate of soda keep the machine clean, as well as softening the clothes naturally.
If you are short on time however, there are always some eco-friendly alternatives to be bought.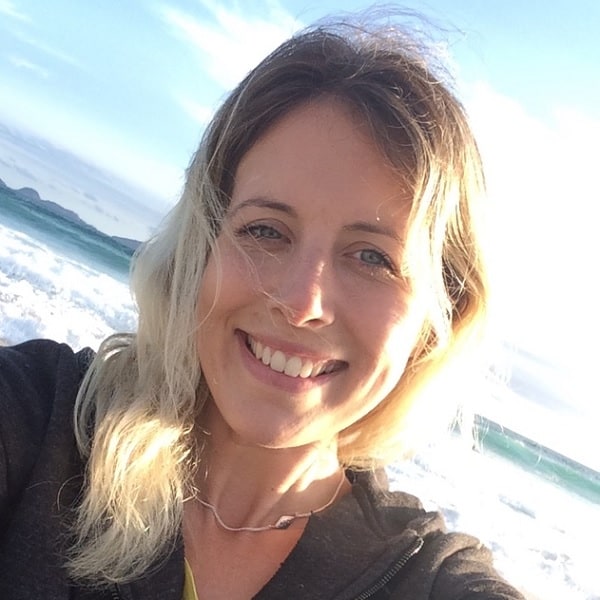 An advocate for natural health and food is thy medicine, Karen has been on an alternative health journey for the last 20 years. A newly yoga devotee, she is also passionate about reducing waste and impact upon the planet.