At the end of 2018, UK supermarket Iceland helped to increase awareness about the environmental problems caused by the palm oil industry with a hard-hitting Christmas advert (originally created by Greenpeace).
The short cartoon told the story of rainforest destruction caused by palm oil production, and its catastrophic effect on the critically endangered orangutan.
Palm oil is the most widely used vegetable oil in the world, and according to Greenpeace, "An area the size of a football pitch is torn down in Indonesia's rainforest every 25 seconds, with palm oil driving the destruction" (source)
Palm oil is found in at least half of packaged food in supermarkets, and as we become more aware of the devastating effects of the palm oil industry, many of us are choosing to buy food that doesn't contain palm oil.
It's becoming much easier to buy biscuits, bread and lots of other items that don't contain palm oil, and we can try baking our own treats without palm oil too.
But it isn't just food that contains palm oil. The cosmetics industry uses a huge amount in the manufacturing of shampoos, soaps, detergents and toothpaste.
Why Do Many Brands of Toothpaste Contain Palm Oil?
At first glance, it may appear your toothpaste doesn't contain palm oil.
However, if you look at the list of ingredients carefully, you're likely to find the following (all derived from palm oil):
Glycerine – used to make toothpaste taste sweeter and as a preservative.
Propylene Glycol – a wetting agent and surfactant.
Sodium Lauryl Sulphate (SLS) – a chemical used to create the foaming action.
We're so used to our toothpaste foaming that many of us think we need the foam to clean our teeth properly.
But this certainly isn't true, and our desire for a foaming product is "perhaps the greatest culprit for palm oil use" according to this blog post from Australian palm oil free store Biome.
Some studies have suggested that SLS causes damage to the oral tissues, potentially leading to mouth ulcers and sensitive gums. It may also cause an upset stomach if accidentally swallowed when cleaning your teeth
If we don't want to contribute to the destruction of rainforests every time we clean our teeth, we can make a switch to palm oil free toothpastes, and the good news is that there are some great ones to choose from.
Palm Oil Free Toothpastes for Adults
1. Green People Fennel & Propolis Toothpaste
Green People Fennel & Propolis toothpaste is 100% natural with a fennel flavour, and is available to buy online from the Green People website, from Amazon or in natural product and health food shops.
It contains 86% certified organic ingredients, and includes clove, cinnamon, myrrh and propolis.
It doesn't contain any sodium lauryl sulphate (SLS) or propylene glycol derived from palm oil. This toothpaste does contain glycerine, but it's derived from the Karanja nut rather than palm oil.
The aloe vera, clove essential oil and myrrh oil in this toothpaste have a soothing effect making it ideal for anyone suffering from sensitive teeth or gums.
2. Sarakan Fluoride Free Toothpaste
Sarakan Flouride Free Toothpaste is available online from both Ethical Superstore and Amazon, and you should also be able to buy it from your nearest branch of Holland and Barrett.
Sarakan is free from SLS, and the glycerine used in the toothpaste is derived from rapeseed oil rather than palm oil.
The main flavour is refreshing geranium oil.  Sarakan also uses the natural extract of the shrub Salvadora persica, which has been used in its natural state to care for teeth and gums for centuries (see this article on miswak sticks), earning it the nickname of the "toothbrush tree".
3. Georganics Natural Toothpaste
Georganics Natural Toothpaste is made from organic coconut oil and minerals.  Coconut oil is naturally effective at killing the bad bacteria that cause tooth decay.
This refreshing toothpaste also contains spearmint essential oil for a refreshing taste and to help kill germs.
Minerals such as calcium, potassium, magnesium and natural organic silica have been added to help improve the condition of teeth, and this toothpaste is free from any substances derived from palm oil such as SLS or surfactants.
Georganics recommends using the small spatula provided to scoop a pea-sized amount onto your brush, then brushing for 2-3 minutes. You can also leave it on your teeth a little longer for extra remineralisation.
Palm Oil Free Toothpastes for Kids
Although palm oil free toothpastes are usually made from natural ingredients and are often suitable for children, some of the essential oils used in adult toothpastes can be a little too strong for kids.
There are several palm oil free toothpastes available that are kid-friendly, so the little ones can also do their bit to save the rainforests and orangutans whilst protecting their teeth.
1. Green People Organic Children's Toothpaste
Green People Organic Children's Toothpaste is available from online from several places including Green People's website and Amazon.
Younger babies and toddlers can sometimes swallow toothpaste when brushing their teeth, but this 100% natural toothpaste is non-toxic if swallowed. It's also extra gentle and suitable for brushing delicate baby teeth & gums.
It doesn't contain SLS or parabens, and contains glycerine derived from a vegetable source.
Natural peppermint and spearmint have been added to give the toothpaste a pleasant minty taste which should appeal to the little ones.
2. Jack N' Jill Fluoride Free Natural Toothpaste
Not all kids enjoy the minty flavour of traditional toothpastes, so this banana flavoured toothpaste is a great alternative.
It's also completely natural, and made from certified organic products.
It's free from any SLS, parabens and chemicals, and uses glycerine derived from coconuts (not palm oil).
With a cute design on the tube, Jack n' Jill toothpaste is a lot of fun for the kids, but parents can be reassured that it's also effective in fighting tooth decay and helps to encourage healthy gums.
Conclusion
As you can see, there are lots of palm oil free toothpastes on the market in the UK. If we had to choose just one to recommend it would be Green People Fennel & Propolis toothpaste as it uses mainly organic ingredients and is free from not just palm oil but also potential irritants such as SLS.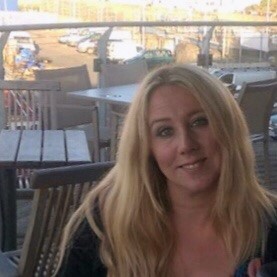 Clare began her career as a technical writer, but since having her boys has worked mostly from home writing content for various websites, including health and beauty and educational resource sites.