While Britain is still famous for its love of tea, we've become a nation of coffee addicts in the last few years.
It seems like there are coffee shops on every street corner, and many of us want to get the same barista-style coffee at home.
Almost a third of Brits own a coffee machine according to a 2016 report from retail magazine The Grocer.
One of the most popular brands of coffee machine is Nespresso, who also offer specially designed coffee pods.
Coffee pods are quick and convenient. However, there's an environmental cost for this convenience.
Unfortunately, coffee pods are difficult to recycle because they are usually made from a combination of plastic and aluminium, which need to be separated first.
Most coffee pods can only be recycled via specialist schemes, so you can't put them out with your general recyclable waste.
This makes recycling them less convenient, so a lot of people just chuck them out with their non-recyclable rubbish.
Nespresso pods can be recycled at Nespresso boutiques and Nespresso cafes, by home collection or at drop-off points.
One alternative is to choose biodegradable coffee pods instead, such as those listed below.
These pods aren't made by Nespresso, but they are compatible with Nespresso machines as well as other coffee makers.
Best Biodegradable Nespresso Coffee Pods in the UK
1. Eden Project Home Compostable Nespresso Compatible Capsules
These coffee pods are produced by the Eden Project, an educational charity with a famous tourist attraction in Cornwall.
You can put these pods straight in a compost bin or food recycling bin as the capsules are made from card, so they're fully compostable.
Being compostable is actually better than just being biodegradable—it means that the pods will not only break down, but will do so relatively quickly and without releasing any toxins into the earth.
These coffee pods are available in four different varieties: Guatemalan, Colombian, Costa Rican and Italian Espresso Decaffeinated.
The cardboard packaging is printed using eco-friendly vegetable-based inks.
Pros
Plastic-free and fully compostable
Great taste, especially the Colombian
Work perfectly in Nespresso machines
Cons
Coffee isn't Fairtrade accredited
2. The Foodies Larder Biodegradable Nespresso Compatible Premium Coffee Capsules
These coffee pods are made from cornstarch, making them completely compostable and biodegradable. Despite being made from cornstarch, they withstand high temperatures fine.
These pods come in a choice of three varieties: Ethiopian Yirgacheff, Peruvian and Swiss Water Decaffeinated.
You can compost these pods at home or put them in with your food recycling.
They'll take a while to fully decompose at home (12-24 months).
Foodies Larder is a UK brand focused on producing environmentally and socially sustainable coffee capsules that offer a more eco-friendly and ethical alternative to Nespresso's own-brand capsules.
Pros
Organic
Fairtrade
100% compostable and biodegradable
Single-origin
Cons
Fit in Nespresso machines, but the stream of water can be weak
Come in a tin, which isn't biodegradable
3. Dualit Compostable Coffee Capsules
Dualit produce a range of coffee capsules including these compostable coffee pods, which are compatible with all Nespresso machines.
They come in two single-origin varieties: Sumatra Mandheling and Indian Monsoon.
These pods are 100% compostable and plastic free, so you can put them in with your food recycling waste or compost them in the garden.
All the coffee used in these capsules is Fairtrade certified, so you know the producers are getting a good deal.
Novell Organic Compostable Coffee Capsules
These fully compostable coffee pods from Novell can decompose within 12 weeks under the right conditions.
They're compatible with Nespresso machines and are available in two varieties: Intenso and Decaffeinato (decaffeinated). The Intenso blend uses certified organic Brazilian and Central American Arabica beans, while the Decaffeinato variety uses a blend of organic beans.
Biodegradable vs. Compostable
The words 'biodegradable' and 'compostable' are often used interchangeably, but they actually mean different things.
Biodegradable – If something is biodegradable this means that it can be broken down by microorganisms without oxygen (anaerobically) within a relatively short period of time. There isn't currently an agreed upon period of time in which a product must biodegrade in order to be labelled as 'biodegradable', and biodegradable products can take over a year to decompose.
Compostable – If something is compostable it can be broken down within 12 weeks under composting conditions, without leaving behind toxins in the earth.
If a product is labelled as 'compostable', this doesn't necessarily mean it will break down within 12 weeks on your home compost heap, as the conditions won't be ideal for composting.
Council recycling centres have facilities to decompose waste under optimal conditions, so biodegradable and compostable waste can be processed much quicker than if you were to leave it on a compost heap in your garden.
Biodegradable coffee pods can take 1-2 years to biodegrade, so it's probably best to put them in with your recycling food waste rather than put them in your garden.
Conclusion
If we had to pick just one of these products to recommend it would be the Eden Project's Home Compostable Nespresso Compatible Capsules as they're arguably the most eco friendly on the list, being fully plastic free, biodegradable and compostable.
They also taste great, and work well with Nespresso coffee makers.
If you want to enjoy delicious coffee at home, the most environmentally friendly choice would be to buy organic coffee beans and grind them yourself.
We've recommended some of the best and most eco-friendly organic coffee beans here.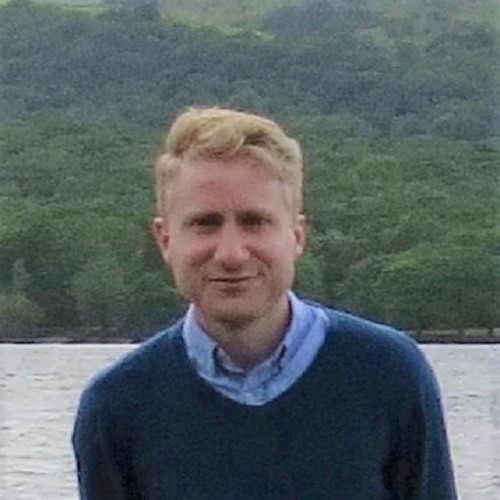 Laurence is the founder and editor of Naturaler. He's been working in the online world for over 5 years and is trying to live a more natural and eco-friendly lifestyle every day.