Our understanding of the dangers of air pollution is growing all the time.
Air pollution can cause deadly diseases, exacerbate more minor conditions such as asthma and hay fever and also affect the brain, possibly contributing to dementia and even making us less intelligent.
Air pollution is also a major cause of death in the UK.
Research from Mainz University Medical Center estimates that air pollution caused around 64,000 deaths in the UK in 2015. Air pollution can cause or contribute to stroke, chronic obstructive pulmonary disease (COPD) and lung cancer, among others.
The most polluted cities in the world are mainly in India and China, but air quality is quite poor in some parts of UK too, especially London, where two million people live with air pollution above the legal limit according to the Greater London Authority's figures.
In the London boroughs of Westminster, Kensington and Chelsea and the City, almost 1 in 10 deaths are attributed to poor air quality.
So where should you live if you want to enjoy the best air quality in the UK?
Where Has the Best Air Quality in the UK?
Here's an overview of different data sources on air quality in different parts of the country.
Interactive Pollution Map
The National Atmospheric Emissions Inventory has an interactive pollution map here. You can choose to view different pollutants including nitrogen dioxide and carbon monoxide.
Just by glancing at the map, you can see that the Scottish Highlands and Islands are the biggest area of clean air in the UK.
Mid Wales, Dumfries and Galloway, Cornwall and most national parks also have good air quality.
Air Pollution Data
The UK Air website also has a lot of data available on air pollution levels, including Annual and Exceedence Statistics that allow you to see annual pollution rates at different air quality monitoring sites in the UK.
Here are the top 10 places which had the best air quality in terms of nitrogen dioxide (NO2) levels in 2018:
| Air Quality Monitoring Site | Annual Mean NO2 μg/m3 |
| --- | --- |
| Eskdalemuir (Dumfries and Galloway) | 2 |
| Aston Hill (Denbighshire) | 3 |
| Narberth (Pembrokeshire) | 4 |
| Yarner Wood (Dartmoor, Devon) | 4 |
| Bush Estate (near Penicuik, Midlothian) | 5 |
| High Muffles (near Pickering, Yorkshire) | 5 |
| Peebles (Scottish Borders) | 6 |
| Charlton Mackrell (near Somerton, Somerset) | 6 |
| Ladybower (Derbyshire Peak District) | 6 |
| Honiton (Devon) | 8 |
Postcode Checker
Another useful tool for finding out how polluted different parts of the country are is this postcode checker on the BBC website.
After entering a postcode, the tool will give a score from 1 (Good) to 6 (Heavily Polluted).
Affordable Places with Clean Air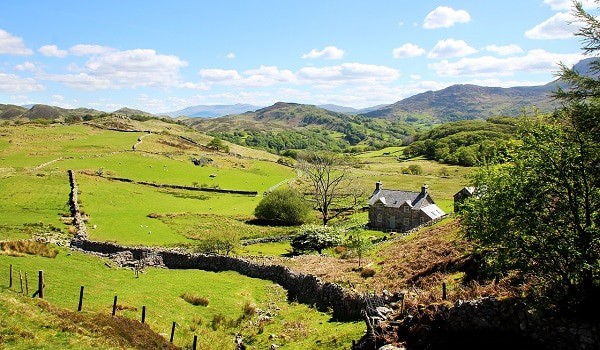 Another interesting bit of research into places with the cleanest air in the UK is Future Climate Info (FCI)'s Clean Air Affordability Monitor, summarised here. This research looked at which are the most and least affordable places to live in the UK if you want to enjoy clean air.
The research found that the top 10 'clean air hotspots' with the best housing affordability were the following:
Blaenau Gwent, Wales
Copeland, Cumbria
Merthyr Tydfil, Wales
Barrow-in-Furness, Cumbria
Darlington, County Durham
Carmarthenshire, Wales
Allerdale, Cumbria
Carlisle, Cumbria
Denbighshire, Wales
East Lindsey, Lincolnshire
So, if you want to live somewhere affordable with clean air, you should consider Cumbria or Wales!
Air Quality Is Always Changing
It's important to remember that air pollution levels change all the time. Even in areas with relatively clean air, air pollution can build up when the weather is still.
Pollution can also be carried from polluted areas and power stations to more pristine areas of the countryside, making them temporarily polluted.
What Causes the Most Pollution in the UK?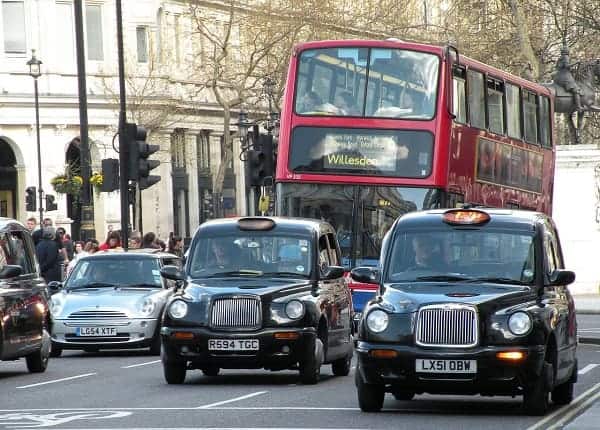 Pollution has several causes, including:
Road traffic – Vehicles such as cars produce most of the pollution in cities.
Heating & cooking – Heating and cooking in homes produces pollution.
Energy generation – Power plants release carbon dioxide and sulphur dioxide.
Agriculture – Fertiliser releases ammonia into the air.
What Are the Main Chemicals in Air Pollution?
Some of the main chemicals that make up air pollution are:
Ozone
Carbon monoxide
Sulphur dioxide
Lead
Nitrogen oxides
Particulate matter
Carbon dioxide
Methane
Chlorofluorocarbons (CFCs)
Air pollutants can be classified as either primary pollutants or secondary pollutants.
A primary pollutant is something that is emitted directly, such as nitrogen oxides emitted by an aeroplane.
A secondary pollutant is something that is formed when primary pollutants interact with each other in the atmosphere. One example of a secondary pollutant is ozone, which is created when sunlight shines on air containing hydrocarbons and nitrogen oxides, causing them to react and form ozone.
Is Air Pollution Getting Worse?
No, air pollution actually appears to be getting gradually better in the UK, though it is still getting worse in the developing world.
A document published by the government in April 2019 with the title Defra National Statistics Release: Air quality statistics in the UK 1987 to 2018 (PDF here) reveals that pollution (PM10), particulate matter (PM2.5) and nitrogen dioxide (NO2) pollution have all decreased over the long term.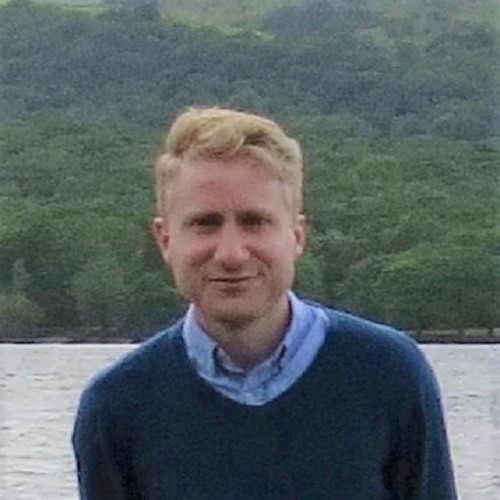 Laurence is the founder and editor of Naturaler. He's been working in the online world for over 5 years and is trying to live a more natural and eco-friendly lifestyle every day.