The world is slowly acknowledging the plastic problem. With this realisation comes the need for every government, business, and individual to do their part.
The UK alone generates five million tonnes of plastic is every year. Almost half of this is for packaging.
Effective 1st April 2022, the UK government will be imposing a plastic packaging tax (PPT) of £200 per metric tonne on plastic packaging manufactured in or imported into the UK unless it has at least 30% recycled plastic.
This environmental law is aimed to offer a financial incentive for businesses to use recycled plastic in their packaging.
This law will certainly help with the plastic problem. However, as individuals and particularly as businesses, we can do better and go completely plastic-free, especially with so many alternate options for packaging.
What Is Eco-Friendly Packaging?
Eco-friendly packaging can also be referred to as sustainable packaging, green packaging or plastic-free packaging.
Eco-friendly is an umbrella term and so eco-friendly packaging could be:
Biodegradable (may/may not be compostable)
Recyclable
Reusable
Non-toxic
Made completely or partly from recycled products
Made from natural products
Manufactured using minimal energy
Keeping in mind the amount of plastic pollution we are facing today, we are considering plastic-free and preferably biodegradable (or at least recyclable) packaging as the most eco-friendly in this article.
Have a look at our other articles to understand more about plastic pollution:
Businesses Need to Shift to Eco-Friendly Packaging
Research by YouGov shows that around 82% of Britons are trying to cut down their personal plastic use.
In the UK, 46% of people feel guilty about the amount of plastic they use and are motivated towards changing their behaviour and usage. Half of the population is also willing to pay higher for products with eco-friendly packaging.
To protect or grow market share, in the future, companies will be faced with the need to shift to eco-friendly and plastic-free packaging.
Best Materials for Eco-Friendly Packaging
Here are some of the best eco-friendly packaging materials available in the market:
Seaweed
Plantable packaging
Bagasse
Cellulose
Cornstarch or green cell foam
Glassline
Organic fabric
Recycled cardboard/paper
Corrugated packaging
Best Companies to Buy Eco-Friendly Packaging From in the UK
We've listed some of the best companies below that offer eco-friendly packaging. Furthermore, all of these companies supply plastic-free packaging.
1. Notpala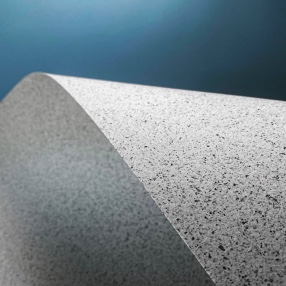 Notpala makes innovative packaging from seaweed and plants which is 100% vegan and compostable. The best part is that the packaging itself is edible too!
They aim to make packaging disappear. Seaweed is one of the most interesting and eco-friendly materials to ever be used for packaging.
Printable and convertible A3 size seaweed sheets for packing are available on their website to buy in packs of 25. If you are a food business, you can have a look at their readily available compostable takeaway boxes, and pre-packed sachets of ketchup and olive oil.
You can contact them on their website if you would like custom packaging.
2. Botanical Paper Works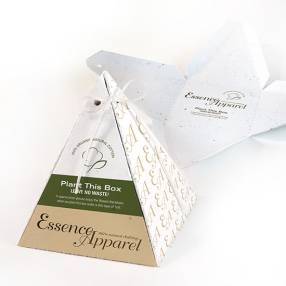 Botanical Paper Works makes fascinating biodegradable packaging using post-consumer and industrial paper waste that is embedded with seeds.
This means that after use, this paper can be planted in soil, where the paper composts away and we're left with beautiful plants of herbs, flowers or vegetables.
They have a large variety of packaging available with a few options for boxes, sleeves, and box fillers available which you can choose from. All of these can be customised.
If you are thinking about sending out invitations for a wedding, baby shower or pretty much any event, they have you covered with beautiful designs of plantable paper cards. You can check these out on their website.
They also make plantable calendars, bookmarks, greeting cards, notepads and more.
Learn more about how the paper works.
3. Noissue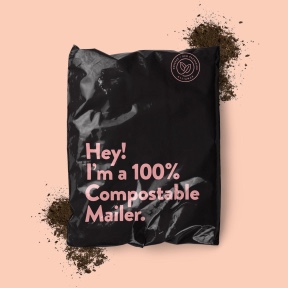 Noissue is an excellent company that makes sustainable packaging that is either compostable, recycled or reusable. Most of their packaging products are customizable and available for businesses of all sizes.
As a business, for every order you make, Noissue will plant a tree on your behalf, and you will be given access to a badge to promote this to your customers.
Their website is easy to navigate as they have separate sections for different industries to choose packaging solutions from.
Noissue also has a section for home and gifts for us to reduce plastic waste at home.
One of their most useful products is the Noissue 100% compostable mailer which can be used both for personal usage or commercially.
4. NatureFlex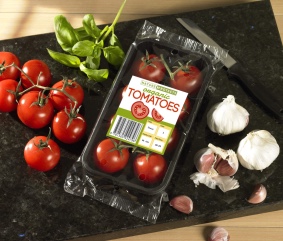 NatureFlex's parent company Futamura started as a small, family-run Japanese business in 1947. Their mission is to create an environmentally-friendly alternative to petroleum-based plastics.
NatureFlex's cellulose films are certified compostable and meet American and European composting standards. They are made from GMO-free renewable resources.
Cellulose packaging is manufactured from wood or cotton. Cellulose films can be used to pack almost all kinds of food items and especially produce as it maintains the aroma of the product. You can learn more about cellulose packaging here.
NatureFlex supplies all kinds of custom food packaging for tea, snacks, chocolate, vegetables and more.
5. Green Cell Foam by KTM Industries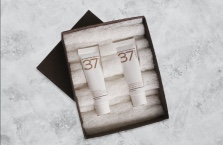 Green cell foam (GCF) is aimed to replace the use of toxic, plastic-based styrofoam. GCF is a foam made from cornstarch that can be used to package skincare products, electronics, food, wine, aircraft parts, etc. It is completely compostable, biodegradable, and water-soluble.
GCF does the same job as styrofoam in a much more environment-friendly way.
You can contact KTM Industries on their website to get a quote.
6. Bagasse Containers by Catering24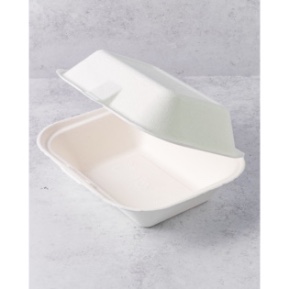 Catering24 has been certified as carbon neutral by Carbon Footprint Ltd and is currently on track to becoming a carbon negative company.
The company supplies a wide range of catering disposables, cleaning and janitorial products but we recommend their bagasse containers the most.
Bagasse is the dry pulpy remains of crushed sugarcane or sorghum stalks after extracting their juice. It can be used as a biofuel or for manufacturing packaging materials. Bagasse is 100% biodegradable and compostable.
The containers are suitable for both hot and cold food and can tolerate up to 100°C of heat. They're also safe for freezers and are microwavable.
7. Glassine Bags by Paperbox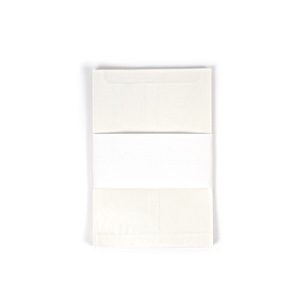 Paperbox makes glassine bags which are an eco-friendly alternative to cellophane and waxed bags, they're recyclable, compostable and biodegradable.
The paper goes through a supercalendering process which makes it air, water and grease resistant.
Glassine bags are perfect for packing seeds, food items like baked goods or chocolate, firecrackers, medicines, etc.
They're available to buy in 3 different sizes in packs of 100.
Eco-Friendly Packaging Products for Gifts and the Home
Each of us needs a few packaging items around the house on a daily basis – to send gifts, pack lunches, or store things.
Here's a list of a few eco-friendly alternatives to the packaging items you may need in your home.
1. Furoshiki Wrapping Cloth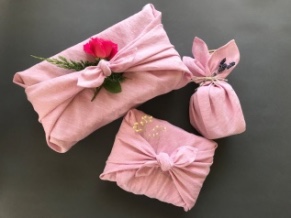 Furoshiki is the traditional Japanese art of wrapping gifts with a square piece of cloth. The furoshiki cloth is reusable, and so, it is becoming increasingly popular as we move towards sustainability.
This high-quality linen cloth is minimalistic and perfect for wrapping gifts. It is available in 3 sizes and multiple colours.
You can decorate it with a flower under the knot to make it look special.
If not reused for gift wrapping, the cloth can be used as a kitchen cloth or a hand towel.
Learn 12 ways in which you can wrap using furoshiki here.
2. Paper Packaging Tape

This tape by NATEE is perfect for packaging, sealing or binding. It is eco-friendly and biodegradable.
Apart from being better than plastic tape in terms of sustainability, it is also less susceptible to creasing than plastic tape.
This tape is one of the 'must haves' around the house.
3. XUXRUS Biodegradable Trash Bags

Trash bags are one of the things we use almost every single day. We must make the shift from plastic trash bags to eco-friendly and biodegradable trash bags.
These trash bags by XUXRUS are made from renewable resources such as corn, sugar beet and sugar cane. They are sturdy and available in 15, 16, 17 and 18 litre sizes.
Biodegradable vs Compostable vs Oxo-Degradable
These three terms are often used interchangeably, but they're surely not the same.
Biodegradable
Biodegradable substances, in the right conditions and in presence of microorganisms, fungi, or bacteria, break down to their basic components and blend into the earth. Ideally, these substances do not leave toxins behind.
According to the definition, almost everything is biodegradable as it will eventually degrade (petroleum-based plastics take 500-1000 years).
Companies may advertise their products or packaging as biodegradable but it may not be environment friendly as it may take a considerable time for the substance to biodegrade probably leaving toxins and harmful substances behind.
Hence, when looking for the biodegradable mark on the products consumers also need to check for the amount of time the substance would take to biodegrade.
Compostable
All compostable products are biodegradable. In the right kind of environment, compostable substances can break down within 90 days, or even quicker.
Compostable substances leave behind nutrient-rich and organic remains which creates a healthy soil environment helping in plant growth.
Oxo-Degradable
Oxo-degradable can often be confused with biodegradable, but it is not. Oxo-degradable plastic is normal plastic with an additive to make it imitate biodegradation.
Oxo-degradable products can be even more damaging to the environment than traditional plastic. The plastic is broken down into microplastic as it degrades. This microplastic easily enters into the environment and takes just as much time as normal plastic to break down completely.
To Wrap It Up
There are multiple eco-friendly packaging alternatives for plastic that are even biodegradable/compostable, most of these do not burn a hold in the pocket.
We strongly recommend Notpala for your packaging needs as a business. Seaweed packaging is one of the best, most eco-friendly and revolutionary forms of packaging.
In today's world, there's isn't an excuse for not going green.
"Be part of the solution, not part of the pollution."

Anahita is a Yoga Instructor and Content Creator who is determined to help each individual shift to a healthier and eco-friendly lifestyle.