Eco-friendly ribbon is the perfect zero-waste alternative to plastic sticky tape, regular ribbon and other craft materials.
Because as most of us know, wrapping gifts or doing fun crafts creates a ton of non-recyclable waste which just ends up in landfill sites or pollutes the ocean and kills marine wildlife.
Choose one of the plastic-free, fully compostable, non-toxic, recycled, ethically-sourced or biodegradable ribbons available in the UK and you can reduce your environmental footprint without needing to deprive your kids or yourself.
And despite what you might think, you can find a ton of bright, stylish colours and textures that will add an extra touch to your gifts when you go eco-friendly.
Here are the best places to buy it in the UK.
1. Little Cherry
If you're looking for a chic, modern and 100% recyclable ribbon that looks like it's straight off the pages of Pinterest, treat yourself to this gorgeous paper raffia ribbon.
Perfect for fastening gifts without plastic sticky tape, wonderful for tying eco-friendly balloons together, it's a great inexpensive natural gift-wrapping option.
We love the fact it also comes in two natural shades that really complement your design tastes and each roll contains a generous 100 metres.
2. Etsy
Whatever your eco-friendly ribbon desires, you're sure to find them on the crafty site Etsy.
With everything from beautifully colourful cotton ribbons to 100% pure hemp twine, paper twine, natural jute and silk ribbon, you can wrap that gift with love whilst also taking better care of the planet and reducing plastic waste.
Most of the options are fully biodegradable, made from recycled or consciously sourced materials, dyed with non-toxic dyes and they aren't too hard on your pocket either.
They also ship from the UK so you can reduce your carbon footprint too. Brilliant!
3. Amazon
Amazon is also an absolute treasure trove when it comes to buying plastic-free, environmentally friendly ribbon.
There's a wide range of gorgeously textured jute ribbon, bright attractive colours including red, purple, pink, yellow, green, blue and silver (please go and check them out!) and a range of different sizes.
Fully biodegradable, attractive and affordable, Amazon is a great one-stop shop for your plastic-free, zero-waste gift wrapping options!
4. Ethical Kidz
Eco-friendly doesn't always have to look eco-friendly, as the plastic-free ribbons on sale at Ethical Kidz prove.
Made from environmentally wood pulp yet bright, naturally shiny and very kid-friendly, there's no way you'd ever guess that it was so eco-friendly!
It also comes in a ton of lovely colours including royal blue, brown, red, turquoise and purpose that will make any gift look incredible and is sold by the metre to minimize waste.
As you can see, you can still make those birthday and Christmas gifts look gorgeous, enjoy your favourite crafts and get creative without it needing to cost the earth.
Choose one of these eco-friendly ribbons that are available in the UK and you can stick to your principles without compromising on fun!
If you're interested in eco-friendly gift giving, see our list of zero-waste gift ideas here.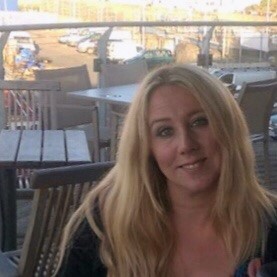 Clare began her career as a technical writer, but since having her boys has worked mostly from home writing content for various websites, including health and beauty and educational resource sites.