Trying to cut down on your plastic waste can be overwhelming.
Plastic is everywhere, and the goal of living a fully zero-waste lifestyle can seem impossible to achieve.
That's why it's good to start small, by making a few eco-friendly swaps that can make a big difference in the long run.
A zero-waste starter kit is designed to help you start living a more eco-friendly lifestyle by switching a few of the products you use everyday for plastic-free and reusable alternatives.
There are several zero-waste kits available for sale in the UK, but why buy a ready-made kit when you could put your own together yourself?
By assembling your own DIY starter kit, you'll be able to choose the exact products you want. If you bought a ready-made kit, you might not actually use everything in it, which wouldn't really fit with the idea of going "zero waste".
What to Include in Your Zero-Waste Starter Kit
Before going mad and ordering hundreds of products, think about which zero-waste swaps will have the biggest impact on the amount of plastic waste you produce.
Do you buy a takeaway coffee every day? Then a reusable coffee cup should be the first thing on your list.
Do you often buy drinks that come with straws? Then buying a reusable straw could save a lot of plastic waste over the course of a year.
Do you shave with disposable razors? Then consider adding a reusable safety razor to your kit.
You can also choose to give your kit a particular focus. For example, it could be focused on bathroom products, or alternatively you might want to focus on products to use while eating and drinking out.
Below are some recommended products to include in your zero-waste kit. We've split them up into different categories.
Eating & Drinking
Reusable Coffee Cup – Bru Reusable Cup
This stylish stainless-steel reusable coffee cup is a great thing to have with you when you're on the go. It's well insulated so it keeps your coffee hot for longer without being hot to hold.
This cup is made primarily from stainless steel, which is fully recyclable. It does however have a plastic lid which isn't recyclable everywhere. While it does contain some plastic, this product is BPA and phthalate free.
The Bru Reusable Coffee Cup has a sleek, ergonomic design and comes in a choice of 5 colours. It's the same height as a regular takeaway cup, so it will easily fit under a coffee shop coffee machine and isn't big and bulky like a Thermos flask.
Like most reusable coffee cups, it isn't fully leakproof, so you need to keep it upright as you would with a regular takeaway cup.
Lots of coffee shops now offer a discount if you bring your own cup. By using a reusable cup you're saving them money, saving yourself money and helping to protect the environment. It's win win win!
Reusable Cutlery & Straws – nuosen Bamboo Cutlery Set
The nuosen Bamboo Cutlery Set gives you a full set of eating utensils plus a straw, all of which are made from bamboo. They come in a handy pouch, which makes them easy to take with you when going to work, school or while travelling.
The set contains:
A knife
A fork
A spoon
A pair of chopsticks
A straw
A cleaning brush (for the straw)
Bamboo is a tough and durable material, so this cutlery set should last a long time.
Bamboo is also a safe material that doesn't contain toxic chemicals, unlike plastic cutlery which can contain phthalates and BPA.
Bamboo cutlery is quite easy to clean, but can stain and take on the colour of some foods.
Plastic-Free Lunch Box – Bamboo Box by Yuvo
The Bamboo Box by Yuvo is a stylish and sustainable lunch box that offers a good alternative to plastic lunch boxes.
It's made from sustainably farmed bamboo. The base is made from bamboo fibre, while the lid is made from pure bamboo. It's therefore fully plastic and BPA free.
This lunch box is dishwasher safe, except for the lid which can be wiped clean. It's not suitable for using in the microwave, and isn't leakproof, so it's not suitable for holding liquids.
The Bamboo Box measures 20 x 12 x 8 cm, so it's a good size for carrying your lunch.
Supermarket Shopping
Reusable Shopping Bags – Etercycle Reusable Shopping Bags
This set of three reusable shopping bags from Etercycle is very useful for cutting down on your consumption of plastic shopping bags.
They measure 50 x 43 cm (19.6 x 16.9") and are very light yet very strong at the same time. They are quite large, but can be easily folded up so they don't take up much space when you're not using them.
These bags are made from nylon, which isn't biodegradable but can be recycled. While nylon may not be a fully zero-waste material, these bags could last you years, which would save a lot of plastic waste.
The nylon material lets water run off it rather than absorbing it, so it's good for carrying things around in the rain.
Reusable Produce Bags – Carrinet Veggio Reusable Bags
The 5p carrier bag charge introduced in supermarkets in 2015 encouraged a lot of people to switch to reusable carrier bags.
It's now common to see people taking their own carrier bags to the supermarket. However, most of us still use the small see-through plastic bags supermarkets offer for holding fruit and vegetables.
Carrinet Veggio Reusable Bags are a good choice if you want to take the next step in reducing your plastic waste while grocery shopping.
This set of five reusable and washable polyester bags are ideal for taking with you to the supermarket to store fruit and veg. In the set, you get two 9-litre bags, two 6-litre bags and one 1-litre bag. This means you can store different amounts of different fruit and veg.
These bags are see-through, so cashiers can see what you are buying. They also have a side label, which is handy for attaching pricing tags.
You might expect that a reusable produce bag would attract mould and bacteria, but the Carrinet Veggio Reusable Bags can be washed in the washing machine to keep them clean.
The bags are made from food-grade BPA-free polyester and have a net fabric so they are breathable. They're suitable for keeping in the fridge, but aren't airtight so they're not suitable for things like cheese.
Since polyester is made from petroleum, these bags aren't as eco friendly as they could be. However, they're much better than using new plastic bags each time you go to the supermarket.
Bathroom
Reusable Razor – Bambaw Double Edge Safety Razor
It's estimated that around 2 billion razors and razor blades are disposed of in the USA each year. This is a huge number, especially when you consider that many disposable razors aren't recyclable.
Switching to a reusable safety razor is one of the best ways to cut your plastic waste. There is a bit of a learning curve to using a safety razor, but it's worth it.
The Bambaw Double Edge Safety Razor is made from stainless steel with a bamboo handle. The blade can be recycled and replaced, so it's very eco-friendly.
This product comes with a user manual which is handy if you're new to using a safety razor.
Despite being associated more with men's grooming, safety razors can be used by women too, and more and more women are switching to using them as an eco-friendly alternative to disposable plastic razors. A safety razor will work out much cheaper than disposable razors in the long run.
Blades aren't included with this razor, but can be bought very cheaply.
Eco Toothbrush – Bamboo Toothbrushes by Tevra
You're recommended to replace your toothbrush once every three months, or four times a year. If everyone in the UK followed this advice, about 264 million toothbrushes would be thrown out each year, almost all of which would be made from plastic.
Bamboo toothbrushes are becoming a popular eco-friendly alternative to plastic manual toothbrushes.
These Bamboo Toothbrushes by Tevra are biodegradable and come in fully recycling packaging. You get four toothbrushes in a pack, so they work out quite cheap.
According to Tevra, the bristles are made from a BPA-free polymer, which basically means they are made from plastic.
Unfortunately, there aren't any practical alternatives to plastic when it comes to manufacturing toothbrush bristles. Boar bristles are one natural alternative, but they aren't vegan and not many people like the idea of putting pig's hair in their mouth!
How Much Do Zero-Waste Starter Kits Cost?
The cost of putting together a zero-waste starter kit can vary a lot depending on what you decide to include. If you bought all of the products we've mentioned so far it would cost you around £80 (at the time of writing), but you probably won't need everything listed here.
Creating a Zero-Waste Starter Kit as a Gift
If you want to put together a zero-waste kit as a gift, you might want to choose a zero-waste box to put everything in. The Large Kraft Gift Box shown below could be a good choice, as it's made from recycled cardboard. It measures 23 x 23 x 14 cm, so you can fit quite a lot in it.
Alternatively, you could just reuse a cardboard box that something else came in, or use a paper bag.
More Ideas
For some more zero-waste and plastic-free products to consider adding to your kit, see these articles: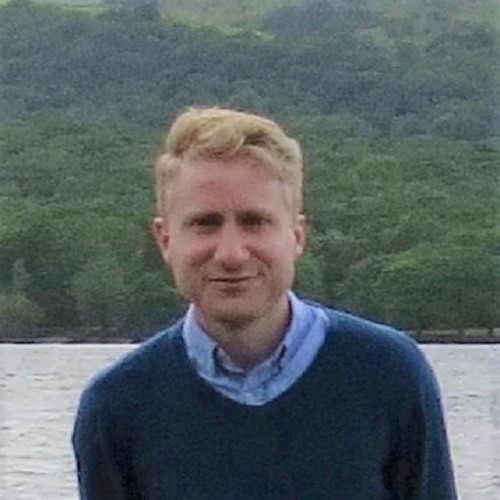 Laurence is the founder and editor of Naturaler. He's been working in the online world for over 5 years and is trying to live a more natural and eco-friendly lifestyle every day.