You don't need to ditch your eco-friendly principles and harm the environment just because you or your loved ones are getting married.
Choose an eco-friendly, biodegradable confetti and you'll reduce your environmental footprint and still enjoy every moment of your big day.
Here's why regular confetti is so bad for the environment, where you can buy eco-friendly confetti in the UK, and how you can get your creative juices flowing and make your own.
What's the Problem with Regular Confetti?
Regular confetti is usually made from microplastics or mylar which aren't biodegradable.
After being used at a wedding, this kind of confetti gets washed into streams, rivers and eventually the sea where they contribute to the plastic pollution problem.
Worse still, they often get mistaken for food by marine animals and birds and can end up in the human food chain or kill the animal.
Most of the time, regular confetti is coloured with potentially toxic dyes which can wash into the water supply and onto the land. This can potentially kill plant and wildlife.
But you don't have to sacrifice your wedding confetti to be eco-friendly or plastic-free.
Below we've listed our favourite places to buy biodegradable confetti in the UK.
Where to Buy Biodegradable Confetti in the UK
Amazon
When it comes to choice, Amazon is the star of the show!
You can find everything here from natural rose, cornflower and lavender petal confetti to gorgeous biodegradable tissue paper and in a range of pretty colours which are guaranteed to keep the crowd happy!
Whilst it's not always easy to check the eco-friendliness of the packaging, many natural confetti options here come in paper packaging and in both large packs and individually-packed boxes.
Buy biodegradable confetti from Amazon.
The Confetti Cone Company
View this post on Instagram
If you're looking for a beautiful, personalised eco-friendly confetti that is customised perfectly for your big day, The Confetti Cone Company could be your dream come true!
Whether you're looking for a Boho confetti envelope, a confetti cone package or a large quantity to blend your own, you'll find the perfect option for you here.
Buy biodegradable confetti from The Confetti Cone Company.
eBay
Many of the biodegradable confetti companies you'll find selling on eBay grow their lavender, delphinium, roses and wildflowers right here in the UK. Buy from them and you'll also reduce your carbon footprint!
With excellent eco-friendly packaging and a range of options, it's easy to buy a small packet just to try before you buy everything you need.
Buy biodegradable confetti from eBay here.
Etsy
Etsy is a wonderful place to find exactly the right biodegradable confetti for your tastes and budget.
They offer everything from beautifully designed boxes and individual packages, to brightly coloured or neutral selections.
They'll also blend your desired confetti mix for you or allow you to pick your own unique blend of petals that works with your wedding theme and 'feel'. That's why we know you'll love Etsy.
Buy biodegradable confetti from Etsy here.
Petals & Roses
Petals and Roses are the largest supplier of high-quality, freeze-dried, natural petal confetti in the UK.
Unlike many other types of confetti, they won't stain or harm the environment, helping you to have peace of mind on your special day.
We love the fact that they will send samples of their hand-picked petals to you, provide a useful confetti calculator on their website and even offer next-day delivery for those last-minute emergencies.
Buy biodegradable confetti from Petals and Roses here.
The Real Flower Petal Confetti Company
If you're keen to buy local, check out the beautiful, natural, biodegradable confetti created by The Real Flower Petal Confetti Company.
Offering the same high-quality, handpicked selection of delphiniums and cornflowers since 1997, they really are something special.
We love the fact they provide plenty of eco-friendly options, but don't overwhelm you with endless choice. They even offer next-day delivery too.
Buy biodegradable confetti from The Real Flower Petal Confetti Company.
Shropshire Petals
View this post on Instagram
Shropshire Petals grow a gorgeous selection of delphiniums, roses, hydrangeas, wildflowers, sunflowers and cornflowers which are hand-picked with love.
Full of personality and love, this company also give you a confetti calculator, plus our favourite confetti pick'n'mix so you can be sure you're getting exactly what you've always dreamed of for your wedding day.
Buy biodegradable confetti from Shropshire Petals.
How to make DIY biodegradable confetti
The greenest confetti option is simply to make your own.
There'll be no unnecessary packaging or transportation required, you can save yourself money and you can choose exactly what you want for your wedding. It's also a very fun project that you can do with friends or even with kids. Here's how to do it:
1. Choose your petals
Think about what petals you'd like to include in your biodegradable confetti. Daisies, roses, buttercups and sunflowers are all great choices and easy to get hold of.
You can also include fragrant herbs such as basil and sage or even any leaves that you find.
Consider the colours you'd like to include, bearing in mind that they will change slightly when they're dried.  You'll need around 12 litres on average for 60 guests.
2. Dry your petals
There are many ways you can dry your petals, including in a microwave, in an oven or Aga or even in a dehydrator.
If using a microwave, place a paper towel on a microwavable plate, cover with the petals, and top with another paper towel. Then place into the microwave for around one minute. We recommend that you check them every 30 seconds.
If using an oven or Aga, place those petals and leaves onto a baking tray lined with baking paper and pop into the oven for around 15 minutes on low.
Remove and check that the petals and leaves are dry to the touch. If not, return to the microwave, oven or Aga and continue the process.
 3. Store the confetti
Once your eco-friendly confetti is dry, pop into an airtight storage container and leave in a cool, dry place until needed.
If you like, you can also use a hole punch (either a regular circular punch or a fancy shaped punch) to create the confetti shapes that you have in mind. Get creative!
4. Enjoy!
Package into smaller containers such as cute brown paper bags and share with the guests!
Buy one of these biodegradable confetti packages or make your own eco-friendly confetti and you'll take care of the environment, reduce plastic pollution and have a beautiful wedding day you'll never forget.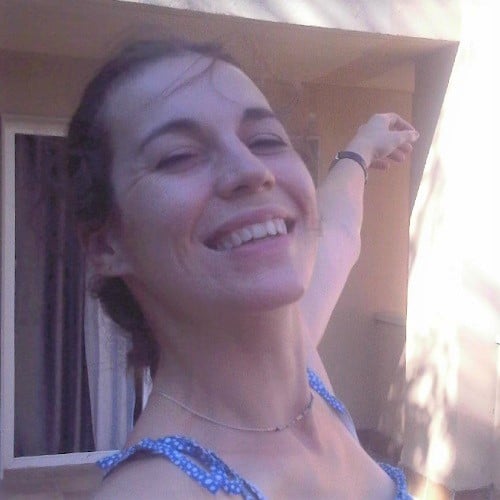 Charlotte Witts is a writer and entrepreneur who wants to show you how easy it is to live a more conscious, zero-waste lifestyle. A confirmed yoga-addict, trail runner and ocean-lover, she currently lives in the Azores where she enjoys the simple pleasures in life.