Why would anyone want to holiday remotely?
Well, let me tell you. The current 'holiday getaway' is having a bit of a shake-up. Since many of us do not fancy getting on a plane, we are instead choosing to holiday closer to home, in the UK.
The issue with this, is that everyone is having the same idea, which could mean crowds at your preferred location. Think overcrowded Bournemouth beach.
Currently, this is important to navigate and ideally, avoid. The question should be: why would anyone not want to holiday in a remote place?
By choosing somewhere remote, you can experience the UK in a way never before, and even see places never imagined to be part of the UK.
It also means leaving the hustle and bustle behind, whilst truly experiencing a 'real holiday', free from noise, pollution and crowds. A remote setting means getting 'back to nature' and can even provide new experiences like 'off-grid living'.
Off-grid accommodation can mean sustainable living features such as solar generated energy, and compost loos. Forget the Wi-Fi.
Lots of people benefit from a digital detox, turning the phone off entirely, and being uncontactable for at least a few days.
The great thing about holidaying remotely is that often, Wi-Fi and signal are not even a choice. Everyone can get back to nature really quickly and feel present.
So, where are these remote places in the UK?
1. Inner Hebrides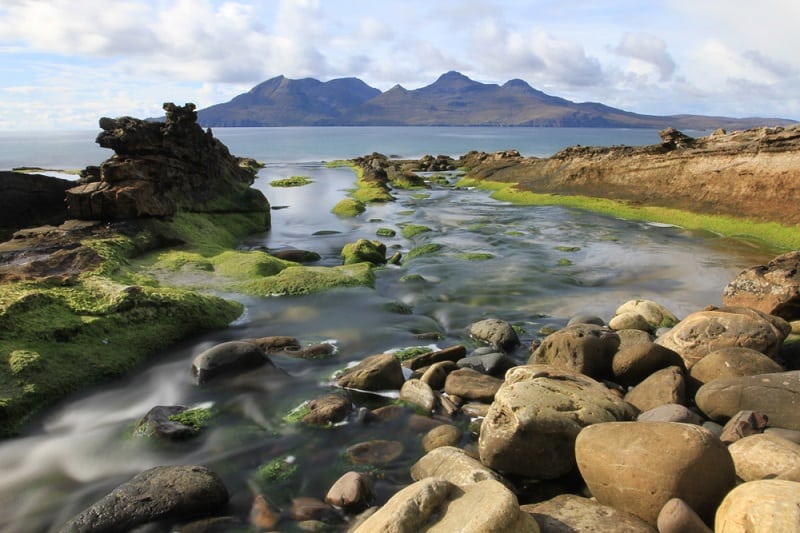 The Inner Hebrides is an archipelago of islands off the west coast of Scotland. Skye, Mull and Islay are some of the larger islands, along with the smaller isles (Eigg, Rum, Muck, Canna).
Most of the Inner Hebrides are considered remote, but some of the smaller isles lie on the more extreme side.
How to Escape the Crowds
The Isle of Eigg lies 10 miles off the west coast of Scotland, at only 5 miles long and 3 miles wide. A tiny Inner Hebrides island which lies south of Skye, the island is owned by the community and runs on renewables. In fact, Eigg is pretty remote since you can only arrive via ferry and there are no cars allowed. However, bikes are welcome.
Eigg is a remote island and only has two ferry services running during the summer months. The service is therefore minimal anyway and with only 100 inhabitants on the island, open stretches are a given.
Muck is the smallest of the Inner Hebrides and can also only be accessible by boat or kayak!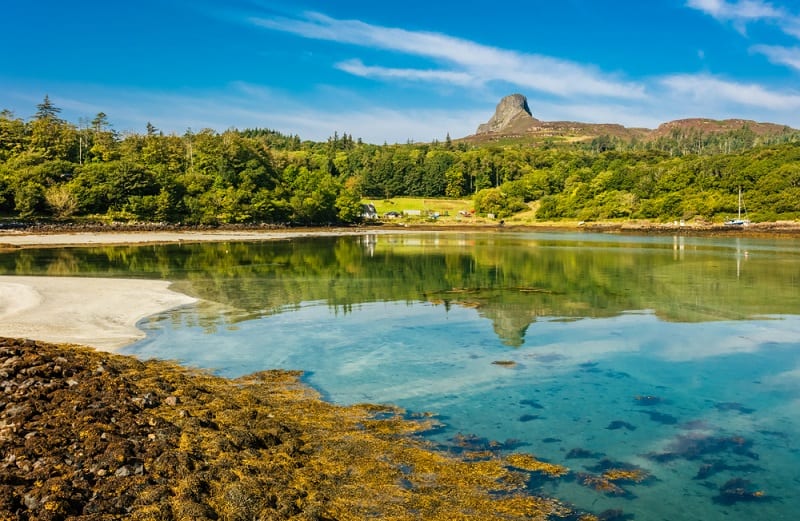 Where to Stay in the Inner Hebrides
The Amazing Eigg Shed, Isle of Eigg
The little Eigg shed welcoming you upon the island is definitely amazing. Since Eigg is run entirely on renewables, this little comfort zone is off-grid but comfortable. In fact the entire island of Eigg is unconnected to mains. Both the kitchen and shower are run efficiently and the toilet is even composted. Heating is provided by way of wood burner, and there is definitely no wifi!
Muck Yurts
If looking for the real off-grid experience then the yurts on Muck will be your thing. Yurts are Mongolian and similar to a tent, made of canvas but circular instead. They are a variation of camping with only a wood burning stove to heat the water, and a compost toilet nearby. Cheap and with beautiful views, what more could you ask for?
Check out Muck Yurts here
2. North Wales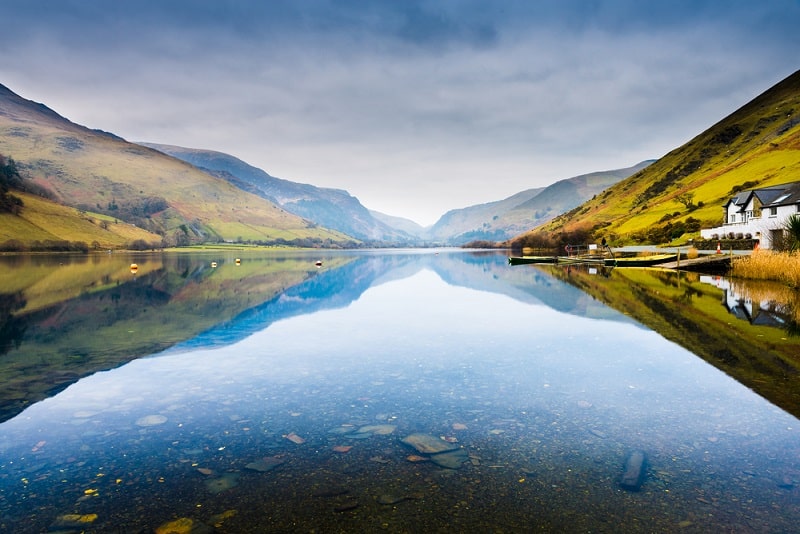 North Wales bestows a host of treasure to be discovered, in this traditional part of the country. From Snowdonia National Park and its mountains to the castles and folklore, North Wales has it all. There are many remote places to be found in North Wales where one might encounter not a single word of English.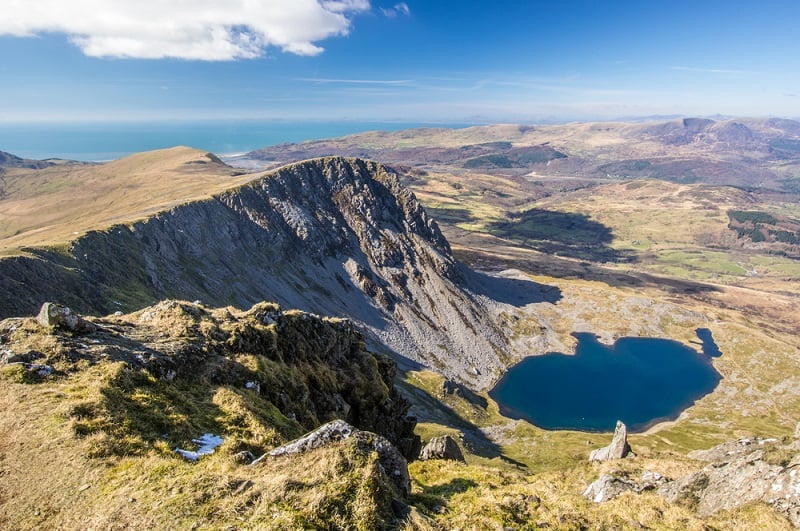 How to Escape the Crowds
North Wales has so many areas to visit, the crowd can always be avoided.
Snowdonia can get pretty packed, so if you only have peak season to visit, perhaps venture to Cader Idris instead. The mountain reserve covers 450 hectares of mossy gorge, lake and high peaks. It too is just as accessible as Snowdonia, so aim for the quieter walks mentioned here.
If you are determined to visit Snowdonia, aim for sunrise to avoid the queues or camp overnight.
Somewhere else? Ogwen Valley also comes highly recommended to feel really off-grid, wild and free.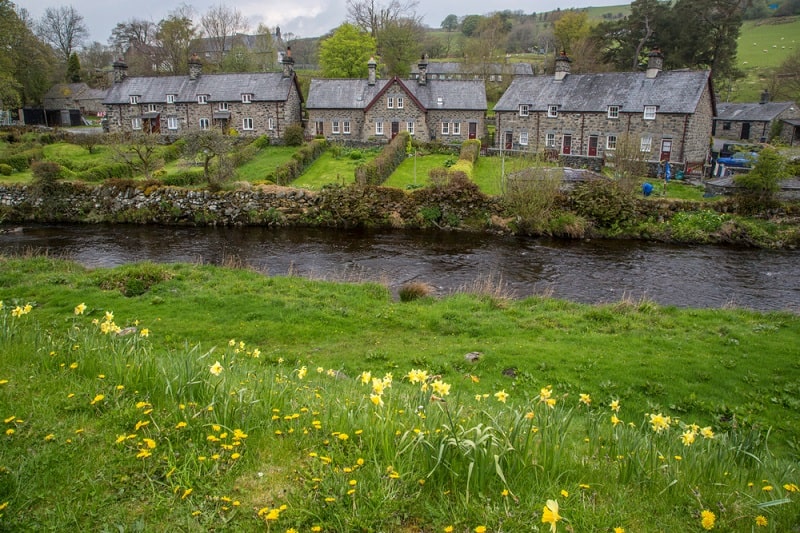 Where to Stay in North Wales
Foel Gopyn, Conwy, North Wales
We recommend the National Trust's remote cottage for four near Ysbyty Ifan. Ysbyty Ifan is a small traditional Welsh village in Conwy, North Wales and lies one mile from the cottage.
The historic heritage of the cottage has been preserved by The National Trust and for this reason, it is largely off-grid. It is even difficult to reach in adverse weather, so bear in mind. Cold winter nights are generated by the log burner, and any electricity is powered by the generator.
This is a gorgeous cottage to feel at one with the Welsh countryside, and at ease despite the off-grid amenities. Everything has been thoughtfully provided to ensure your digital detox is stress free.
3. Cornwall
Cornwall is situated on England's South Western peninsula and bears enviable beaches, as well as rugged and picturesque landscapes. Cornwall is famous for its beaches and its surfers, as well as its quaint English towns.
How to Escape the Crowds
The Forgotten Corner of Cornwall  is a name given to Cornwall's South East, known as Rame Peninsula. It is named as such because it is difficult to access via road and requires an 'alternative route'. It is therefore quite remote but also quite stunning.
The Penwith Peninsula is Cornwall's sparsely populated south west corner. Much of the land is fringed with dramatic coastline that meets the Atlantic and the inward routes to the moorland at the centre of the peninsula are old and rugged.
It means much of this area goes unnoticed, including the not to be missed gem of the Cornish coast, Nanjizal beach. This beach is often secluded with not a soul to see, but much to explore.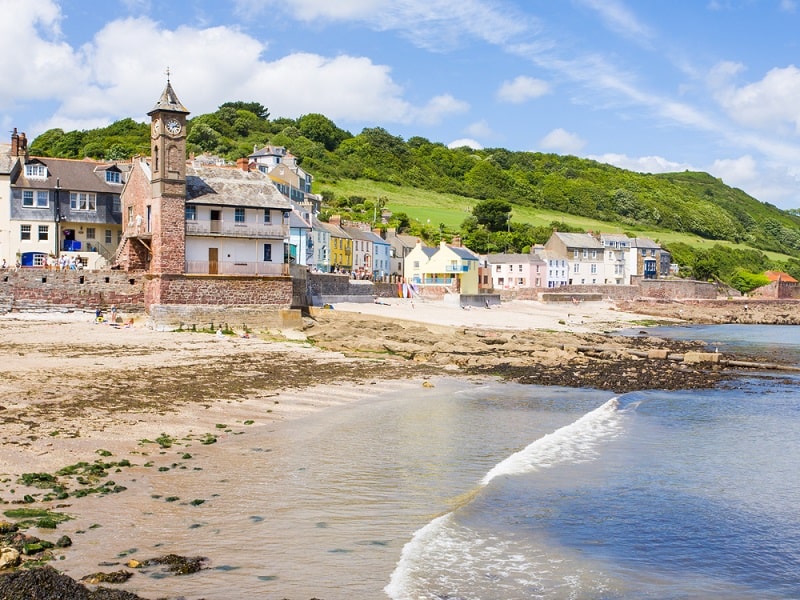 Where to Stay in Cornwall
The Pod, Wild Willow Camping, Near Seaton, Rame Peninsula
This lovely little camping pod is a feast for wild eyes, and a seafaring soul. Just two miles from Seaton and the largely abandoned Downberry Beach, there are few around. As the only pod on the land, you are nestled amongst woodland and can see far off Dartmoor in the distance.
It is also largely off-grid with the inner insulation as the only heating, solar panelled lighting and a compost toilet nearby. It is still homely however and a bright Cornish gem.
4. Scottish Highlands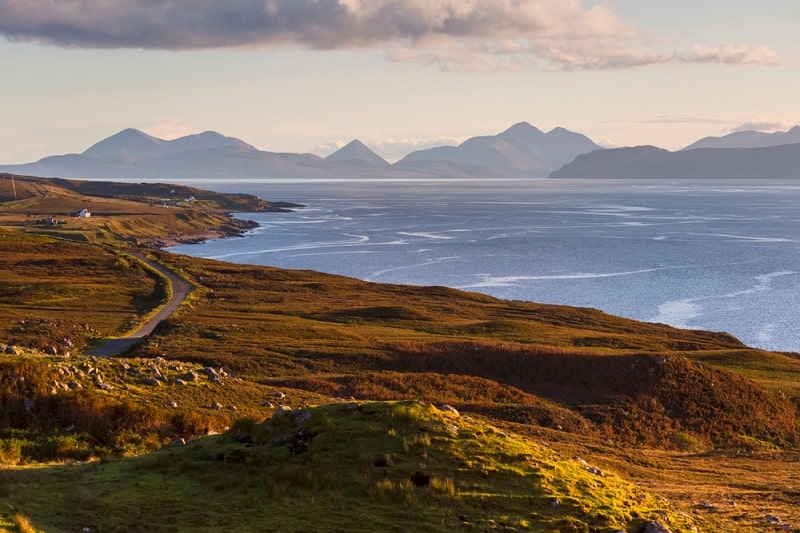 The Highlands of Scotland are a dramatic backdrop and a vastly uninhabited mountainous landscape in the north of Scotland. They begin at Fort William in the west and go as far as John O' Groats at the most northerly eastern point.
The idea for remote holiday making must have been born here. There are many areas to choose from.
How to Escape the Crowds
Applecross is on the north western coast of Scotland and gazes across to the Isle of Skye. As a place, it is only accessible by two roads, which makes it quite remote.
Applecross is made up of many towns and the name describes the peninsula it lies on. With only a couple hundred residents, you will be at one with the sheep, as well as the amazing views across to the Outer Hebrides on a good day.
Caithness and Sutherland is to be found in Scotland's north and is home to some of the wildest landscapes in Scotland. Rugged mountainous terrain, sprawling lochs (lakes) and glistening beaches make Caithness and Sutherland really special. The sheer location and landscape make this area remote and uninhabited.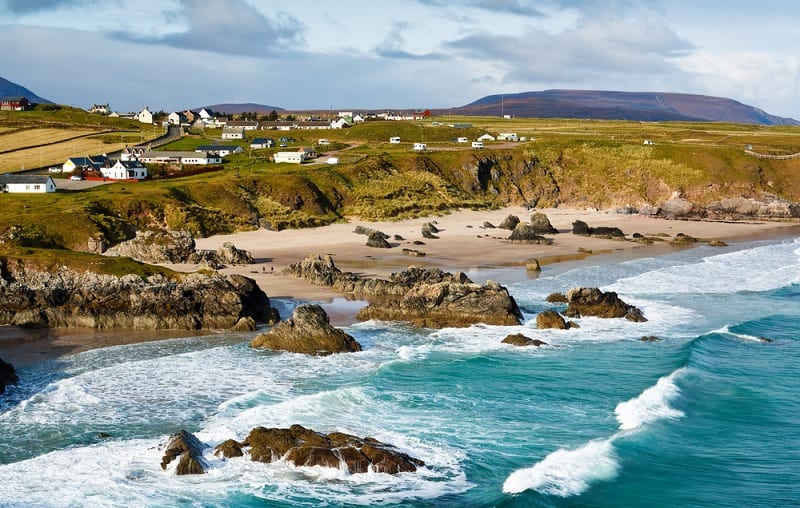 Where to Stay in the Scottish Highlands
Applecross B&B, Upper Toscaig
Applecross B&B is a family run business that comes highly recommended and will welcome you back from a long day in the hills with comfort, and grace. Secluded and quiet, it is a homely environment with all the amenities, in a still isolated part of Scotland.
5. Lake District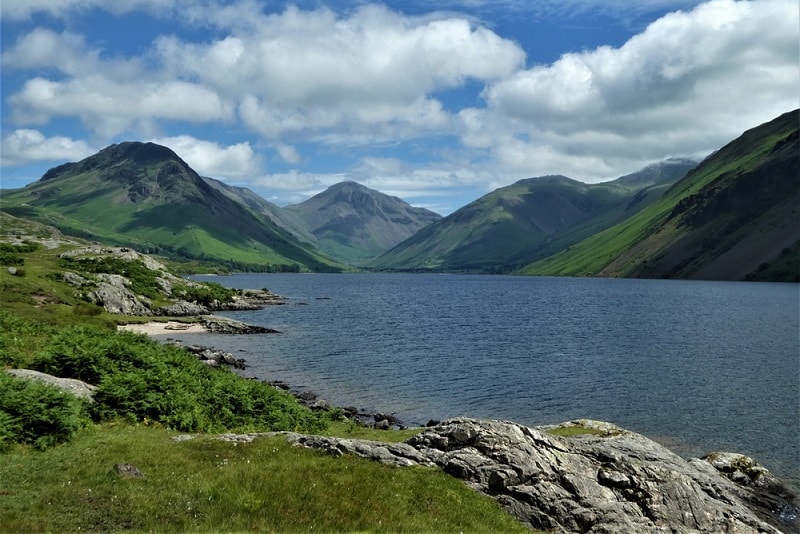 The Lake District can be found in England's North West, Cumbria is home to many remote areas where you can go off-grid. It is famous for its lakes, and national park, and of course, its peaks.
How to Escape the Crowds
Wasdale comprises England's deepest lake, and its highest peak: Scafell Pike. It is some of the most spectacular scenery in the Lake district to be seen and one of the most remote. The good thing about Wasdale is that it is reasonably easy to travel to, whilst staying remote.
Scafell Pike is so iconic, that the mountain ranges form the logo for the national park. Although in a remote area, there are cosy villages nearby, and on a clear day, climbing the peaks will allow a panoramic view.
Scafell Pike is a popular destination and attracts many tourists, so the most important factor in avoiding crowds is the timing. The weekend during the drier months, and especially during the summer holidays (June-September) will likely be busy. If you do choose a weekend, go very early, before 9am.
Aiming for a weekday is therefore your best port of call, mid-September onwards for example as early as possible, or April-June out with the Easter holidays. During the week 9am is a good time to visit.
If the hot weather is becoming unbearable, the beach is always the answer, but how to avoid crowds?
St Bees Beach is a particularly memorable place on the west coast that sees few people.  The location in itself will be isolated. The coast-to-coast walk that starts in St Bees will be even more tranquil, with only the birds as companions.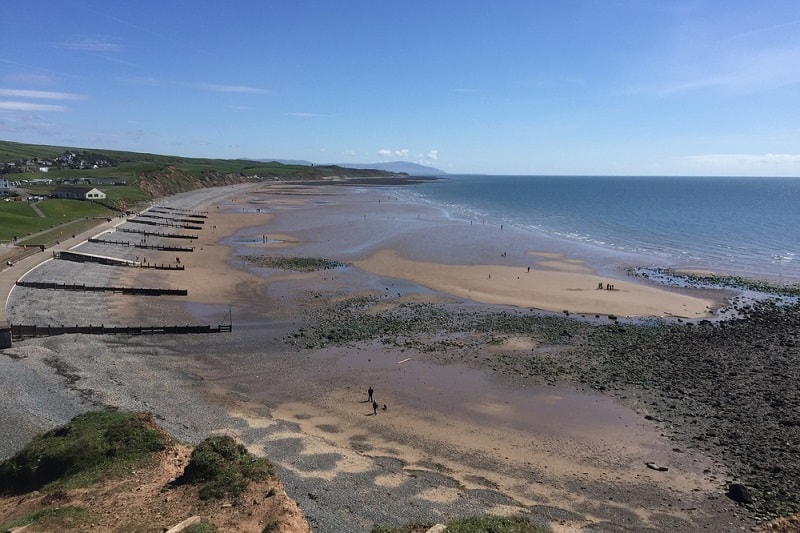 Where to Stay in the Lake District
Woodend Buttery, Birker Fell, Wasdale
Woodend Buttery is a gorgeous little cottage for two people, located along a single track road on Birker Fell, which is bordered by Ulpha Fell and Duddon Valley. It's the perfect quiet spot for incredible Lake district views and Scafell Pike can be seen from the property.
It even comprises a traditional log fire to keep you warm, and comes with all other amenities.
Find out about Woodend buttery here
Near Edge Hut, Branthwaite, Cumbria
Nestled 25 minutes away from St Bees beach is the back-to-nature haven you have been waiting for. Situated on a farm, the cosy little hut is both a slice of home and also a new experience. With no Wi-Fi to distract you, it is a partly off-grid experience. A log fire keeps toes warm, whilst cooking happens on the camp stove, not to mention the solar powered lighting and mains.
With spectacular views, it is an isolated heaven with plenty of surrounds to amuse.
6. County Donegal, Ireland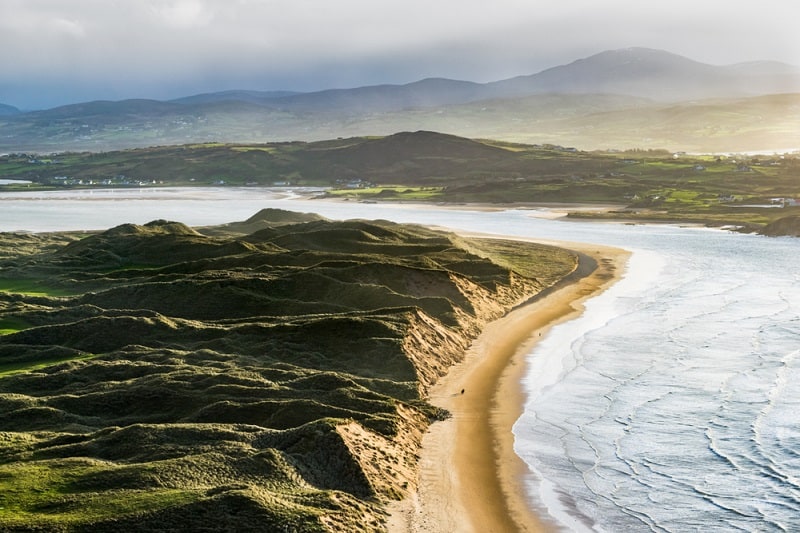 While County Donegal is in Ireland rather than the UK, it's still a pretty accessible holiday destination for Brits looking to avoid plane travel in the age of coronavirus. The Donegal coast is roughly 3 hours by car from Belfast, or 1-1.5 hours from Derry/Londonderry.
County Donegal is a large, wild and reasonably remote bit of land next to the Atlantic. Much of the county sprawls along inhabited coastline, and over rough and high terrain. There are therefore many remote places to explore with magic at their core.
How to Escape the Crowds
Glenlough Bay is a beach found at the end of a 20km single track road but by the end of it, and after finding it, the reward will be paid in silence. Popular with climbers, there will still be few souls around, dramatic and edgy, it is wild isolation that will undoubtedly stir the soul.
The Inishowen Peninsula forms part of the Wild Atlantic Way, a coastal route that traverses the most northerly part of Northern Ireland. Largely barren, it is a great place to go on a road trip and be surprised by the landscape.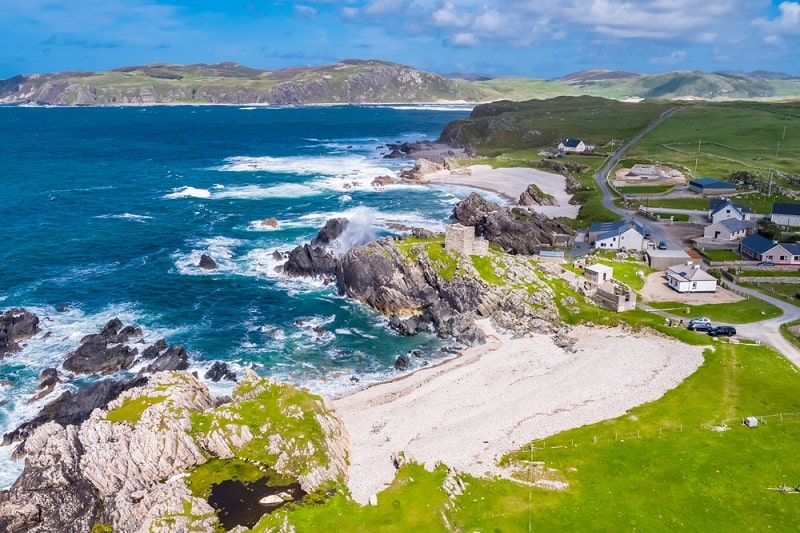 Where to Stay in County Donegal
Hillpod, Near Maghera
Step into the real Lord of the Rings by spending time in your own little Hobbit hideaway. The Hillpod is a pod in a hill, literally, and inspires some Irish magic after a day's adventures.
To start your Irish adventure off, you will be welcomed by mountains in the morning and it seems you will have a host of isolated marvels to organise, in the surrounding areas.
The Hillpod is the back to nature accommodation you need, with very little signal and wifi-the view is all you need.
7. Shetland Isles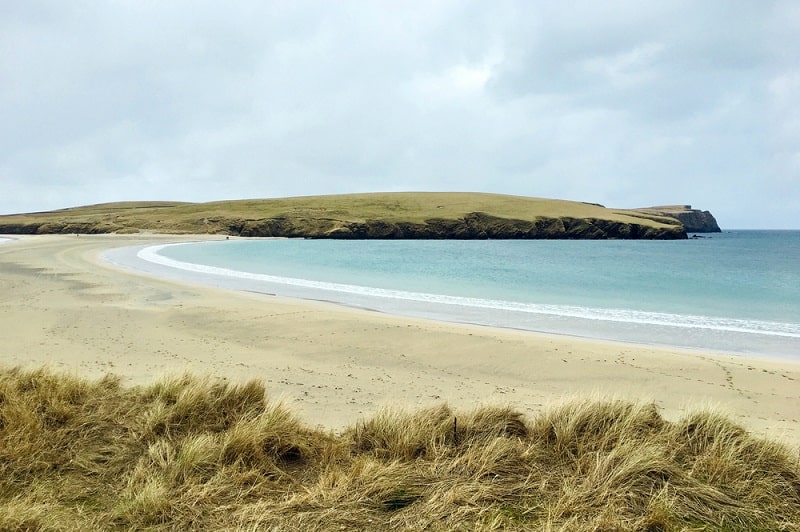 Shetland is as remote as they come. Lying only 200 miles to the west of Norway, it is on the same latitude as Alaska, but thankfully not as cold.
Shetland is definitely unique however, and many people will not know it is largely made up of 100 islands. 85 of these are uninhabited. Many remote islands and their history to discover!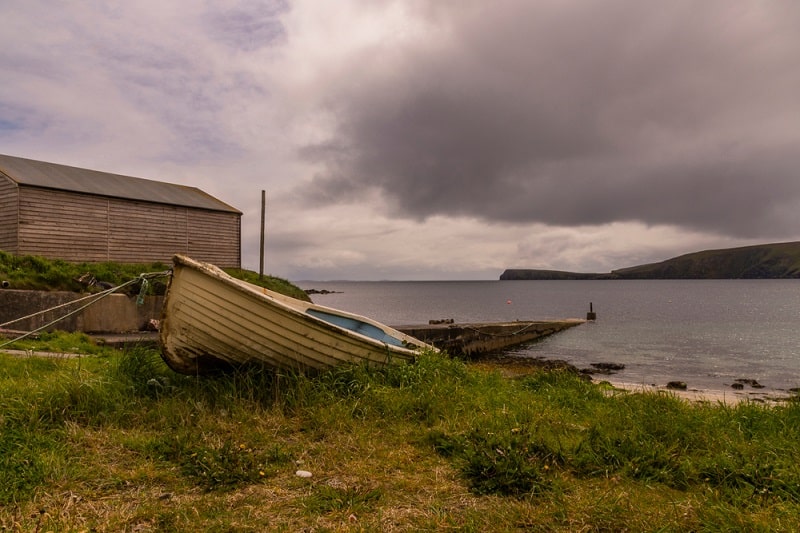 How to Escape the Crowds
Fetlar is a northern Shetland island which breeds its own unique bird, the red necked phalarope! It is also one of the larger Shetland isles but only has 60 inhabitants on it.
As a community, Fetlar are coming up with ways to minimise the impact upon the climate, so you can enjoy their electric transportation whilst there, or perhaps one of their 'bods'.
Bods are the name given to fisherman homes, and come basic, but a cheap and eco-friendly place to stay.
The ocean floor is unrivalled in tranquillity and isolation, in fact there is no better way to come to grips with Shetland. Much of the archipelago has been drowned underwater, but still remains if you care to take a dive down under.
Renowned for its clear waters, the entire coastline of Shetland can be explored, not to mention the largely uninhabited islands.
Where to Stay in Shetland
Collaster Crofthouse, Sandness, West Shetland Mainland
This lovely traditional Shetland crofthouse is upon 60 acres of crofting land, so you needn't worry about another soul. With beaches and stunning scenery surrounding, plus the peaceful tranquility of this remote part of the mainland; you can discover more about the Shetland way of life.
Conclusion
In conclusion, remote Britain is all anyone needs in a holiday or 'escape'. The diversity of the land is extreme for a relatively small country, and with so much to offer.
After taking a remote holiday in the UK, we hope you find newfound appreciation for such an incredible place, and vow to holiday more in our homeland.
Foreign lands don't always live up to the sheer spectacle of remote Britain, and this can all be done in the car/ferry. No planes needed.
When holidaying in a remote place was once considered dangerous, there are now options throughout the UK. Accommodation often provides an eco-friendly alternative but a comfortable one too. AirBnB have lots of alternative places to stay in remote locations. Getting back to nature and going off-grid has never been so easy.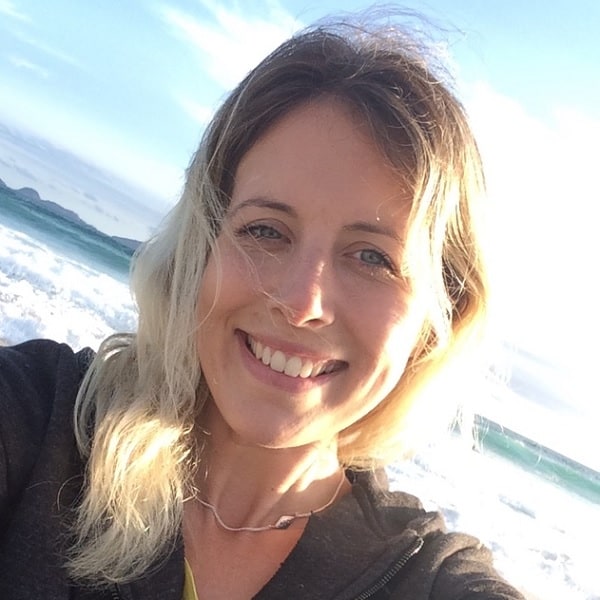 An advocate for natural health and food is thy medicine, Karen has been on an alternative health journey for the last 20 years. A newly yoga devotee, she is also passionate about reducing waste and impact upon the planet.