Choose a refillable cleaning product and you can significantly reduce the amount of single-use plastic your household uses and fight back against the ever-growing problem of plastic pollution.
Unlike other plastics, the packaging from cleaning products is among the least likely to be recycled in the UK.
Even if it does make its way into the recycling bin, it can only be recycled a limited number of times before it can't be used any longer and needs to be sent to landfill.
Using refillable packaging can reduce or remove this problem altogether.
Reusing packaging will reduce the CO₂ emissions, energy and water usage associated with buying cleaning products.
If you choose a 'naked' refill (a refill that doesn't come in a pouch or with additional packaging), you could even reduce your plastic usage by almost 100%.
So, give your cleaning products an eco-friendly makeover by buying refillable products from one of these companies instead.
Fill
If you're looking for a zero-waste, home-grown, family-run company, you're going to love the refillable cleaning products sold by new company Fill.
Offering a range of eco-friendly, vegan and cruelty-free products in glass bottles and bag-in-box packaging, you can return the larger packages for a refill.
We love the way their products are simple, sustainable and free from palm oil, harm chemicals, dyes and all that other stuff you'd prefer to avoid in your cleaning products. Delivery is also included in the price.
Find out more about Fill refillable cleaning products here.
Big Green Smile
Big Green Smile is one of the largest online retailers of green products in the UK. When it comes to refillable products, their range certainly doesn't disappoint.
Boasting well-known eco-friendly brands like Ecover, Bio-D, Salt of the Earth and Faith in Nature, you'll find everything you need to keep your home (and body) clean, including bathroom cleaner, washing up liquid, toilet cleaner, fabric conditioner and more.
Although the refills aren't entirely plastic free, they are made of recycled and recyclable plastic and are sent in cardboard boxes with biodegradable corn pellets and recyclable brown paper to protect your shopping. Delivery starts at £5 (at the time of writing).
See refills on Big Green Smile here.
Ecover
Belgian company Ecover have been around since 1980 and offer a range of refills on their new online store.
With more than 30 refillable cleaning products for your home such as washing up liquid, toilet cleaner, floor soap etc, they offer an excellent way to keep your home clean without harming the planet.
However, Ecover products are no longer considered vegan (The Vegan Society withdrew their vegan logo from the products in 2007 because Ecover test on water fleas and use rabbit blood to test stain removal properties) so you might want to choose another range if this is a problem for you.
The also sell pump attachment so you can use the cleaning liquid straight from the pot without having to decant. Delivery starts at £5 (at the time of writing).
Find out more about Ecover refillable cleaning products here.
Splosh
Splosh is another innovative British company who are passionate about reducing plastic waste to better preserve the health of our planet.
Their concept is simple: you buy the fill solid bottle of whatever eco-friendly cleaning product you want and then Splosh will send you a refill in a plastic pouch which fits easily through your letterbox.
As it's a concentrate, you just need to add water and your product is ready use.
To reduce your waste, you can send the pouch back and Splosh will reprocess them into other materials.
They even have an app you can order from to make life even easier. Excellent!
Find out more about Splosh refillable cleaning products here.
Local Zero-Waste and Bulk Shops
The most eco-friendly way to refill your cleaning products in the UK is to head to a local zero-waste shop.
There are hundreds of them popping up in towns and cities across the UK and many offer an excellent range of products.
If you're looking for a place to buy cleaning and washing up refills near you, check out the our list of zero-waste shops in the link below.
Note: before you head to any of these shops it's worth doing your research. Many ask that you take your own empty bottle, others provide a bottle.
Find out more about zero waste stores in the UK by reading our comprehensive list.
Conclusion
Reduce single-use plastics and do your bit for the planet by looking for refillable cleaning products next time you do your shopping.
Whether you're heading to a zero-waste shop or doing your shopping online, you can find an effective, eco-friendly option that won't cost the earth or break the bank.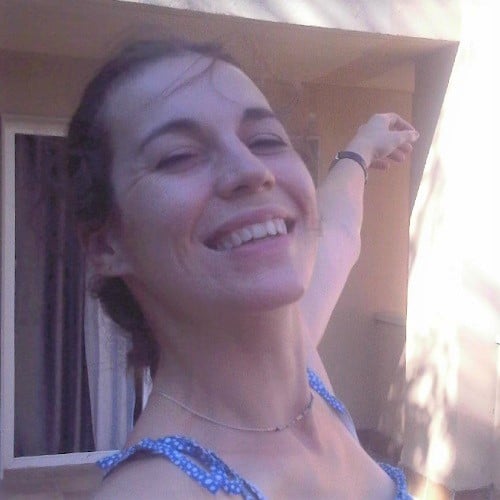 Charlotte Witts is a writer and entrepreneur who wants to show you how easy it is to live a more conscious, zero-waste lifestyle. A confirmed yoga-addict, trail runner and ocean-lover, she currently lives in the Azores where she enjoys the simple pleasures in life.