If you're going on a camping holiday with your family this summer, or you're headed to a festival with friends, you'll probably be taking an air mattress for some extra comfort while you sleep.
They're also handy to have at home when you need to put up unexpected guests for the night or if the kids are having a sleepover.
Air mattresses have been around for a lot longer than we think. The first company to produce air mattresses was the Pneumatic Mattress & Cushion Company in Reading, Massachusetts, in 1889.
The very first air mattresses were made out of rubber, and the first vinyl airbeds were introduced in the 1940s.
Nearly all modern air mattresses are made from polyvinyl chloride (PVC), a type of plastic material known as a thermoplastic, which becomes soft when heated and hard when cooled.
PVC is one of the three most commonly used plastic polymers. It's extremely versatile, and can either be used in a rigid form used for doors, windows, pipes and construction, or it can be made flexible by adding plasticisers such as phthalates.
Because PVC is flexible, strong and waterproof, it's the most common material used to make inflatable products, including airbeds.
Potential Dangers of PVC
VOCs
If you've bought a new airbed in the past, you may have noticed a strange odour the first few times you've used it.
This smell occurs because PVC contains volatile organic compounds (VOCs) that evaporate at room temperature (a process called outgassing).
VOCs can be toxic, and it's quite common for them to cause irritation to the eyes, nose and throat, and also cause headaches and nausea.
These symptoms will often stop once the outgassing process stops, but there are other health concerns with PVC.
Phthalates
Air mattresses are required to be flexible so they can be inflated easily, then reduced in size again for storage.
Phthalates are often added as plasticisers to give PVC this flexibility, but there are major concerns that these industrial chemicals are dangerous, and studies have suggested that phthalates can mimic the body's hormones, linking them to several cancers, reproductive problems and birth defects.
The website 'Living Naturally Today' raises the potential dangers of being in close proximity to PVC when we sleep on a PVC air mattress:
"Can you imagine the amount of toxic chemicals you breath in and absorb into your skin each night if you sleep on a new air mattress made of PVC? It's no wonder people can experience symptoms such as migraines, skin irritations and congestion after sleeping on an air mattress." (source)
Until recently nearly all air mattresses were made from PVC, but some manufacturers are now making PVC-free alternatives that are just as durable and comfy.
We've listed some of the best ones to buy right now in the UK.
PVC-Free Air Mattresses
Lightspeed Outdoors PVC-Free Single Air Mattress
The Lightspeed Outdoors PVC-Free Single Air Mattress available from Amazon uses Lightspeed's soft and comfy 'FlexForm®' material instead of PVC, a stretch fabric that conforms to your body at night.
The mattress only weighs 3.68 lbs so it's light to carry, making it ideal for camping and festivals.
It comes with a carry bag included, and there's also a 1-year "no leak" warranty.
Lightspeed Outdoors 2-Person PVC-Free Air Bed
Also available from Amazon, the Lightspeed Outdoors 2-Person PVC-Free Air Bed is made from TPU (thermoplastic polyurethane), thought to be a safer and less toxic type of flexible plastic.
This is a comfy mattress, and it folds up light and compact, but because it's for two people and needs a battery-operated pump it's a little bit heavier for carrying around.
Alps Mountaineering Velocity Air Bed
The Alps Mountaineering Velocity Air Bed (available from Amazon) is made from a completely PVC-free material, and has a pump that comes with both a wall charger and a car charger (handy if you're camping).
Because it's free from PVC, there's no unpleasant odour when you first use the mattress, but some users have found this mattress takes a little getting used to as it's firmer and less 'bouncy' than a PVC air mattress.
Aerobed PakMat
Camping World sell the Aerobed PakMat, a compact mattress that fits inside its own pump, making it ideal for camping trips and outdoor festivals.
The PakMat is 100% PVC free, and is made from durable, anti-tear TPU. It's also very quick to inflate, taking just 60 seconds.
Lightspeed Outdoors PVC-Free Self Inflating Camp Sleep Pad
If you're looking for a self-inflating PVC-free mattress (which doesn't require a pump), you might want to try the Lightspeed Outdoors PVC-Free Self Inflating Camp Sleep Pad.
It's made from lightweight PVC-free materials so there are no nasty odours or phthalates to worry about.
It's also been designed to prevent you from losing body heat when you're sleeping on the ground in a tent or outdoors, so it's ideal for camping in colder weather.
It comes with a built-in pillow and side rails, so you shouldn't roll off the mattress during the night.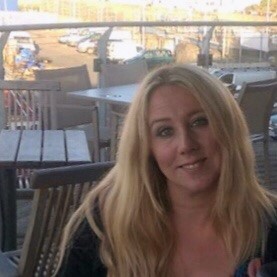 Clare began her career as a technical writer, but since having her boys has worked mostly from home writing content for various websites, including health and beauty and educational resource sites.