Babies are born with perfect soft skin, and as parents we want to try and protect their delicate skin as much as we can.
The baby product industry is huge in the UK, with thousands of products all promising to keep your baby's skin perfect.
The NHS recommends using plain water to clean your baby's hair and skin for at least for the first month, but after this time you might want to start using baby toiletries such as wipes, shampoos, oils and soaps.
However, many of these products can contain chemicals such as parabens, which may be harmful to your baby's health.
What Are Parabens?
Parabens are a type of chemical widely used in toiletries and the cosmetic industry since the 1950s.
Parabens act as a preservative to prevent the growth of mould and bacteria, increasing the shelf life of the product, and are found in many everyday toiletry products, including baby wipes, shampoos and oils.
Common parabens found in toiletry products include methylparaben, ethylparaben, propylparaben, butylparaben and isobutylparaben.
Some products may even contain a combination of different parabens to tackle the growth of different types of bacteria and mould.
Why Are Parabens Potentially Harmful?
Over recent years, scientists have been debating over whether parabens are potentially harmful to our health.
Research has now shown that parabens can mimic the activity of the hormone oestrogen (also spelled estrogen) in the body.
Worryingly, an increase in hormone activity is associated with certain forms of breast cancer and reproductive illnesses.
Some experts still believe parabens to be safe at the relatively low levels that we are exposed to, however when it comes to using products on our babies, many parents feel it's not worth the risk.
There are plenty of paraben-free baby products now available to buy in the UK, and we've listed some of the best ones for you to try.
Paraben-Free Baby Wipes
Baby wipes are an essential product when you're the parent of a young baby.
As well as using wipes to clean up after nappy changes (which can be around 12 times a day for a new-born baby), they're also handy for cleaning little hands and faces at meal times.
Bambo Nature Fragrance Free Baby Wipes
Bambo Nature Baby Wipes are made from soft, non-woven materials, and contain a gentle cleaning solution that's been tested as suitable for sensitive skin.
Each pack is dermatologically tested, fragrance-free and contains no parabens or perfume.
You can buy these wipes from Ethical Superstore in packs of 80, and you can also buy a case containing 12 packs, saving 20%.
Bambo nature has a full list of the ingredients used in their baby products on their website.
Eco by Naty Unscented Flushable Wipes
Eco by Naty Unscented flushable wipes are completely free from parabens, chlorine, alcohol, silicone and phenoxyrthanol.
These wipes are made of harvested unbleached wood pulp and moistened with purified water.
Natural aloe vera extract ensures that they're gentle on your baby's skin, and they're biodegradable too.
Ethical Superstore sells these wipes in packs of 42, perfect for taking out and about in your changing bag.
Paraben-Free Baby Shampoo
Washing your baby's hair involves shampoo being in close proximity to their delicate face and eyes. It's worth looking for a baby shampoo that's not only free from parabens but has a gentle, tear-free formula too.
Burt's Bees Baby Shampoo and Wash
Burt's Bees have made natural health and beauty care products for over 30 years for both adults and children.
Their Baby Shampoo and Wash has a pleasant fragrance and is made with a 98.9% natural, plant-based formula containing soy proteins, which is non-irritating, tear-free and safe for baby's sensitive skin. It's also gentle enough to use every day.
This shampoo also contains no parabens, phthalates, petrolatum or Sodium Lauryl Sulfate (SLS).
Weleda Baby Calendula Shampoo and Body Wash
Weleda Baby Calendula Shampoo has a gentle no-tears formulation for extra peace of mind when washing your baby's hair.
The gentle formula is also great for sensitive skin and for helping to remove cradle cap.
Weleda's mission is to create natural and exceptionally high quality products, and the company avoids using all parabens, preservatives and synthetic fragrances.
Further details of ingredients used in Weleda products can be found on the Weleda website.
Paraben-Free Baby Oil
Baby's skin can lose moisture easily, and using baby oil can help to lock in moisture leaving the skin soft and smooth.
It's also great for baby massage, and many adults also use baby oil as an effective beauty product.
Burt's Bees Baby 100% Natural Nourishing Baby Oil
Burts Bees Baby 100% Natural Nourishing Baby Oil is made with sweet-smelling apricot and grape seed oil to help moisturise dry skin.
It doesn't contain any parabens, synthetic fragrances, phthalates or petrolatum.
You can add a few drops of this baby oil to baby's bath water (be careful as it may make the bath a little more slippy), or apply directly to baby's skin.
Kokoso Natural Baby Coconut Oil
Kokoso Coconut Oil is 100% natural and organic, and made from premium quality organic coconut oil.
The oil has a lightweight texture that is easily absorbed into delicate baby skin.
It's also extra gentle and can be used from birth, and is ideal for sensitive and eczema-prone skin.
Kokoso avoid using any harsh ingredients or chemicals, and you can read more on their website about their natural products:
"Our gentle baby washes are of course cruelty-free and free from mineral oil, paraffin, parabens, phenoxyethanol, silicones, SLS, SLES, PEG, colourants, artificial fragrances and all other harsh chemicals. We wouldn't have it any other way."
Paraben-Free Baby Soap
Soap bars are becoming increasingly popular as an eco-friendly alternative to liquid body washes, and they can also be lovely and gentle on baby's skin.
Dr. Bronner's Mild Aloe Baby Soap Bar
Dr. Bronner's Unscented Baby Soap Bar is made from natural, certified organic ingredients and is paraben-free.
The fragrance-free, gentle formula is ideal for delicate baby skin, and is also perfect for allergy-sufferers.
This 140g bar is 100% biodegradable and comes wrapped in 100% recycled paper, so it's a great eco-friendly option.
The formula isn't tear-free though, so be careful washing around baby's face and eyes.
Burt's Bees Baby Bee Buttermilk Soap
Burt's Bees Baby Bee Buttermilk soap is free from parabens, petrolatum, phthalates and SLS.
It's also enriched with buttermilk to leave baby's skin soft and smooth, and oat flour to soothe sensitive skin.
The gentle formula of this soap is also ideal for babies, children or adults suffering from sensitive skin, psoriasis or eczema.
Paraben-Free Baby Cream
Nappy rash is a skin irritation that can develop when babies wear nappies due to rubbing and increased moisture.
Young babies "may absorb more parabens through their nappy area if they have irritated or damaged skin" (source), so it's a good idea to use a paraben-free nappy cream to protect the delicate skin in the nappy area.
Weleda Baby Calendula Nappy Cream
Weleda avoids using parabens, preservatives and synthetic fragrances in all of their products, so you can have complete peace of mind using this nappy cream on your baby.
The cream forms a protective barrier against excessive moisture, and contains skin friendly lanolin and zinc oxide, along with organic almond oil, calendula and chamomile extract to soothe irritation and redness.
Aveeno Baby Soothing Relief Emollient Cream
Aveeno Baby Soothing Relief Emollient Cream has been specially formulated with natural colloidal oatmeal to moisturise sensitive baby skin for 24 hours.
This cream is best applied after your baby's bath, but can be used anytime as required. It's also ideal for babies suffering from eczema.
The Aveeno Baby range is tested by paediatricians and all products in the range are free from parabens, dyes or alcohol.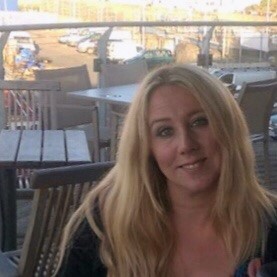 Clare began her career as a technical writer, but since having her boys has worked mostly from home writing content for various websites, including health and beauty and educational resource sites.