More and more of us are becoming aware of the damage pollution is doing to the planet.
It's clear we can no longer ignore the environmental crisis caused by single-use plastics, greenhouse gas emissions and other sources of pollution.
Limiting damage to the environment is now a priority for a lot of consumers.
In this article we'll look at the environmental policies of the biggest supermarkets in the UK, then look at which are the most environmentally friendly for buying different things.
Why Does Eco-Friendly Supermarket Shopping Matter?
For most of us, a huge percentage of our monthly spending is done in the supermarket.
It's the place where changing our consumer habits would make the biggest difference.
Supermarkets have an effect on the environment in a number of different ways:
Plastic waste – Packaging accounts for about 67% of plastic waste according to the 2018 WWF Plastics Consumption Report.
According to the Checking out on plastics survey published by the Environmental Investigation Agency and Greenpeace UK, supermarkets in the UK sell 59 billion pieces of single-use plastic every year.
Supermarkets could therefore make a big difference to plastic waste by using less plastic packaging.
Carbon emissions – Supermarket brands own huge stores and warehouses and transport food across large distances, which uses a lot of energy.
Given the size of supermarket brands, when energy efficiency measures are implemented, they can have a big effect.
Just by making their stores 10% more energy efficient, for example, a supermarket brand could make a noticeable reduction to the country's overall carbon emissions.
Food waste – A lot of out-of-date and unsold food gets thrown away at UK supermarkets. Supermarkets can also have an indirect impact on food waste through the overuse of best-before dates, which can encourage people to throw food out unnecessarily, and by demanding fruit and veg that meet cosmetic specifications.
Fish sourcing – A lot of the fish and seafood sold in UK supermarkets isn't Marine Stewardship Council-certified as being sustainable.
Raw material sourcing – Sourcing raw materials such as palm oil can have a devastating effect on wildlife and forests if it's not done sustainably.
Supermarkets' Environmental Policies
Here's an overview of the environmental policies of the UK's five biggest supermarkets.
Tesco
Central to Tesco's environmental sustainability strategy is their Little Helps Plan, which was launched in October 2017.
The plan includes goals to reduce unnecessary packaging and food waste and make sourcing products more sustainable.
Tesco has made some improvements to their sourcing of raw materials. For example, they now use Rainforest Alliance Certified cocoa in all of their own-brand chocolate products.
Lots of unnecessary best-before dates have now been removed to help reduce food waste.
Tesco aims to use 100% renewably sourced electricity by 2030. The company have achieved a 41% reduction in carbon intensity per square foot of retailing between 2006 and 2018 (source).
In 2018, Tesco entered into a long-term partnership with WWF with the goal of "reducing the environmental impact of the average UK shopping basket by 50%" (source).
Asda
Asda have a number of long-term goals for becoming more environmentally friendly. These include:
Moving to selling 100% sustainably sourced fish
Top 10 commodities to be sustainably sourced by 2025
100% recyclable packaging in own-brand products by 2025
Reduce food waste by 50% by 2030
Some actions Asda have already taken include:
All palm oil in own-brand products has been sourced to Roundtable on Sustainable Palm Oil (RSPO) standards since 2014
Absolute carbon footprint has been reduced by 28.5% in the last 10 years
Cotton buds became plastic-free in 2018
Have stopped selling plastic straws
Single-use carrier bags have been phased out
The first supermarket to join the Microfibre Consortium with the goal of minimising microfibre release from its George line of clothing.
Asda also expects to have removed over 10% of plastic from their own-brand packaging by the end of 2019 (source).
Sainsbury's
Sainsbury's has signed up to a number of initiatives with the goal of improving environmental sustainability these include:
The Courtauld Commitment 2025 – A voluntary agreement to try to reduce carbon, water and waste from food and drink by at least 20% in 10 years.
WRAP's UK Plastics Pact initiative, with a target to make 100% of plastic used in own-brand products reusable, recyclable or compostable by 2025.
Sainsbury's is the first UK food retailer to achieve an A rating from the Carbon Disclosure Project (CDP) for more than two consecutive years.
It has the lowest carbon emissions per pound of revenue earned of any UK supermarket according to research from Engaged Tracking published in 2018.
Sainsbury's hasn't sent any packaging waste to landfill since 2013, and 73% of stores donate unsold food to charity.
Sainsbury's was named as the Best Sustainable Seafood Supermarket in the world in 2017 by the Marine Stewardship Council (MSC).
98% of the palm oil used in its own-brand products is sourced sustainably.
Morrisons
Morrisons have made some progress on reducing plastic waste.
They've phased out single-use carrier bags, and no longer provide plastic straws in their cafes.
81% of plastic used in their own-brand products is now recyclable, and they let you use paper bags for loose fruit and veg rather than plastic bags. They've also trialled offering tear-resistant paper bags at tills.
You now have the option to use your own containers at fish and meat counters.
Furthermore, Morrisons have pledged to make all the plastic packaging in their own-brand products recyclable by 2025.
Morrisons have signed up to WRAP's UK Plastics PACT which has several targets for reducing plastic usage by 2025, including:
100% plastic packaging recyclable by 2025
70% of plastic packaging effectively recycled or composted by 2025
Aldi
An impressive statistic about Aldi is that since 2017, 100% of the energy used in their stores has been from renewable sources.
Aldi have managed to reduce their carbon footprint by 53% since 2012 by installing over 100,000 solar panels at stores and distribution centres. On average 15% of a store's energy comes from solar panels.
Roughly 80% of the fish Aldi sell is MSC certified as being sustainable.
Aldi have a number of goals for reducing plastic waste, including the following:
100% of all own-brand packaging to be recyclable, reusable or compostable by 2022
100% recyclable, reusable or compostable packaging across all products by 2025
Reduce packaging by 50% between 2015 and 2025
Aldi have already scrapped single-use plastic bags.
What's the Most Eco-Friendly Supermarket For…
Fish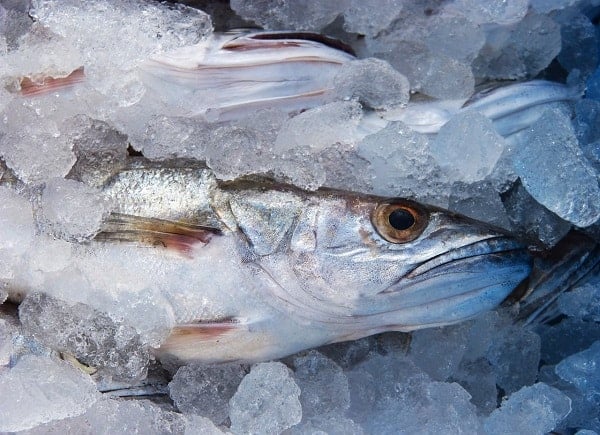 According to the Marine Stewardship Council (MSC), Aldi is the best supermarket for sustainable fish. Roughly 80% of the fish they sell is certified as being sustainable.
The percentage fish which is sustainable in other supermarkets is as follows:
Sainsbury's – 76%
Lidl – 72%
Waitrose – 67%
Co-Op – 61%
Tesco – 48%
Asda – 38%
M&S – 19%
Morrison's – 4%
Iceland – 3%
Fruit & Vegetables
When buying fruit and veg, you can help protect the environment by buying seasonal produce that has been grown in the UK.
Supermarkets that promote seasonal local produce and minimise food waste are the most environmentally friendly when it comes to selling fresh fruit and veg.
The National Farmers' Union (NFU) have created a Fruit and Vegetable Pledge designed to strengthen relationships between food retailers and British farmers.
Supermarkets who sign the pledge agree to:
Increase the proportion of seasonal British fruit and veg available for consumers to buy.
Try to reduce wastage and use the whole crop where possible.
So, far out of the big supermarkets only the following have signed up:
Packaging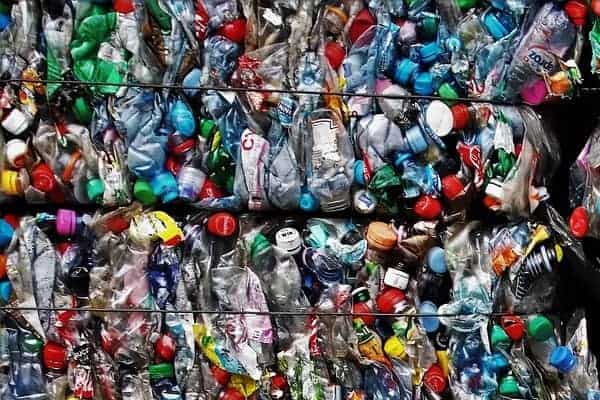 Most supermarkets have now made pledges about reducing plastic packaging, but how much are they actually doing?
Which supermarket uses the least plastic packaging?
A 2018 study by Which? found that Morrisons used the highest percentage of recyclable packaging: 81% of their packaging is widely recyclable.
However, there wasn't a huge difference in the amount of recyclable packaging used by different retailers: 77% of Tesco's packaging is widely recyclable, and 75% of Sainsbury's.
In 2018, Greenpeace published a league table of supermarkets based on their efforts to reduce plastic packaging. Iceland and Morrisons came out on top for reducing single-use plastic.
Greenhouse Gas Emissions
Sainsbury's produces the lowest amount of greenhouse gas emissions of any UK supermarket per pound of revenue earned according to research from Engaged Tracking published in 2018.
Iceland performed worst, producing emissions 34% higher than the average supermarket.
How to Make Your Grocery Shopping More Eco Friendly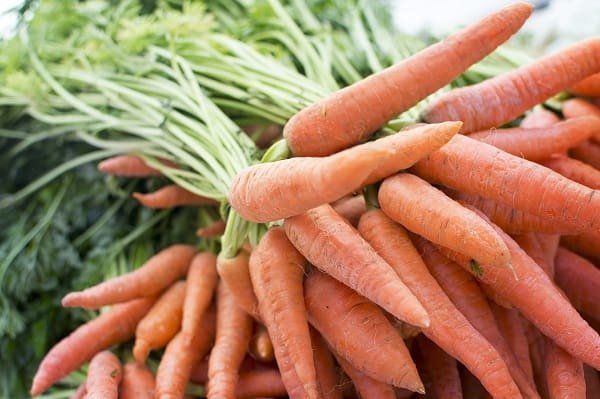 Whatever supermarket you choose to shop at, there are lots of things you can do to make grocery shopping more eco-friendly.
Here are some tips:
Buy seasonal produce – Buying seasonal produce grown in the UK will reduce the carbon footprint of your food and help reduce food waste.
Buy organic – Organic produce is grown without using harmful pesticides that can pollute the environment.
Look for sustainability labels – You can choose more sustainable products by looking out for sustainability labels and certifications. Some labels to look out for include RSPO (Roundtable on Sustainable Palm Oil), Fairtrade, Organic certifications, FSC (Forest Stewardship Council), MSC blue fish label.
Take reusable produce bags – Instead of using the small plastic bags supermarkets offer for fruit and veg, you could take your own reusable produce bags with you. This will help you to use less plastic.
Use reusable bags at the checkout – Instead of buying plastic bags at the checkout, you could take your own reusable shopping bags.
Walk to the supermarket – If you live close to a supermarket, you could walk there instead of taking the car. If you have to drive, you could choose to shop at the nearest supermarket to reduce your carbon emissions.
Get your shopping delivered – In some cases, it could be more eco friendly to have your shopping delivered. It's more efficient to use one vehicle to deliver food to several houses than for each house to use a separate car to go to the supermarket.
Conclusion
It's very hard to say which is most eco-friendly supermarket overall. Studies and surveys usually only look at a particular aspect of sustainability, and as far as we're aware there hasn't been a study comparing supermarkets' overall environmental impact.
To illustrate how hard it is to say which supermarket is the most environmentally friendly, consider this:
Iceland has been named the worst supermarket for sustainable fish and the worst for greenhouse gas emissions, but the best for reducing plastic packaging and removing palm oil from its own-brand products.
Iceland gained a lot of positive publicity in 2018 for their stance on palm oil, but this doesn't mean they are the most eco-friendly supermarket overall.
Here's another example of how difficult it is to measure how environmentally friendly a supermarket is:
While Aldi uses 100% renewable energy in its stores, it was ranked 8 out of 10 for carbon emissions in a report published by Engaged Tracking in 2018.
Part of the reason why it's hard to measure how eco-friendly super markets are is that the biggest part of a supermarket's environmental impact lies in its supply chain.
This means all the things that happen before the product appears on the supermarket shelves: growing food, processing and cleaning it, packaging it, storing it, transporting it etc.
Here's a quick summary of which supermarkets are considered the most eco friendly on different fronts according to the data we've collected here:
Lowest carbon emissions – Sainsbury's
Best for sustainable fish – Aldi
Best for recyclable packaging – Morrisons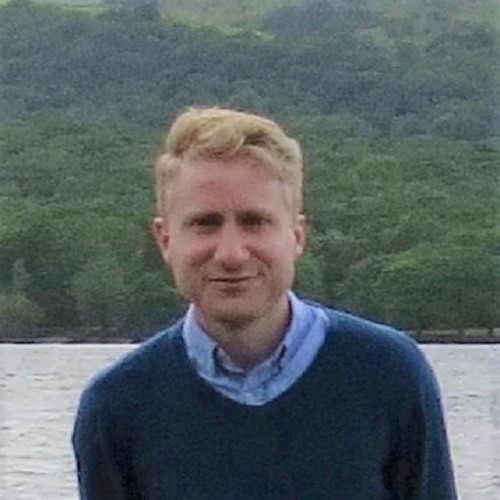 Laurence is the founder and editor of Naturaler. He's been working in the online world for over 5 years and is trying to live a more natural and eco-friendly lifestyle every day.