We're slowly realising how destructive fast fashion is to our planet and society.
Every year, the fashion industry generates 10% of carbon dioxide emissions globally. 80 billion new items of clothing are produced every year, most of which end up in landfills.
Even though an increasing number of the UK population wants to buy more ethical clothing, the high prices deter us.
If we want to make a real change, ethical clothing should be accessible and every piece of clothing we buy should be ethical.
Why Is 'Normal' Clothing Cheap?
Usually, ethical and sustainable clothing is substantially expensive compared to clothing offered by 'normal' fashion brands. Before discussing why ethical clothing is more expensive, let's first understand why 'normal' clothing is cheap.
Designed to be disposable
Fast fashion and cheap clothing is designed to be disposable. In fact, about 30% of mass-produced clothes are never sold and go straight to landfills.
Low quality
Fast fashion clothes are made with low quality, easy to produce materials that fade, get old and tear easily. These clothes have a short life and cannot be worn many times.
Cutting corners
To maintain competitive prices, labour is underpaid and made to work in unsafe and poor working conditions. The True Cost documentary accurately portrays this.
Why Is Ethical Clothing So Expensive?
Ethical clothing takes care of at least some (if not all) of the problems posed by fast fashion. The result is often an increase in prices, let's discuss why.
Ethical sourcing
Raw materials are grown and sourced ethically. Usually, these materials cause less or no damage to the environment. They may also be easily disposable. These raw materials cost more to produce and procure.
Fair wages and work environment
Good brands ensure that their garment workers are paid fair wages and work in a safe environment. These brands do not take unfair advantage of their workers.
Lack of economies of scale
Ethical fashion is low in demand so production does not have the advantage of economies of scale. Hence, production in small batches makes for higher prices.
Why Buy Ethical Clothing?
Ethical fashion is for every day, but due to high prices, most of us may only have a limited number of ethical clothing items in our wardrobes.
When we buy fast-fashion clothing, we support wastage, unethical practices and unfriendly agricultural methods.
With the help of the list of brands we've added below, it will be easier to purchase affordable and ethical clothing.
Most Affordable Brand to buy Ethical Clothing from in the UK
We've listed some of the best and most affordable ethical clothing brands below to buy fashionable clothing from.
1. This Is Unfolded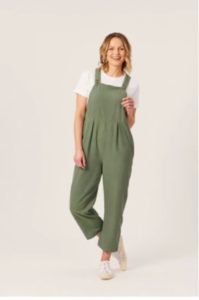 Unfolded is a UK based company with a factory in Delhi. Their factory is a member of Sedex which is an online platform where companies transparently share information regarding their social and ethical performance.
Unfolded does not overproduce and claims to add to zero landfill waste, the surplus they have often goes to charity. They produce according to the orders, this also means that your order takes a bit longer to come to you, but it's completely worth it.
They have a returns rate of just 1.3%, while the usual returns rate in the industry is around 30%.
Unfolded's garment workers operate in good working conditions and are paid a fair wage. Moreover, every item bought supports a child from the local community in their education.
One of the most interesting things about unfolded is that they take feedback from their customers in the design process.
Unfolded offers ethical clothing at low prices, so much so, that at times their prices are even better than fast fashion brands.
2. Inland Sea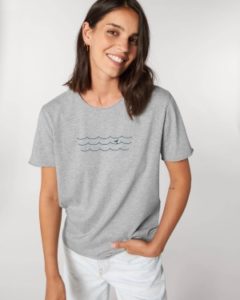 Seaweed is the answer to quite a few ecological problems faced by the planet today. It can soak up to 20 times more carbon compared to land-based plants, it can help with soaking up pollution and restoring coastal ecosystems.
An increase in demand for seaweed as a raw material will eventually lead to ecological restoration.
Inland Sea believes that we're living on the brink of a green revolution and they're ready to help solve the climate crisis.
What initially started as a passion project turned into a crowdfund and they're now on their way to establishing itself as a pioneer in using seaweed in clothing.
Inland Sea imports fibre which contains seaweed called SeaCell, the fibre is then spun with cotton. They try to provide full traceability and transparency of their supply chain. Their aim is to also become a carbon positive brand in the future.
3. Plant Faced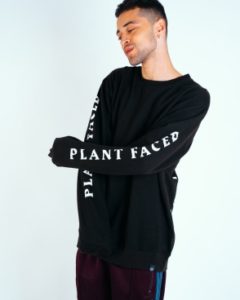 Plant Faced makes ethical, vegan streetwear that does not harm or exploit any beings – plants, animals or humans. The fabrics they source are ethical, sustainable and of high quality.
Their clothes have certifications like such as Fair Wear or WRAP. They pay a living wage to their workers and ensure that there is no child labour and forced labour and that the factory working conditions are safe and healthy.
75% of their products are made with eco-friendly fabrics (like organic cotton) and recycled water bottles. They also print with water-based inks which are chemical-free and vegan. Plant Faced's products come in 100% recycled packaging.
They have a wide range for both men and women and their clothes are quite affordable.
4. Rapanui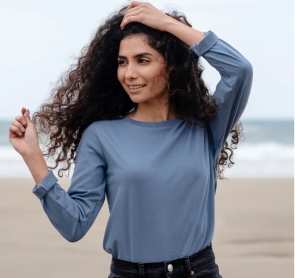 Rapanui is one of the most affordable ethical fashion brands on this list. They make t-shirts, hoodies and underwear for men and women and prices start at as low as £12.
They produce real-time according to orders which means that wastage is drastically reduced. They also make use of energy from renewable sources and have plastic-free packaging.
Clothing by Rapanui is OEKO-TEX certified which means that hazardous chemicals are not used or discharged during the printing process.
Rapanui has a circular supply chain which means that the clothing is designed to be returned and remade over and over.
5. Seasalt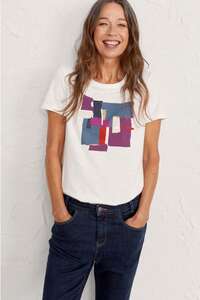 Seasalt is a growing ethical and sustainable brand that is affordable and has a wide range of clothing. They even offer footwear, accessories and raincoats. Seasalt has limited options for basic and affordable clothing.
Their collection is made from carefully sourced fabrics and is intended to last long. They try to partner with suppliers who truly care about the planet (read about the suppliers here).
As of now, Seasalt is still developing its practices to become sustainable and aims to make quite a few positive changes in its raw materials in the future.
By 2024 they aim to use GOTS organic cotton, 100% LWG Leather, 100% RWS Wool and 100% Closed-Loop Viscose for all their products.
Seasalt also has a ReLoved initiative which reduces waste and saves clothes from the landfill. They also plan to have donated £1 million to charity by 2024. They're transparent about their sustainability policies and reports.
6. Kanula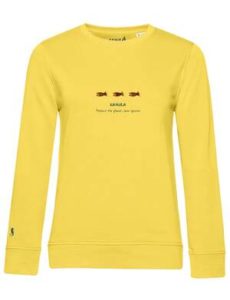 Kanula is a zero-waste, ethical and sustainable clothing brand created specifically with the objective to raise funds to help the turtles. They donate 8% of every purchase to the Sea Turtle Conservancy.
Kanula uses organic materials for their clothing. Although their website mentions that they are a sustainable business, they don't offer transparency on practices.
They make affordable hoodies, t-shirts and sweatshirts for both men and women.
Fun fact: Sea turtles are a primitive species. They lived when dinosaurs did and it's estimated they've been living for 110 million years!
7. Beyond Retro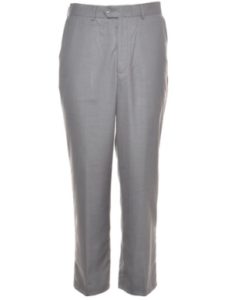 Beyond Retro is a vintage and ethical fashion business headquartered in the UK. It started as a small warehouse in London, turned into a retail store and today they have a good presence in UK and Sweden.
It's read by a team of vintage experts and the collection is globally sourced. Apart from sustainably sourced clothing, they have an upcycled label collection which we recommend especially if you are looking for trousers or jeans.
Along with their parent company, Beyond Retro upcycled 10% of the UK's total textile waste last year. Beyond Retro also has a negative carbon footprint.
Conclusion
Affordable ethical fashion brands can be a bit hard to come by but they exist. We strongly recommend This Is Unfolded because they do not overproduce, are affordable, pay fair wages and have transparency regarding their processes.
"The first step to slow fashion is asking why before you buy." – Elizabeth Joy

Anahita is a Yoga Instructor and Content Creator who is determined to help each individual shift to a healthier and eco-friendly lifestyle.