Plastic straws are a classic example of wasteful single-use plastic: They are used once and then thrown away, and many end up polluting the world's oceans rather than being recycled.
According to statistics from the Department for Environment Food and Rural Affairs (DEFRA), around 4.7 billion plastic straws are used annually in England alone.
Thanks in part to programmes such as the BBC's Blue Planet, awareness of plastic pollution has increased a lot in the last few years. Consumers are starting to put pressure on restaurants and cafes to reduce their use of plastic straws.
The government is also taking action to reduce plastic pollution. In October 2018, the UK government announced plans to ban the sale of plastic straws.
The ban will come into force sometime between October 2019 and October 2020.
Thankfully, there are a number of eco-friendly and reusable alternatives to plastic drinking straws available. These include straws made from stainless steel, bamboo and glass.
An added bonus of using plastic-free straws is that they're free from BPA and other harmful chemicals found in plastics.
You can use these straws at home, or take them with you when eating out.
If you run a restaurant or café, you may also want to invest in some reusable straws.
In this article we'll take a look at a few places where you can buy glass straws in the UK.
Where to Buy Glass Straws in the UK
Amazon
Amazon sell most things, so it's not surprising to find that they sell glass straws. Some of the most popular and highly rated products are those from StrawGrace and MIXIAO.
StrawGrace Handmade Glass Straws
These stylish glass straws come in a set of five, each of which has a different coloured tip. They are 23 cm long and have a diameter of 10 mm, making them relatively large.
These straws use sturdy and durable glass that is tested in Germany for chemical safety. Each straw is handmade.
You can easily clean these straws using the brush provided, and they're also dishwasher safe, which is very convenient.
These straws are suitable for children aged 3 and up. They don't get too hot, so they're suitable for hot drinks as well as cold drinks.
These straws have a bend at the end, which is at a comfortable angle.
They don't come with a carrying case, so you will have to improvise something if you're carrying them around with you.
MIXIAO Glass Drinking Straws
These glass straws from MIXIAO are a eco-friendly alternative to plastic straws. They're sold in a set of 6, which includes 3 straws with a bend and 3 straight straws.
They are 21.5 cm long and have a diameter of 10 mm, so they're quite large. They might be better suited to smoothies than coffees as they are quite thick.
You get two cleaning brushes included, which makes cleaning the straws very easy. They can also be washed in the dishwasher.
These straws are sturdy and safe for kids. They also come with a 1-year manufacturer's warranty to give you peace of mind.
Anything But Plastic
Anything But Plastic is a plastic-free online shop based in the UK that sells a range of plastic-free items, including straws.
Anything But Plastic sell these glass straws from ecostrawz, which come in 100% recycled and biodegradable cardboard. They come with a handy wire brush to help you keep them clean.
For every straw sold, Eco-Straws donate 1p to the ocean conservation charity Sea Shepherd.
Etsy
You can find a lot of eco-friendly and plastic-free products on Etsy. One nice thing about Etsy is that you can get unique and handmade products made by indie entrepreneurs, which feels a bit more special than buying mass-produced items.
You can see the huge selection of glass straws available on Etsy here.
Bear in mind that many of the products sold on Etsy are shipped from other countries, in particular the US, so they aren't all ideal for UK consumers as they will take a long time to arrive and transporting them across the Atlantic isn't exactly eco friendly. You can see glass straws that are shipped from the UK here.
Glass Straws FAQs
Will glass straws break in your mouth?
As long as you're buying from a reputable manufacturer, glass straws are very safe and won't break in your mouth. However, they can shatter if you drop them on the floor. Glass straws are safe for children, though younger children should be supervised when using them.
Do glass straws get hot when drinking hot liquids?
The straw may warm up, but it won't get hot like a stainless-steel straw would, as glass doesn't conduct heat very well. They are heatproof, and won't break or get damaged if you put them in hot liquids.
Conclusion
If we had to pick just one of these products to recommend it would be the StrawGrace Handmade Glass Straws available on Amazon here, as they are very sturdy, easy to clean and a pleasure to use.
For some more options, see our roundup of the best eco-friendly straws in the UK.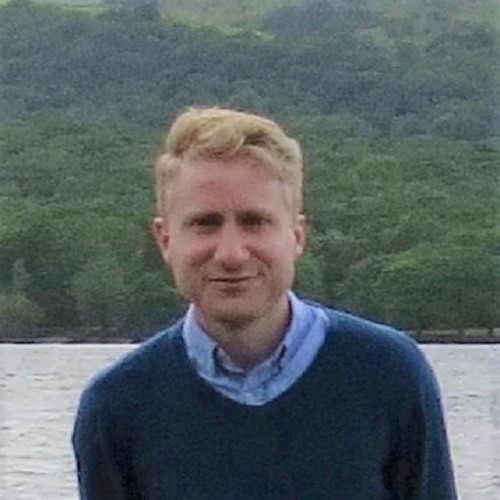 Laurence is the founder and editor of Naturaler. He's been working in the online world for over 5 years and is trying to live a more natural and eco-friendly lifestyle every day.