If you're moving toward a zero-waste lifestyle or simply looking to reduce your environmental footprint, it's time to consider switching to an eco-friendly phone case.
Far too often, those regular phone cases you'll find on the high street are made from plastics which often aren't recyclable, contain potentially harmful chemicals like BPA, phthalates and glues and their manufacture is far from carbon neutral.
But fear not! There's never been a better time to buy an eco-friendly phone case and do your bit for the planet.
With stylish, colourful and unique designs in wood, cork and bamboo, nontoxic ingredients and often environmental certifications, you're sure to find a sustainable phone case that isn't just ecologically sound, it's also utterly gorgeous.
Here are our top picks of the best eco-friendly phone cases in the UK.
Pela Biodegradable Phone Case
Pela create beautiful, sustainable phone cases that will keep your phone snug whilst also taking care of the earth.
Pela explains that not all phone cases are made equal. The majority of phone cases on the market are made of plastic and not biodegradable. They also use toxic materials such as BPA and phthalates, and take a very long time to break down. Therefore most phone cases are bad for the environment.
This is where Pela steps in. Offering an impressive range of sizes, designs and styles to fit almost every phone and with plenty of space to connect adaptors, headphones and similar, this is the brand to choose when you're moving towards a zero-waste lifestyle.
Free from harmful materials and free from BPA, phthalates, cadmium and lead, they're made from a clever combination of flax with a bioplastic elastomer which is fully biodegradable and compostable too.
Not only can you compost your phone case, but you can also recycle all the packaging it comes in, and even compost it as well. This makes Pela stand out above other eco phone cases.
Pela is shipped from Kentucky and Utah, USA so a little closer to home than Taiwan or China.
We love the gorgeous range of colours and stylish designs and we know you will too.
Kalibri TPU and Wheat Straw iPhone case
The Kalibri case for iPhone 7, 8, and SE with 4.7 inch dimensions, is available in a multitude of colours. Kalibri also has various phone cases for other brands too.
The amazing characteristics of this phone case are the materials it uses. TPU is a rubber like material which is resistant to low heat, abrasions (bumps and scratches) and fingerprints. It also degrades in the soil after three years. This makes it biodegradable, yipee! It also does not cause any air pollution when manufactured, or if it is burned thereafter. This makes it a green material.
Wheat straw is biodegradable and recyclable too. The only drawback about this phone case is that it comes packaged in plastic. However, you are still doing your bit for the environment regarding the main materials.
It rates well for sturdiness and durability too, extremely important factors when buying a phone case and comes with the all important embezzled edges, which prevent cracks, a little less at least.
Wood and Cork Phone Cases on Etsy
If you love the eco-look of real wood and cork or you're looking to make a statement about your values and style, head to Etsy.
There you'll find a huge range of wooden phone cases with designs that don't just cover your phone- they look like works of art (check out the eco-friendly cases by Litha Creations for the most impressive ones!).
You can also create your own unique customised design or keep it simple and stunning with one of the understated cork cases on the website. We love them all!
Snakehive Wilderness Collection
Buy local and support British businesses by choosing an eco-friendly phone case from Snakehive's Wilderness Collection.
Using wood from sustainable sources, they create bamboo, cherrywood, maple, rosewood and walnut phone cases which look modern, minimalist and elegant.
Boasting a slim design to allow it to comfortably fit into your pocket and two useful credit card slots, this phone case will help you stick to your eco-principles whilst looking good.
The only downside is that there are only options for Apple, Samsung and Sony phone models at the present moment, but hopefully that will change in the future.
Kovered Phone Cases
View this post on Instagram
Kovered are a lifestyle brand which create phone cases (and tablet cases, covers, bags and accessories) directly from their business in Bath, UK.
By combining natural materials with stylish design and high-quality craftmanship, they create eco-friendly phone cases that are a little bit different from most on the market.
What stands out is their deep commitment to reuse, recycle and repurpose, and to protect the environment whilst creating phone cases that reduce global use of plastic.
Conclusion
So next time you need a replacement phone case, be mindful and choose one of these eco-friendly and stunning designs instead.
You'll do your bit for the planet whilst also keeping your phone safe and sound.
We particularly recommend Pela for their eco consciousness and variability.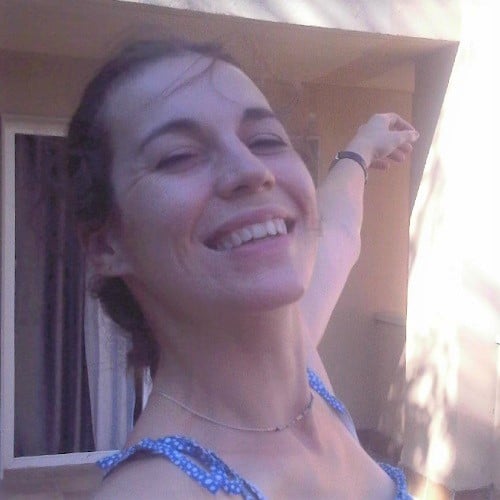 Charlotte Witts is a writer and entrepreneur who wants to show you how easy it is to live a more conscious, zero-waste lifestyle. A confirmed yoga-addict, trail runner and ocean-lover, she currently lives in the Azores where she enjoys the simple pleasures in life.