Eco-friendly food wraps will allow you to slash the amount of single-use plastic you're using and reduce your impact upon the planet.
These resusable alternatives to cling film or plastic wrap last for years when taken care of properly.
They're completely zero waste, many are compost-friendly or recyclable and they're not as expensive as you might think.
It's clearly time to make the switch.
The trouble is, you're unlikely to find these eco-friendly food wraps in your local branch of Sainsbury's, Waitrose or Asda.
So where can you get hold of them?
Let me quickly explain what types of plastic-free food wraps are available over here in the UK before I explain where you can buy them.
What types of eco-friendly food wrap are there?
1. Beeswax food wraps
Beeswax food wraps are the most popular plastic-free food wraps available in the UK.
Made from a combination of cotton, beeswax, jojoba oil and sometimes tree resin, they provide a wonderfully malleable wrap that you can actually seal.
The beeswax and jojoba oil also provide naturally antibacterial properties.
This kind of wrap works brilliantly for bread, snacks and baked goods, veggies and cheese, but isn't recommended for fish and meat or anything juicy.
They last for between 6-12 months which doesn't sound long, but you can easily 'refresh' the wrap by gently heating in the oven or carefully ironing your beeswax wrap.
However, if you're a strict vegan, you'll need to find an alternative as these are not vegan-friendly.
2. Cotton
Cotton food wraps are simple, reusuable and very easy to get hold of.
You can even make them at home if you're creatively minded, and give yourself a very eco-friendly food storage option that doesn't cost the earth.
They're great for lightly covering foods which don't need to be airtight and will help keep flies and bugs out of your food without needing to resort to plastic.
They're also 100% vegan and easy to care for – just throw them into your washing machine with the rest of your laundry and you're done.
Unfortunately, cotton food wraps aren't leakproof, they don't seal like beeswax wraps (although many now feature a velcro or popper closure) and they can stain quite easily.
3. Silicone
If you love the qualities of plastic food wrap but you're looking for a plastic-free option, then silicone food wraps are your best bet.
Washable, durable, resusable and long lasting, you can use them to create an airtight seal over your food so it stays fresher for longer.
They're perfect for storing fruit, covering your leftovers, or creating a protective covering for your food.
Made from high quality silicone, these wraps don't retain flavours or odours, they can withstand high temperatures and you can even use them in the freezer.
They're also 100% vegan, will last for many years and can eventually be recycled (although not in your regular household waste).
Where to Buy Eco-Friendly Food Wraps in the UK?
Now let me give you a quick rundown of the best places you can buy these eco-friendly food wraps in the UK.
Bear in mind that this isn't an exhaustive list- search the terms 'eco-friendly food wrap UK' online and you're sure to find plenty more.
1. Amazon
Amazon is a fantastic place to find green food storage options.
With everything from your 'traditional' beeswax food wraps, to silicone wraps, to silicone stretch lids and even reususable silicone food storage, you'll find a great eco-friendly option to suit your family and needs.
Choose from a wide range of designs (we love the gingham-patterned food wraps for lunchboxes!), sizes and gift packs and you'll reduce your plastic waste and have an effortlessly stylish kitchen too.
2. Boobalou.co.uk
Boobalou is a homegrown eco-friendly company which offers a wonderful range of zero-waste, resusable products that will help you reduce your impact on the planet and enjoy some gorgeous yet practical products whilst you do so.
Run by a stay at home mum, they offer everything from eco-friendly food bags, sandwich bags and wraps, vegan food wraps, beeswax food wraps and even stainless steel food containers too.
The food wrap designs on offer are also unusual, fun, funky, stylish and brilliant for little ones too.
We think Boobalou is a great eco-friendly shopping site if you're looking to buy from a UK-based company whilst also protecting the planet.
3. GreenTulip.co.uk
Green Tulip has been offering eco-friendly, fairly traded products since way back in 2007, and the range of products on offer really reflect that.
If you're looking to experiment with eco-friendly food wraps, they're an excellent place to start as their prices are low and they have a great range of products (even household products too).
They also buy from small suppliers wherever possible, their designs are chic and minimal and they categorise all their products into several ethical categories to help you make better shopping choices.
 4. Local zero-waste shops
Excitingly, there are many zero-waste shops springing up in towns and cities across the UK  (check out this ever-growing list) which usually offer at least a few eco-friendly food wrap options, including beeswax food wraps, cotton food wraps and silicone food wraps.
It's always a good idea to support local businesses so it's well worth poping into these shops and seeing what's on offer. Having said that, designs and options can often be much more limited so bear that in mind first.
If you're looking to buy eco-friendly food wraps in the UK, you have a huge range of options at your disposal. Check out the online stores we've shared and make sure you pop along to your local zero waste shop for more reusuable kitchen options.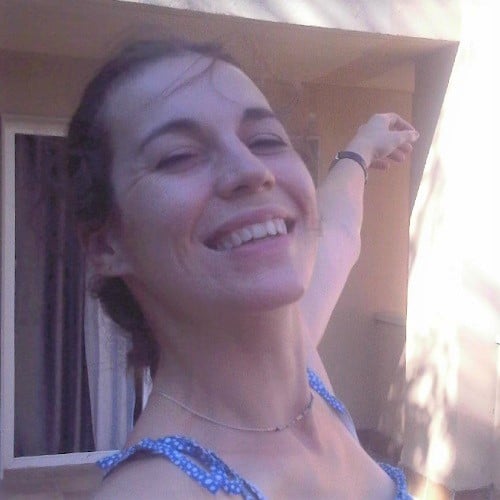 Charlotte Witts is a writer and entrepreneur who wants to show you how easy it is to live a more conscious, zero-waste lifestyle. A confirmed yoga-addict, trail runner and ocean-lover, she currently lives in the Azores where she enjoys the simple pleasures in life.