Looking after babies and young children is often non-stop and exhausting, so anything that makes life a little easier is usually great idea.
Disposable baby wipes are a convenient and fast way to cope with nappy changes, both at home and out and about, and as most parents will have discovered, they're also handy for removing makeup, cleaning the home and all kinds of other tasks.
Parents also aren't the only people who find baby wipes useful and convenient – they're often used by pet owners, campers and festival goers too, with around 44% of all disposable wipes used for "hygiene and personal care" (source).
Wet wipes have been around since 1958, when American Arthur Julius invented the wet wipe and struck a deal with Kentucky Fried Chicken a few years later to provide a free "Wet-Nap" with all meals.
Since then, the popularity of wet wipes continued to increase, with a boom in the 1990s when manufacturers such as Kimberley-Clark (makers of Huggies) and Proctor & Gamble began to sell baby wipes as the ultimate convenience for busy parents.
Baby wipes are certainly convenient, but the downside of these products it the negative impact on the environment.
Tens of thousands of wet wipes are sold in the UK every year, and many are flushed down lavatories where they clog sewers.
There have been several reports of "fatbergs" blocking our sewers in the UK in the last few years, and 93% of these blockages are caused by wet wipes (source).
Baby wipes often contain non-biodegradable components that can take up to 100-years to break down. If these wipes make their way to our rivers or the sea, the fibres are released from the wipes killing fish and other marine life.
The UK government now wants to crack down on 'single-use' plastic products, including baby wipes, so we may all have to use eco-friendly alternatives in the future.
The good news is that there are already several companies making bio-degradable baby wipes – perfect for busy parents but without the damaging effect on the environment. Even better, these wipes are often gentler on your baby's skin too.
Check out our list of the best biodegradable baby wipes you can buy in the UK.
Best Biodegradable Baby Wipes in the UK
Earth Friendly Baby Gentle Aloe Vera Wipes
Earth Friendly Baby Gentle Aloe Vera Wipes can be bought here from online eco-friendly retailer Big Green Smile.
These soft, gentle wipes are made from sustainable wood pulp and starch, so they are much kinder to the environment.
They're also 100% biodegradable, and use only natural, kind ingredients such as a chamomile and calendula extracts.
The gentle formula is not only perfect for cleaning baby sensitive skin; it's also effective for removing makeup without causing a skin reaction.
Mum & You 100% Biodegradable Babywipes

Mum & You 100% Biodegradable Babywipes are available to buy here from Amazon, and you can buy them in 12 packs to save money.
Buying wipes in bulk might seem a bit expensive at first, but they should last a long time, and each wipe is made to be extra strong and long (long enough to cover your whole hand) meaning you should need to use less wipes for each nappy change.
These wipes are made in the UK from 100% naturally derived fibres from sustainable forestry, and they're also gentle enough for eczema prone skin.
Jackson Reece Herbal Baby Wipes
Jackson Reece Herbal Baby Wipes have been developed with eczema and sensitive skin in mind, and these gentle wipes contain organic aloe vera to help soothe skin and natural ylang ylang oil.
They don't contain any nasty chemicals, with 99% of the ingredients derived from natural plant extracts.
These wipes are also made from biodegradable, compostable and chlorine free cloth. You can buy them on Amazon here.
Naty Family Flushable Wipes
Naty Family Flushable Wipes are available online here from EthicalSuperstore.com.
These skin-sensitive, biodegradable wipes are made from harvested unbleached wood pulp and don't contain any nasty chemicals. They're so eco-friendly they've been approved by the Swedish Society for Nature Conservation!
Naty recommend these wipes for potty training, as they're gentle against skin and also a great way to teach kids about using eco-friendly products.
Each pack contains 42 wipes, and you might be able to save a little money by ordering a case of 12 packs.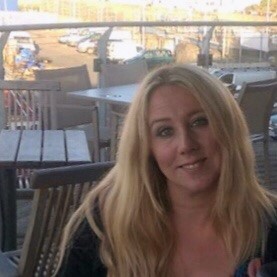 Clare began her career as a technical writer, but since having her boys has worked mostly from home writing content for various websites, including health and beauty and educational resource sites.