Whey protein is a useful supplement for meeting your daily protein intake requirements if you're trying to gain muscle.
It comes from whey, which is a by-product of the cheese-making process.
Most whey protein on the market in the UK is non-organic, but there are a few good organic options out there.
Organic whey proteins are usually concentrates rather than isolates, meaning they have a protein content of less than 90%.
Best Organic Whey Protein in the UK
Here are 3 of the most popular and best reviewed organic whey protein powders currently available in the UK, plus one protein isolate that isn't organic but is more natural than most of the alternatives.
1. The Organic Protein Company Organic Whey Protein

The Organic Protein Company's Organic Whey Protein is made from 100% organic whey protein, with no added sweeteners or flavourings.
It's made using milk from grass-fed cows and has a protein concentration of 77%.
A low temperature is used in the filtering process, but it's not technically cold-processed.
You can add this whey protein to milk, water or a smoothie to get a quick protein boost, or add it to food to raise the protein content.
It has a mild taste which most people like, and it mixes well.
Each pack contains a free scoop which you can use to measure out a 20 g serving.
A 20 g serving contains:
15.4 g of protein
1 g of fat
0.7 g of carbohydrates
351 mg of calcium.
One nice thing about this protein powder is that you're supporting sustainable farming by buying it.
The Organic Protein Company plants one tree for every pack sold, and also donates 25p to the animal welfare organisation Compassion in World Farming.
This whey protein is currently produced in Germany, so the carbon footprint isn't as low as it could be since it needs to be imported to the UK.
However, the company have a goal of moving production to the UK, and have designed the packaging to be minimal and use as much recycled material as possible.
2. PINK SUN Organic Whey Protein Concentrate Powder
PINK SUN's Organic Whey Protein Concentrate Powder is certified organic and comes from the milk of grass-fed and hormone-free cows.
It's undenatured, so the amino acids remain intact and are usable by the body.
This product is certified organic by the Soil Association and is made in Europe.
The protein content is 80% and there aren't any added ingredients such as sugar or other additives. It's gluten free, soy free and vegetarian.
This protein concentrate powder is available in either a 1 kg or 3 kg packet, with a suggested serving size of 25 g.
PINK SUN is a wholefoods brands based in Selby, North Yorkshire.
In addition to protein powder, they also produce a range of other certified organic foods and supplements.
3. Farmhouse Organics Grass Fed Organic Whey Protein Powder
Farmhouse Organic's organic protein powder comes from the milk of grass-fed cows in Germany and is free from soy, gluten, artificial sweeteners and GMOs.
The whey is undenatured, meaning that the milk used is filtered at lower temperatures, helping to retain its health benefits.
This protein powder comes in a 400 g packet, and the protein content is 80%.
A recommended serving size is 20 g, which will contain 16 g of protein.
This whey protein has a naturally creamy flavour thanks to the grass-fed organic milk used, and an added bonus is that it comes in sustainable biodegradable packaging.
4. The Proper Food Project Organic Whey Protein Powder
This organic whey protein powder from The Proper Food Project is a 100% pure whey protein product with no added nasties.
It comes from milk from 100% grass-fed cows, and is free from hormones, gluten and soy.
It's gently heated according to EU pasteurisation laws, so it's not cold-processed.
You can put this whey protein in your post-workout shake or just add it to your food to help meet your protein intake requirements. A 25 g serving contains 19 g of protein, 1.25 g of fats and 0.88 g of carbohydrates.
This protein mixes well and has a pleasant pure taste. If you find that regular whey protein makes you feel bloated, this could be a good alternative to try.
Like the Organic Protein Company's whey protein reviewed above, this one is produced in Germany, so the carbon footprint isn't as low as it could be.
However, The Proper Food Project only source their whey protein from sustainable farms. £1 from every purchase also goes to supporting education in Africa through Alma Mater Education.
5. Simple Origin Organic Whey Protein Powder
This protein powder is produced in the Netherlands using organic milk from grass-fed cows.
It has a protein content of 80% and is free from artificial flavourings, sweeteners and soy.
Simple Origin's Organic Whey Protein Powder has a nice creamy taste and comes in a 500 g bag with a free scoop included. One downside to this product is that it's relatively expensive, even compared to other organic protein powders.
Can You Get Organic Protein Isolate?
There don't seem to be any whey protein isolates on the market labelled as organic, but you can get grass-fed protein isolate such as the one below.
Pink Sun Whey Protein Isolate Powder
While this whey protein isolate from Pink Sun is a great option for those looking for a purer form of protein, it is not labelled as organic.
It is however a really good choice for people who want something more natural in a whey protein isolate.
Organic isolates are very hard to come by, but this comes quite close.
The low lactose and fat content in this powder mean you are getting a high protein product which is perfect for anyone with lactose intolerance.
The milk from which this product is derived is from grass-fed cows, the fittest and most naturally raised cows with no hormones or soy in sight!
With a 92% protein content, this undenatured whey protein powder is perfect for a post-gym shake, helping repair and build your muscles and strength.
Pink Sun have created an unflavoured product which is free from artificial sweeteners or added sugar and is also gluten free as well as veggie friendly.
Does Organic Whey Protein Have Added Benefits?
Since organic whey protein is typically more expensive than regular whey protein, it makes sense to ask the question, "Is organic whey protein worth it?"
Organic milk does offer some benefits over non-organic milk. As well as being better for the environment, the milk contains more omega-3 fatty acids, which have a range of health benefits.
However, just because organic milk is better for you than non-organic milk, this doesn't mean that whey protein derived from organic milk offers any extra health benefits.
During the process of isolating whey protein, almost all of the fat is removed, along with almost all of the omega-3 fatty acids and vitamins.
This means that the nutrient content of organic whey protein isn't noticeably different to regular whey protein.
To conclude, organic whey protein doesn't offer any real health benefits over regular whey protein.
However, you will be supporting organic farming, improving animal welfare and helping reduce the environmental impact of pesticide use.
What to Look for in Organic Whey Protein
Certified organic
How do you know if a product is really organic? Organic certifications from organisation such as the Soil Association will reassure you that the product you're buying really is organic.
Cold processed
Most commercial whey protein is heat-treated and acid-flushed, which reduces the nutrient content and protein bioavailability and makes them acidic.
The best whey protein is therefore raw or cold-processed.
However, due to pasteurisation laws, there aren't many cold-processed whey protein powders available for sale in the UK. One option is Pink Sun Everyday Whey Protein Concentrate.
Low levels of heavy metals
According to research by Consumer Reports, some whey protein products contain worryingly high levels of heavy metals such as lead, arsenic, mercury and cadmium.
These don't occur naturally in whey protein, but can enter the manufacturing process.
Since most companies that sell organic whey protein in the UK have high standards and source their products from countries with high regulations, this is unlikely to be an issue.
However, it's always nice to know that the manufacturer has had their products tested for heavy metals to check that levels are low.
Whey Protein Types Explained
There are so many different types of whey protein which are full of healthy amino acids, but there are a few terms which might make things a bit confusing when choosing the right whey protein product for you:
Grass-fed whey protein
This type of protein is made from the milk of cows that have only ever been fed with grass, which is the most natural and healthy way to raise cows.
This means whey from this milk is full of the best type of protein and some brain-enhancing amino acids, not to mention a whole bunch of health benefits for your body and performance.
Undenatured whey protein
This type of whey protein is easier to describe when you know what denatured whey protein is.
The structure of proteins in denatured whey have been broken down in some way, sometimes through heating or other external stresses meaning the amino acids cannot be used as efficiently in the body.
Undenatured whey protein is therefore a much more beneficial product to consume when building muscle and strength training.
The amino acids in undenatured whey protein remain intact and usable in the body as they have not been exposed to high temperatures or other factors which can denature the whey.
Whey protein isolate
This is the strongest and most pure form of whey protein, containing 90-95% protein. This type of whey protein contains little to no lactose, so would be a great choice for anyone who has a lactose intolerance.
Whey protein isolate also contains very little fat and since it's purer, it can cost more than a whey protein concentrate.
Whey protein concentrate
Many mainstream or supermarket brands of whey protein will be concentrate, which means that they contain less protein than whey protein isolate.
On average there will be between 25-89% protein, so these products are often a cheaper option.
There is often more lactose, fat and other minerals in a whey protein concentrate so it might not be the best option for those with lactose intolerance or those who are trying to build purer muscle faster.
Conclusion
If we had to pick just one of these products to recommend it would be The Organic Protein Company's Organic Whey Protein as it's 100% organic and comes from milk from grass-fed cows.
If you're looking for natural ways to get your daily protein intake, check out our guide to the healthiest peanut butters in the UK. Peanut butter is naturally high in protein and high in calories—great for bulking!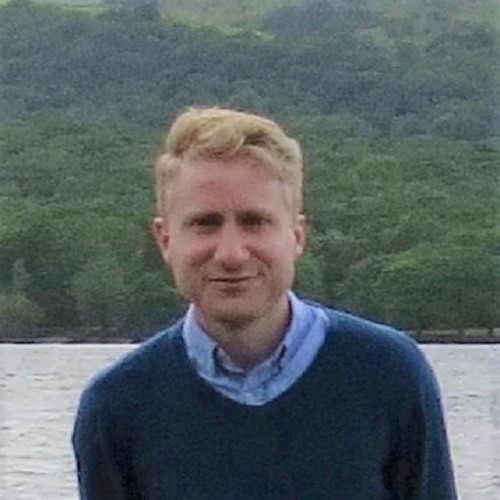 Laurence is the founder and editor of Naturaler. He's been working in the online world for over 5 years and is trying to live a more natural and eco-friendly lifestyle every day.