You'd think that toothpaste manufacturers would only use healthy and safe ingredients that would keep our teeth and gums looking and feeling healthy and strong.
That's what the adverts tell us, and that's what we expect. But that's not always the case.
The vast majority of market-leading toothpastes sold in the UK are packed full of potentially harmful chemicals.
These can trigger mouth ulcers and sore mouths, cause irritation and inflammation, damage the delicate hormone balance in our bodies, affect our gut health and according to some, even increase our risks of suffering from certain cancers.
Because our skin is much thinner in the mouth that in other parts of our bodies, once we brush our teeth with these products, these harmful chemicals are quickly absorbed in the bloodstream where they can go on to affect our health.
However, you can still have gorgeous, clean and healthy teeth without exposing yourself to these chemical nasties—just choose a natural toothpaste instead.
Keep reading to find out which ingredients you'd be better off avoiding, plus a list of our favourite natural and organic toothpastes in the UK.
Toxic Toothpaste Ingredients to Avoid
Here's a short list of the worrying ingredients that you can find in most supermarket-bought brands of toothpaste, and why you might like to avoid them.
Titanium Dioxide – This ingredient makes your toothpaste look white but doesn't actually make the toothpaste any more effective. According to some studies, it could even be carcinogenic.
Triclosan – Triclosan is a pesticide which provides antibacterial protection to toothpastes, handwashes and even those hand gels you find in hospitals. However, it can be extremely drying, contribute to bacterial resistance and trigger endocrine disruption.
Sodium Lauryl Sulphate – SLS is a surfactant and detergent used in all kinds of cosmetics including shampoo, conditioner, shower gel and toothpaste which helps produce foam. However, it can cause skin irritation and organ toxicity.
Fluoride – Fluoride is a chemical added to toothpastes to help prevent cavities from forming. But there are two problems. 1) It can cause toxicity and harm tooth development in young children. 2) There's often not even enough of the stuff in toothpaste to make a positive difference to the health of your teeth.
Artificial colouring – Regular toothpastes are sometimes packed full of artificial colours which just make your toothpaste look pretty. The trouble is, this can affect ADHD and contribute to hyperactivity in kids.
Abrasive ingredients – Manufacturers include abrasive ingredients with most mainstream toothpastes in order to help scrub your teeth. However, most are too rough and can cause enamel and dentin to be stripped away, leaving your teeth more vulnerable to damage.
Parabens – These are chemical preservatives which could disrupt your endocrine system and increase the risk of certain cancers.
Propylene Glycol – Another surfactant, propylene glycol can irritate the delicate skin in the mouth and cause further irritation to the skin, eyes, lungs and mucus membranes.
Saccharin – Also known as sodium saccharin this is an artificial sweetener which was once linked to cancer, but several studies have now disproved this link.
Carrageenan – Used to thicken toothpaste, this Irish moss can cause intestinal problems like inflammation and ulcers.
Aspartame – This renowned artificial sweetener can cause headaches, dizziness and memory loss.
Diethanolamine (DEA)- This foaming agent is another endocrine disruptor which can cause toxicity in the organs of the body.
We're sure you'll agree that it's probably time to switch to a natural, organic toothpaste instead.
Here are our top five natural and organic toothpastes (that you can buy in the UK) that are free from these nasty ingredients and will keep your smile looking and feeling healthy and fresh.
Best Natural & Organic Toothpastes in the UK
1. Green People Fennel & Propolis Toothpaste
If you're looking for a gentle natural toothpaste that won't irritate your teeth and gums or give you those uncomfortable mouth ulcers or eczema, give this wonderfully-scented fennel and propolis toothpaste from the Green People a try.
Featuring naturally antibacterial and mouth-friendly ingredients such as clove, fennel, myrrh and propolis, you know that your teeth and gums will be in tip-top condition after you use this.
We love the fact that it's fairly traded, cruelty-free, homeopathy-friendly and suitable for the whole family to use.
Like other products from the Green People, this one is naturally free from fluoride, SLS, SLES, methylisothiazolinone (MI), methylchloroisothiazolinone (MCI), parabens, lanolin, phthalates, propylene glycol, alcohol (ethyl alcohol, ethanol), harsh foaming agents, irritating emulsifiers, synthetic fragrance, PABA-sunscreen, gluten, colourants, petrochemicals, urea, DEA, TEA or PEGs.
2. Himalaya Botanique Complete Care Simply Spearmint Toothpaste
This fluoride-free, SLS-free, gluten-free, carrageenan-free toothpaste is perfect for those of us who want to switch to using a natural toothpaste but aren't too sure which one to choose.
Combining peppermint, spearmint and whitening plus mint varieties, it comes pretty close to your regular toothpaste without harming your health or the environment and has a texture that isn't too watery or too thick. Amazing!
Because it doesn't contain any of those toothpaste nasties such as fluoride or SLS, it's the perfect way to help you mouth feel clean and fresh whilst also keeping bleeding gums, tooth decay, oral dermatitis and eczema at bay.
The addition of neem and pomegranate allows this natural toothpaste to gently remove plaque and stains, prevent bad breath, keep tooth decay at bay and help your gums stay wonderfully healthy.
Coming in fully recyclable packaging, this gets full eco-friendly brownie points. Well done Himalaya Botanique!
3. Jason Natural Cosmetics Powersmile Toothpaste
The Californian natural cosmetic company, Jason, have been around since way back in 1959 and continue to make fantastic products that help you keep looking and feeling beautiful without sacrificing your health. Like this toothpaste, for example.
It's free from SLS, preservatives, artificial colours, artificial sweeteners, saccharin and propylene glycol to help give you healthier teeth and gums naturally. On the downside, it does contain fluoride, so choose another natural toothpaste on this list if you'd prefer to avoid the stuff.
Instead, it uses a blend of bamboo powder, calcium carbonate, sodium bicarbonate, silica, natural grapefruit seed, perilla and peppermint oil to help whiten your teeth, bring a smile back to your face, remove tartar and give you fresher smelling breath all day long.
However, it does have a slightly different texture to regular toothpaste, so it might be best avoided if you're just making the switch to toxin-free toothpaste.
4. Georganics Natural Toothpaste – Activated Charcoal
Did you know that you can improve the condition of your teeth and potentially even help heal cavities by using a toothpaste which contains activated charcoal?
This UK-made natural toothpaste promises to do exactly that!
Created using a re-mineralising blend of activated charcoal, organic coconut oil, natural minerals and organic English peppermint oil, it will help clean and whiten your teeth without using harsh chemicals and give you a smile you can be proud of.
Be aware that it is a natural toothpaste which is quite different to others you'll try- it's dark in colour, it doesn't foam like other toothpastes and it does have a uniquely sweet liquorice-like flavour which isn't to everyone's taste.
Having said that, if you're looking to re-mineralise your teeth and stick to a zero-waste lifestyle, this could be your perfect choice.
Vegan and cruelty-free, it's packaged in a glass jar with a wooden spatula which is 100% reusable and recyclable.
Even the seal is 100% biodegradable too.
5. Kingfisher Baking Soda Toothpaste
The Kingfisher range of natural toothpastes have been around for a long time, and they're the very first in the UK to be approved by the British Dental Health Foundation.
Fluoride-free, vegan-friendly, preservative-free and free from artificial colourings, whiteners, flavourings and sweeteners, you'll know that you're doing your teeth, gums and overall health a favour with this amazing toothpaste.
Although the toothpaste is suitable for the whole family, it doesn't foam as much as mainstream toothpaste so it can take a little getting used to. Overall, it's a fantastic product that helps keep you healthy without breaking the budget.
Conclusion
Next time you run out of toothpaste, why not do your teeth a favour and treat yourself to one of these natural, organic toothpastes instead? If we had to pick just one to recommend it would be Green People Fennel & Propolis Toothpaste as it's free from all of the dodgy chemicals you'll find in big-brand toothpastes, including SLS, parabens, phthalates and artificial fragrances and colourants.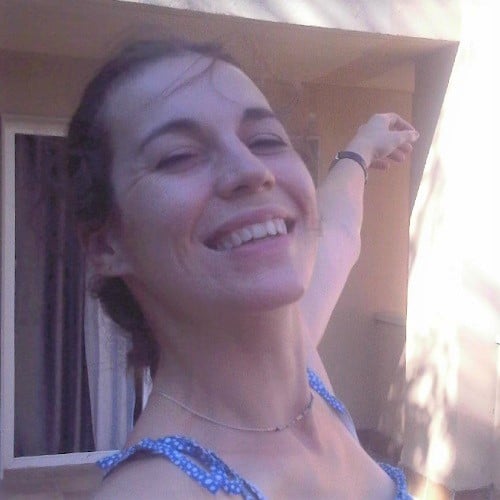 Charlotte Witts is a writer and entrepreneur who wants to show you how easy it is to live a more conscious, zero-waste lifestyle. A confirmed yoga-addict, trail runner and ocean-lover, she currently lives in the Azores where she enjoys the simple pleasures in life.