In the last few years many of us have been looking to adopt a more eco-friendly lifestyle.
For many people this starts with the food we eat, but as we're becoming more aware of what we're putting into our bodies we're also becoming more conscious of what we put on our bodies.
We all like to look our best, and many of us enjoy wearing makeup on a daily basis. However, the cosmetics we use can easily penetrate our skin, meaning chemicals such as parabens and artificial fragrances can enter our bodies.
Natural makeup is free of these artificial chemicals, toxins and harmful compounds that can potentially cause health problems.
Why Choose Natural Makeup?
There are many benefits to using natural makeup.
Those of us with more sensitive skin are more likely to have a reaction to the harsh chemicals and artificial ingredients found in conventionally produced cosmetics.
Natural makeup works in harmony with your skin rather than fighting against it, and often contains nourishing ingredients such as nutrient-rich oils which can benefit skin with long-term use.
Natural makeup is also a much better choice after any facial treatment or cosmetic procedure, as the soothing ingredients are less likely to cause irritation.
If you care about the environment as well as your body, natural makeup is an excellent choice. Natural makeup brands typically use recycled packaging and manufacturing processes that are less polluting, and also use ingredients that are cruelty-free and ethically-sourced.
Because natural makeup is becoming increasingly popular it's now much easier to get hold of, the quality is better and it's also more affordable than ever. So if you love makeup but want to make the switch to natural products, check out our list of the best natural makeup brands in the UK…
Best Natural Makeup Brands in the UK
1. bareMinerals
bareMinerals is perhaps the best-known brand in our list and one of the pioneers of natural cosmetics.
Their products are endorsed by film stars and models, and you'll find bareMineral products in high street stores such as Boots or John Lewis, as well as online.
The company was launched in 1995 by Leslie Blodgett, with the aim to create natural makeup to enhance skin without causing irritation or blemishes.
The first products made by the company were all sold as loose mineral-powder, to avoid using chemical fillers and binders.
In 1997, home shopping network QVC began selling the products and the popularity of the brand grew.
The brand is perhaps most well-known for the bareMinerals Mineral Veil and bareMinerals Original Foundation, which both have a natural finish and ability to hide spots and blemishes.
The brand now produces a wide range of cosmetics and makeup brushes, all 100% free of chemical sunscreens, phthalates, parabens, and palm oils and never tested on animals.
Featured Product: Original SPF15 Foundation
bareMinerals Original SPF15 Foundation is the pioneering makeup product that started the mineral makeup revolution.
Bare Escentuals CEO, Leslie Blodgett, launched bareMinerals cosmetics in 1995, in an attempt to produce a more natural makeup that was less likely to irritate sensitive skin.
Made from a 100% vegan formula containing only 5 mineral ingredients, it doesn't clog pores or cause breakouts, and helps to encourage healthier skin over time.
Mineral sunscreens give chemical-free protection from the damaging effects of the sun with SPF 15.
The real beauty of this product is that you can build up as little or as much coverage as you like, from a sheer 'hardly-there' natural look, to full flawless coverage.
However much you prefer to use, the product still feels breathable and leaves your skin with a natural luminous finish. T
here are 30 different shades available, so it's easy to find a true match to your skin tone.
The best way to apply and build coverage with bareMinerals Original SPF15 Foundation is by the "Swirl, Tap, Buff " technique using a large powder foundation brush.
2. Benecos
Benecos natural beauty was created by Silke and Stephan Becker with the aim to produce natural make-up and skincare products that meet the demands of today's consumer.
None of Benecos's natural beauty products contain paraffin, parabens, silicones or synthetic ingredients.
This brand focuses on trendy and inexpensive natural makeup products which are never tested on animals, with a focus on introducing modern colour trends.
The Benecos range is BDIH certified (a natural cosmetics certification) except for the happy nails nail polish range (their nail polish formula is now free from 8 harmful chemicals). Over 72% of their products are vegan.
Benecos cosmetics are sold at independent health shops and pharmacies throughout the UK, and a full list of stockists is available on the Benecos website (www.benecos.uk).
Featured Product: Natural Quattro Eye Shadow
If you enjoy wearing makeup, you probably already own plenty of eyeshadow palettes, and there are countless eyeshadow colours and finishes available to buy in high street stores or online.
But for some people, the chemicals contained in eyeshadows can cause irritation and discomfort.
Benecos Natural Quattro Eye Shadows are perfect if you're looking for a more natural (and cruelty-free) alternative that will still enable you to create the eye makeup looks that you love.
Benecos natural beauty products don't contain paraffin, parabens, silicones or synthetic ingredients.
Each palette contains four eyeshadows in a combination of matte and shimmer shades:
The Beautiful Eyes palette has two neutral brown shades (perfect for enhancing blue eyes) and two purple shades (great for green eyes).
The Coffee and Cream palette has four cream/brown shades perfect for creating an everyday look.
You can create a dramatic 'smoky eye' look with the sultry greys and blacks in the Smokey Eye palette.
The True Blue palette has two pretty blues (great for making brown eyes 'pop'), a neutral cream shade and a charcoal colour (also great to use as eyeliner applied with a fine brush).
In the past, natural makeup didn't apply or last as well as traditional products, but the pigmentation and blend-ability of these eyeshadows is excellent, and the colour won't sink into fine lines either.
For extra staying power, you could try using a natural, chemical-free eye shadow primer before applying your eyeshadow.
3. Green People
Charlotte Vøhtz of Green People began to create truly organic skincare products when her young daughter was battling multiple skin allergies.
Green People was founded in 1997, and the company promises to never use aggressive ingredients or synthetic chemicals such as sodium lauryl sulphate (SLS), parabens, phthalates, petrochemicals, alcohol (ethanol) or synthetic fragrances or colourants, and to never test on animals.
Green people now produce natural and certified organic mineral make-up made from natural minerals (crushed rock crystals).
Their pressed mineral powder is ideal for sensitive skin and those prone to acne, eczema, psoriasis or rosacea.
Other natural cosmetics made by Green People include mineral powder blush, mineral eye shadows and lip crayons.
Green People products are available from Waitrose, Ocado, Whole Foods, Planet Organic, Revital and online at www.greenpeople.co.uk.
Featured Product: Pressed Powder SPF15
Pressed powder can help to reduce excess shine or add a perfect finish to your skin after applying foundation, but many pressed powders can contain harsh chemicals and parabens.
Green People Pressed Powder is made from organic, natural ingredients, and doesn't contain harsh chemicals, parabens or synthetic ingredients.
It's great at covering blemishes, fine lines and wrinkles, and contains a broad-spectrum SPF15 to protect from the sun's damaging effects.
If you want to achieve full coverage using just powder, apply with a Kabuki Brush by swirling the brush around the pressed powder (once for light coverage or twice for fuller coverage), remembering to remove the excess powder by tapping the brush before applying to your face.
The powder can also be used as a concealer by using a smaller makeup brush to cover imperfections. The honey shades are ideal for skin with pink undertones (skin which tends to burn and blush easily).
If your skin has warmer yellow undertones (skin which typically tans more easily), try one of the two caramel shades.
4. Odylique
Odylique is a family-run company that have been making organic skincare products by hand in Suffolk, England since 1984.
The company was founded by Margaret Weeds who wanted to find a solution for her family's eczema-prone skin.
The company was originally called Essential Care, which has been renamed to Odylique (meaning 'power of nature').
Odylique were one of the first companies to gain the Soil Association Organic Certification and all products are free from synthetic chemicals.
All products are tested on a panel of human volunteers who have sensitive skin, and the company never tests on animals.
The company also uses responsible packaging and Fairtrade ingredients wherever possible.
Products include mineral eyeshadows, eyeliners, mascara and lipsticks, and you can watch makeup tutorials using their natural cosmetics on their website (www.odylique.co.uk).
Odylique recently topped Ethical Consumer Magazine's rankings as the best organic makeup range.
You can buy their products online from their own website and from other online shopping sites including Amazon.
Featured Product: Organic Mineral Lipstick
Lipstick is the most popular cosmetic product used by women around the world, but many lipsticks contain potentially harmful chemicals and parabens.
Worse still, the chemicals in lipstick can be easily absorbed through your lips or enter your mouth.
Odylique's lipsticks were the first natural lipsticks certified to Soil Association and Fairtrade standards (100% natural and 86% organic) and are free from toxic chemicals and synthetic dyes.
These lipsticks contain organic plant oils and butters to nourish and protect lips, and the recyclable lipstick case means they're great for the environment too.
There are ten shades available on the website, ranging from the subtle shimmering pink of Rose Parfait, to dark berry shades, vibrant reds and everyday browns.
If you prefer a more defined look, try pairing your lipstick with the two organic lip liners also available on the Odylique website.
5. Lily Lolo
Lily Lolo is a British natural mineral makeup brand, founded in 2005 by Vikki Khan, and named after her two sisters Lisa (Lily) and Lorraine (Lolo).
Lily Lolo's first product was a natural mineral foundation, which has gone on to reach cult status in the natural beauty scene.
Since then, the company has launched a complete range of products and accessories for ethically-conscious, natural beauty lovers across the globe.
The company only uses natural, nourishing ingredients in their products, to help get flawless results without resorting to synthetic ingredients.
The brand is entirely cruelty-free, and dedicated to remaining free from chemicals, parabens, perfumes or dyes. 90% of Lily Lolo products are vegan-friendly.
You can find Lily Lolo in beauty stores and salons across the world, and also online at www.lilylolo.co.uk.
Featured Product: Pressed Blush

Blush is perfect for creating a healthy, youthful glow, and Lily Lolo's Pressed Blush can help you achieve a beautifully flushed look without parabens, fragrance or talc.
Choose from seven pretty shades (two with a sheen finish and five matte), all containing anti-ageing sea holly extract and moisturising jojoba oil. This blush also provides natural anti-bacterial protection, so it's ideal if your skin is prone to break-outs.
The smooth texture is highly pigmented, and can be built up gradually in light layers, so you can begin with a subtle look then build to a more dramatic finish if you prefer. You could also try using the lighter shades for highlighting or use the darker colours for contouring.
This blush is a great size to fit in a bag for travelling, and there's also a handy mirror on the inside lid for checking your makeup when you're out and about.
For some natural makeup recommendations, see these articles: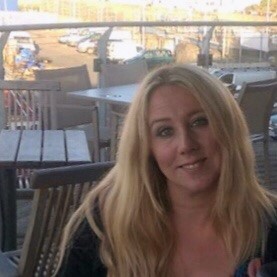 Clare began her career as a technical writer, but since having her boys has worked mostly from home writing content for various websites, including health and beauty and educational resource sites.