Hair oils can help make your hair shiner, healthier and more manageable.
Whether you're trying to control frizzy hair, deal with split ends or repair dry damaged hair, applying a hair oil can help.
Oils can also help protect your hair against the harmful effects of the sun and harsh shampoos by coating it with a protective layer.
When choosing a hair oil, it's best to opt for a natural product.
Many popular products contain small amounts of a natural oil such as argan oil combined with artificial and potentially harmful chemicals.
Artificial hair oil products often contain silicones such as cyclopentasiloxane and dimethicone, which give hair an artificially slick and smooth feel but can build up and dull hair in the long term.
Here are 5 of the best natural hair oils available in the UK.
Best Natural Hair Oils in the UK
1. Optima Organic Raw Virgin Coconut Oil
This product from Optima contains nothing but 100% pure organic raw virgin coconut oil.
It can be used for cooking as well as being applied to your skin and hair.
This coconut oil has a pleasant coconutty smell and is good at moisturising hair and tackling split ends. It's best not to use too much at once otherwise it will be difficult to wash out and leave your hair feeling greasy.
Optima Organic Raw Virgin Coconut Oil comes in a 500-ml jar. You can save money by buying more than one jar at once.
2. The Body Source 100% Pure and Organic Argan Oil
This 100% pure organic argan oil from The Body Source comes in a glass bottle with a dropper for easy application. It can help make your hair shinier, smoother and less frizzy.
You can comb a small amount of this argan oil into your hair after washing or use it as a leave-in conditioner.
Many argan oil conditioners contain potentially harmful artificial chemicals but with this product you know you're not putting anything on your hair except pure natural argan oil.
3. Cliganic Certified Organic Jojoba Oil
Like the argan oil reviewed above, this jojoba oil comes in a glass bottle with a pipette. This jojoba oil is organic, unrefined and cold-pressed. It hasn't been diluted and doesn't contain anything except natural jojoba oil.
You can use this oil on the ends of your hairs to moisturise them and reduce frizz. Like most of the oils mentioned here, you can also use it to moisturise your skin.
This oil is bottled in the USA using jojoba oil from several countries including Peru, Argentina, Israel and the USA.
4. Hallelujah Hair Oil
This 100% natural and organic product combines several oils into a single treatment for dry and damaged hair.
It contains: sunflower seed oil, sesame seed oil, coconut oil, olive oil, lemon peel oil, rosemary leaf oil, lavender oil and arnica montana (wolf's bane) extract.
You can apply a few drops of this oil to the mid-lengths and ends of your hair after washing and towel-drying it to tame frizz and soften your hair. It's a good choice for revitalising damaged hair and making it look and feel healthy again.
5. Sunny Isle Jamaican Black Castor Oil
Some people credit this castor oil with helping them regrow their hair or make their hair thicker, though there's no scientific evidence that castor oil can do this.
Like all hair oils, it can give your hair added moisture and help tackle dryness.
The smell of this castor oil isn't to everyone's taste and this oil doesn't suit everyone, but many people swear by it.
Choosing a Hair Oil
It can be confusing deciding which type of oil to try. There are lots of different oils available, many of which have only become known in the West recently.
The scientific data about how these oils work is limited, so it's difficult to say for sure which is best for each hair complaint.
Many of the claimed benefits of these oils are based on personal experiences rather than hard science, so it's always a good idea to take the claims of manufacturers with a pinch of salt and not expect miracles from any hair product.
In general, oils will work to moisturise the hair and help reduce frizziness.
However, they have their limitations and can't cure all of your hair woes. Oils can make dandruff worse as they can clog pores. There's also no evidence that hair oils can help regrow hair.
Argan oil and coconut oil are two of the most popular hair oils, so they could be a good place to start if you're unsure.
Here's an overview of the potential benefits of different hair oils.
Argan oil
Argan oil originates in Morocco where it has been used for centuries to help improve the look and feel of both skin and hair. It contains vitamin E, carotenes, phenols. Some of the potential benefits of argan oil include:
Moisturising hair
Helping prevent and reduce dandruff
Treating split ends
Reducing frizz
Making hair more manageable
Camellia oil
Camellia oil is traditionally used in Japanese cooking but also has cosmetic uses. It can help tackle dryness and frizziness and restore moisture to the hair.
Castor oil
Castor oil comes from the seeds of the castor plant. It has antibacterial and antifungal properties and has been associated with hair growth, though there's no real evidence for this. Like most hair oils, castor oil can help moisturize dry hair and reduce frizz.
Coconut oil
Coconut oil has a huge range of uses from cooking to cosmetics.
It works well as a deep conditioner, helping to moisturise the scalp and repair split ends. You can also apply small amounts of coconut oil to a comb and use it to detangle your hair.
Jojoba oil
Jojoba oil comes from the jojoba plant which is native to the desert regions of the USA/Mexico border.
Its works well as a moisturiser and helps strengthen hair (source).
Kukui oil
Kukui is the Hawaain name for the candlenut tree, which grows in South-East Asia and Polynesia.
The oil from kukui nuts can help moisturise hair and control frizz.
Pracaxi oil
This oil comes from the pracaxi tree, which grows in the Amazon rainforest in Brazil. It helps moisturise hair and also has antibacterial properties.
Sea buckthorn oil
Sea buckthorn grows in sandy coastal and semi-desert areas in Europe and Central Asia. Oil is extracted from the pulp or the seed of the plant's fruits. Like most hair oils, sea buckthorn oil works well as a moisturiser.
There are claims that it could help stimulate hair growth, but these aren't backed by any scientific research that we know of.
Sunflower oil
Hair oils don't need to have exotic names to be effective. Sunflower oil can moisturise hair and reduce frizziness. Sunflower oil is often combined with other oils rather than used on its own.
Can Hair Oils Make Hair Grow Faster?
There are a lot of claims made about hair oils stimulating hair growth, but very little research to back them up.
These claims are often based on the fact that hair oils can help reduce inflammation on the scalp, and inflammation has been linked to hair loss.
Based on this reasoning, it's possible that hair oils would slow hair loss, but there's no reason to believe they would stimulate new hair growth.
Conclusion
If we had to pick just one of these products to recommend it would be Optima Organic Raw Virgin Coconut Oil as it's versatile, completely natural and reasonably priced.
Coconut oil is one of the most popular hair oils for moisturising hair, protecting it and reducing frizz and split ends, so it's a good choice if you're not sure which oil to go for.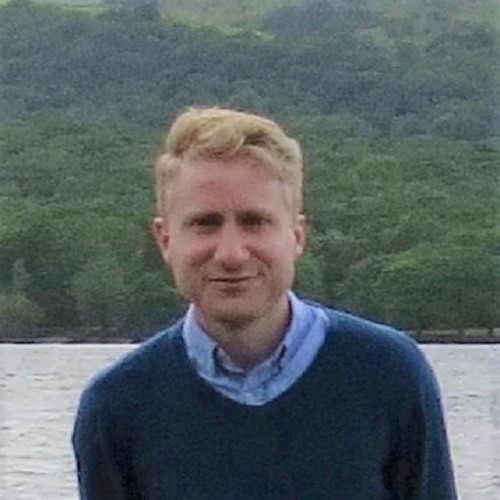 Laurence is the founder and editor of Naturaler. He's been working in the online world for over 5 years and is trying to live a more natural and eco-friendly lifestyle every day.