Having a beard is awesome! I love my beard, but I hate the way it feels when I have neglected it for a few days.
It feels scratchy and itchy and like I have been out in the woods for months rambling around and not taking care of my face hair!
If, like me, you have the same problem with your beard and you want to try some beard products that will help your beard feel like heaven on your face, the beard oils below are for you.
Best Natural Beard Oils in the UK
1. Hundred Beard Co. Forest Beard Oil
If you're a lumbersexual, this pine-scented beard oil from Hundred Beard Co. oil could be the one for you. It contains three essential oils (pine, cedar and eucalyptus) that will whisk anyone away into the woods when they have a whiff of your beard.
Of course, you don't need to swing an axe all day to appreciate the smell of this beard oil, it smells great and does some amazing stuff for your beard and your skin.
Not only does this beard oil smell great, it protects you from itchy beard and beard dandruff too.
Beard itch can be a pain for us beard owners, but this beard oil keeps it at bay and makes your beard look great at the same time!
A little bit of this beard oil goes a long way, so use it sparingly and enjoy being itch and dandruff free and smelling good!
2. Prophet and Tools Beard Oil
Prophet and Tools beard oil protects, restores and brings your beard back to life after months of neglect. If this is your first venture into beard oils, this is probably your best bet on this list.
Many of us beard owners leave it a little too late to start using beard oils, and so our beards need a lot of work to get them looking great. This formula from Prophet and Tools is designed for that exact situation.
If you've left your beard to grow out of control and needed to spruce it up, use this!
This beard oil works great and you'll see the difference after just one rub down with it.
You don't need too much oil to see the difference. You even get a beard comb with oil to make sure that your beard is ready for the pampering of its life.
If you want to start taking your beard ownership seriously, this is the perfect oil and toolkit to get started! You'll have the best beard in town after a few uses!
3. Seven Potions Beard Oil
Seven Potions offers the best beard oil for the vegan beardy man. If you don't like putting meat and dairy into your face hole, you certainly won't appreciate putting the stuff on the hair around it!
Well, Seven Potion's beard oil is 100% natural and made from ingredients that any vegan would be happy to use. It's a blend of almond oil, jojoba oil, sandalwood, cedar and more.
All of the essential oils in this beard oil come together to create an oil that makes your beard and skin feel silky smooth. Plus, it smells lovely as well.
Whether you are vegan or not, this beard oil is truly one of the best available at the moment.
It smells greats and makes your beard look awesome; the fact that's is completely vegan is just a bonus really!
4. Percy Nobleman Beard Conditioning Oil
This beard oil from Percy Nobleman conditions and softens any type of facial hair. Whether you're a beard owner or a moustache man, this oil can keep your facial fur in tip-top condition.
It took two years for Percy Nobleman to develop this beard oil.
They wanted to create a bread oil that was completely natural, smelled amazing and kept beards in the best condition possible. It is fair to say that they nailed it with this beard oil!
This oil has a fragrance of musky vanilla, which may not sound like your cup of tea, but give it a go. It is actually a great smell, and you get a lot of compliments about it.
This may be one of the more expensive beard oils on this list, but one bottle lasts about four months, and it works brilliantly.
Keep your beard tame and smelling great with this amazing beard oil, you'll thank yourself for buying this one.
5. Ucradle Beard Oil
This is the beard oil for you if you don't want any scent on your face. If you prefer your face to be fragrance-free, then this unscented beard oil should be right up your alley.
This oil is also totally natural, just like all the others on this list, but Ucradle has worked hard to ensure that the oils they use do not have a scent.
They have also worked hard to develop this beard oil to be perfect for the itchy times. During the itchy times of beard ownership, it can feel that your beard hates you, but with this oil, it will feel like your best friend again.
You'll love this beard oil if you like your beard to look and feel great and you're looking for a beard oil that manages all this for you, but you want to control the scent coming off your face!
Why Use Natural Beard Oils?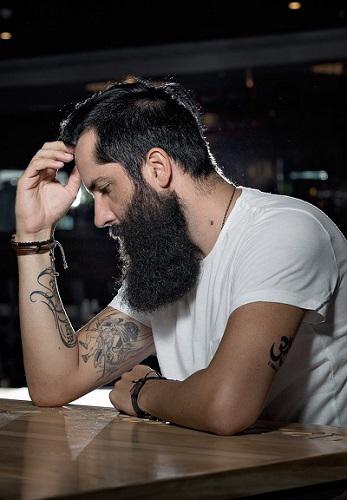 The beard oils mentioned here are all completely natural. It's best to use all-natural products where possible for your beard unnatural beard products can make your beard as greasy as a fry-up.
The beard oils in this article will leave your beard feeling as soft as a baby's beard would if they had one, and help you through the scratchy periods of beard ownership. Another great reason to use natural products on your beard is that they only contain healthy and natural stuff.
There are no harsh synthetic or petroleum products that can seep into our skin and cause long-term damage.
The stuff some companies use in their beard oils is extremely scary, and so it's best to steer clear of any of this stuff whenever possible!
We know that beard ownership is a big commitment, and you need to make sure that every product you use on your beard is good for the beard, for you and your long-term health.
These beard oils will help you be a responsible beard owner and make you feel great every day.
Chemicals to Avoid in Beard Products
A lot of beard products are marketed contain some natural ingredients such as essential oils, but these are combined with potentially harmful artificial chemicals.
Here's an overview of the chemicals to avoid when buying beard products:
Sodium Laureth Sulfate (SLS) – SLS is a surfactant that helps give beard shampoos and conditioners their lather. SLS can be irritating to the skin and can strip away natural oils from the beard.
Sulphates – SLS is a particular type of sulphate. Other sulphates can also irritate the skin.
Artificial fragrances – If a beard product lists 'fragrance' on the label but doesn't say what ingredients the fragrance uses, it could be hiding dangerous chemicals that could contribute to a range of health problems.
Phthalates – Phthalates are found in a huge number of everyday products and while they're probably safe in small quantities, the amount we're exposed to adds up. Animal studies suggest that phthalates can negatively affect the kidneys, liver, lungs and reproductive system
It should be noted that even if a beard oil contains 100% natural ingredients, this doesn't guarantee that it won't cause an adverse reaction, as some people react badly to certain natural ingredients.
What's in Natural Beard Oils?
The following natural oils are frequently used in beard oil products:
Aloe vera oil – May help reduce skin itchiness
Apricot oil – Has anti-inflammatory effects
Cameline oil – Acts as a moisturiser
Chamomile oil – Helps soften beard hair
Coconut oil – Helps soften beard hair
Grapeseed oil – Helps reduce itching
Jojoba oil – Acts as a moisturiser
Rosehip oil – Stimulates hair roots
Sunflower seed oil – Acts as a moisturiser
Sweet almond oil – Strengthens beard hair
Tea seed (camellia) oil – Strengthens and conditions beard hair
Vitamin E oil – Acts as a moisturiser
Do Beard Oils Speed Up Beard Growth?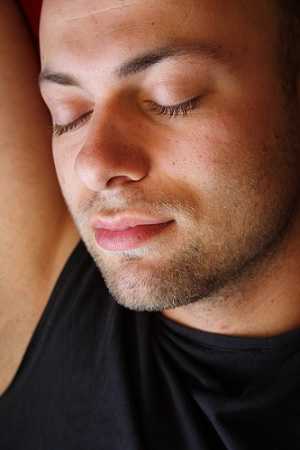 Many beard oils claim to speed up beard growth, but is this actually possible?
It's very tempting for beard oil manufacturers to imply that their products will help you grow a thick beard quickly, but unfortunately there doesn't seem to be any scientific data to support these claims.
Improving your diet and lifestyle is probably more likely to speed up beard growth and make your beard thicker than applying beard oil.
Beard growth is influenced by testosterone levels, which can be raised naturally by strength training, getting enough sleep, reducing stress and making other positive lifestyle changes (see this guide).
Some beard oils contain biotin, which is a B vitamin that can improve keratin infrastructure when ingested, but there's no evidence that applying it on your beard would have similar effects to consuming it as part of your diet.
Problems Caused by Beard Oils
Everyone's beard is different, and unfortunately beard oils can sometimes make your beard feel worse.
You may have to try a few different oils to find one that works for you. Here are a few common problems people experience with beard oils:
Too oily – Sometimes the oil fails to get absorbed and just stays on the surface, leaving a residue on your hands when you touch your beard. This can feel unpleasant and make your beard look greasy rather than soft and shiny. Make sure you only use a small amount of oil at first to avoid making your beard too oily.
Itchiness – Some beard oils reduce itchiness, but others can cause it.
Strong smell – Some beard oils smell too strong or have an unpleasant smell. This is somewhat subjective—an oil that you think smells horrible might smell nice to someone else!
Cruelty-Free Beard Oils
Most beard oils are vegan, but this doesn't mean they are cruelty free.
A vegan beard oil could be free from animal-derived ingredients but still tested on animals.
Here are some cruelty-free brands available in the UK:
Bulldog
Freddie's Men's Grooming
ManCave
Mo Bro's
Noble Skincare
Riley Tate
Seven Potions
Conclusion
Well, that is all of the best beard oils available in the UK right now. We hope you and your beard find this list helpful. If we had to pick just one to recommend it would be Hundred Beard Co. Forest Beard Oil as it smells great and helps prevent itchiness.