Matcha tea is one of the latest health trends taking the western world by storm.
This powdered Japanese tea is rich in antioxidants and can be drunk as tea or used in lattes, milkshakes and smoothies.
What Is Matcha Tea?
Matcha tea is made from green tea leaves that have been ground into a powder.
It's made from the same camellia sinensis plant as regular green tea but the growing, production and preparation methods are different.
One way in which matcha tea is different to regular green tea is that the tea bushes are covered for about 20 days before harvesting to block out sunlight.
This slows the tea bushes' growth and promotes the production of amino acids, which gives matcha its distinct flavour. The tea buds are hand-picked, dried and then ground slowly.
Since the tea leaves are ground up into a fine powder, you consume the whole of the leaf when you drink it.
This means you'll consume more antioxidants than you would with regular green tea.
Best Matcha Tea in the UK
1. NaturaleBio Organic Matcha Tea Powder
This premium grade organic matcha tea is produced in Japan and sold by the Italian brand NaturalBio. It comes in a 100 g packet and offers better value for money than some of the alternatives.
This tea is free from pesticides and comes from Uji, near Kytoto.
According to the answer to a question on the Amazon listing, the tea is grown over 700 km (around 430 miles) from the Kagoshima nuclear power plant and is tested for radiation.
One nice touch is that when you order this tea, you get a PDF booklet with information about matcha and some recipes.
This tea seems to be high quality quality and offers good value for money. NaturaleBio also sells this ceremonial grade organic matcha which is of a higher quality.
2. OMGTea Organic Matcha AAA+
This tea by OMGTea is probably the most premium grade of Matcha on our list. Not only is it made with leaves from the first harvest, but different plants and tea fields are combined by the tea master to create this grade.
This matcha has a very bright and vibrant green colour. It has a fine, smooth texture and a sweet taste. It is also said to be rich in umami, the taste which literally translates to "essence of deliciousness".
Due to its high grade, this tea is quite expensive compared to the other products reviewed in this article. However, we are quite certain that it is worth it.
If you want to try something less expensive by OMGTeas, we also recommend their AAA grade tea.
3. Clearspring's Organic Japanese Matcha Green Tea Powder – Ceremonial Grade

Clearspring is a family-run business committed to making organic food accessible to all. They especially focus on Japanese specialities.
The green tea leaves are grown in near perfect conditions, in the hills around Kyoto by the 3rd generation producers of matcha and green tea from the Nagata family.
An ancient organic method called natural farming is used which results in lower yields by the plants. However, they have far less mould and blight. Moreover, these plants remain productive for up to 40 years!
This ceremonial grade matcha tea has a vibrant green colour and is quite foamy. It comes in a 30g pack.
4. The Tea Makers of London's No.58 Ceremonial Grade Matcha Powder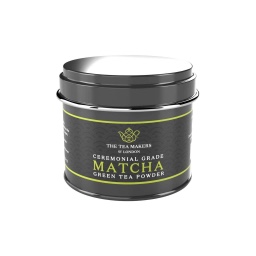 The Tea Makers of London is a family-owned business passionate about supplying quality teas from all over the world into the UK. The founder himself is an ex-tea planter.
This ceremonial grade matcha tea is smooth. It has a deep flavour which is a bit sweet instead of bitter.
The leaves are grown in the tea-growing district of Ise Bay, Japan in the Mie Prefecture, facing the Philippine Sea. This matcha has also won the Great Taste 2021 award.
It comes in a 40g pack and The Tea Makers offer free delivery on orders above £25.
The Tea Makers also sell this organic premium matcha powder and this organic ceremonial grade matcha powder.
5. Matcha Organic Japanese Ceremonial Grade by the Teaologist

This award-winning matcha tea by Teaologist is grown in a family-owned plantation in Uji, Japan in accordance with the strict organic regulations required by the Japanese Agricultural Standard (JAS). It is guaranteed to be free from lead and radiation.
Teaologist is a wellness brand that aims to supply high-quality organic matcha green tea.
The matcha powder is vibrant green, sweet in its aroma and has a smooth feeling. It is not bitter but has an earthy flavour.
Teaologist is quite confident about their matcha tea, so much so that they offer a '60 day love it or your money back' offer.
6. Mighty Matcha Organic Ceremonial Grade Matcha Green Tea Powder
Mighty Matcha is one of the most popular matcha tea brands in the UK at the moment.
This organic matcha powder comes in a 30 g tin that contains around 30 servings and can be bought in bulk to save money. However, you can't buy a big tin of it so as to save on packaging—it only comes in 30 g tins.
Some of the best things about Mighty Matcha are that it's organic and has been tested to confirm it is heavy metal and pesticide-free.
It comes from organic tea bushes grown in the Zhejiang and Jiangxi provinces in China and won a Great Taste Awards Gold Star award in 2012.
According to the producers, this matcha powder is ceremonial grade, which means it uses only the highest quality tea leaves.
This tea is quite sweet and not bitter, unlike some other matcha teas, as long as you use water at the right temperature (70-80 °C).
However, it's not the cheapest matcha tea out there, and some think it is overpriced.
7. Matcha Green Tea Powder by PureChimp
This matcha tea powder is from the British brand PureChimp but is made in Japan. It comes in a 50 g glass jar that contains around 30 servings.
The glass jar can be easily recycled and doesn't contain BPA or other harmful chemicals, unlike plastic tubs.
According to PureChimp, this tea is ceremonial grade. It has a smooth taste and isn't bitter.
It's suitable for making matcha lattes and adding to smoothies and dissolves well in cold drinks.
This matcha tea isn't organic, but you can still feel good about buying it as PureChimp give 5% of their profits to charity.
8. Kineta Finest Organic Matcha Green Tea
Kineta's matcha tea is ceremonial grade and comes from the Kyoto region of Japan.
It's certified organic by the Soil Association and the Japanese Agricultural Standard (JAS).
This product comes in a 30 g tin which contains about 30 servings. It's one of the most expensive matcha teas on the market, but it has a smooth taste and seems very high quality.
It's not bitter, unlike some of the alternatives, so it could be worth the higher price.
Potential Health Benefits of Matcha Tea
There are lots of ways in which matcha tea could be good for your health. Here are three:
High in antioxidants – The main health benefit of matcha tea is that it's very high in antioxidants, in particular a type of antioxidant called catechins. Matcha tea contains more antioxidants than regular green tea.
This study found that matcha tea contained 137 times more of a particular catechin called epigallocatechin gallate than a low-quality green tea, (higher quality green teas fared better, but matcha tea still contained 3 times as much epigallocatechin gallate).
Antioxidants can be good for your heart health and could reduce the risk of developing certain forms of cancer, so it's important to include them in your diet.
Contains theanine – Theanine is a type of amino acid that only exists in tea and one species of mushroom, so matcha tea is one of the few ways to get it in your diet. Theanine has several possible health benefits including potentially reducing stress and anxiety and improving mood. This article from VeryWellFit explores theanine's benefits in more detail.
Could help protect the liver – Several studies suggest that drinking matcha could help protect the liver from damage. This study on rats found that matcha helped protect the liver and kidneys, while this meta-analysis found those who drank green tea were less likely to develop liver disease.
However, bear in mind that matcha contains a high amount of caffeine, so it should be drunk in moderation.
How to Tell a Good Quality Matcha
There are a number of ways in which you can tell if a matcha is of good quality or not.
Some of these ways require having bought the matcha already and smelling/tasting the quality.
However, some of these points can be kept in mind when sampling matcha at a friends house or at a cafe.
Besides product reviews, there is one important factor to bear in mind upfront when browsing matcha options:
1. Origin
Matcha tea is renowned to have its true origins in Japan. The Japanese took the Chinese idea of grinding tea leaves and drinking them and elevated it to a whole other level.
The origin of your matcha is extremely important. We recommend Japanese matcha, and going one step further than that, tea that originates from either Kyoto, Japan or Nishio, Japan.
All other characteristics will need to be tested out through experience alone.
2. Colour
The colour of your matcha will be an immediate indicator. Since the Japanese perfect their matcha through the shading of the leaves during harvest, the brighter the colour of the matcha: the better the quality.
This is because the shading process increases the chlorophyll production within the leaves, which means the tea can absorb more light from the sun and hence; produce a brighter shade of green.
If the matcha is an unbelievable shade of green, you are likely onto a winner.
However, there are other ways to tell the superior quality of the matcha. There is always the possibility a company may have 'cheated' by artificially enhancing the colour.
The following indicators will further confirm the quality.
3. Texture or Feel
The texture of the matcha is a sure indicator of the quality. Obviously, this is most likely possible once the matcha has been bought, but it is interesting to do.
Simply take a pinch of the matcha powder, and note the 'feel' of it between your fingers.
Superior quality has the feel of powder eyeshadow. It is smooth, and so fine it can be smeared across a white tissue, without any gaps in the line appearing.
4. Smell
Smell is an invitation to taste. Smell is so important to us that we deem a food or substance 'good' or 'bad', purely on smell alone.
The smell of the matcha is therefore crucial.
The smell of superior quality matcha will be strong, yet fresh and sweet.
5. Froth
Once the matcha has been whisked, notice the 'froth' or the 'foam' on top.
If the foam is thick, frothy, and creamy-this indicates superior matcha. A thin layer on top would indicate poorer quality matcha.
6. Taste
Finally the taste! The ultimate indicator!
Good quality matcha will bring about a sweet, earthy taste, with a Umani flavour.
This is due to the theanine enhanced within the tea during the shading process it undertakes.
Bitter tastes will not be experienced with quality matcha.
We recommend trying out different matcha teas at cafes, comparing, and enquiring about the company used.
You can read a little more about the distinct characteristics of superior matcha tea here.
How to Make Matcha Tea
There are lots of different ways to prepare matcha tea, but here is a simple and quick method to make a single mug of matcha tea:
Put between half a teaspoon and a full teaspoon in a mug. You may want to sieve the powder into the cup to prevent it from being lumpy.
Fill about a quarter of the mug with 70-80 °C water (off the boil). Don't use boiling water as it will make the tea bitter.
Whisk the powder into the water using a mini whisk.
Fill up the mug with 70-80 °C water.
Enjoy!
Matcha FAQs
Matcha tea bags vs. powder – which is better?
Matcha is intended to be consumed fully rather than being steeped, so using matcha tea bags kind of misses the point of matcha tea. Matcha tea bags are quicker and easier to use as you don't need to whisk the powdered tea into the water.
However, the powdered variety will usually be healthier as it allows you to consume more antioxidants and amino acids.
Does matcha tea help with weight loss?
The antioxidants in matcha tea can help raise your metabolic rate, thereby increasing the number of calories you use per day and potentially contributing to weight loss.
Some people believe that drinking green tea may also reduce appetite, though there isn't much science to support this. Healthline has explored the relationship between green tea and weight loss in depth here.
Are there any side effects to matcha tea?
Possible side effects of matcha tea are similar to those of other caffeinated drinks:
Insomnia
Headache
Heartburn
Diarrhoea
Irritability
It's important to realise that matcha tea is stronger than regular green tea as you're consuming the whole leaf, not just water that the leaf has been steeped in.
Does matcha tea contain caffeine?
Yes, matcha tea does contain caffeine. However, the caffeine content is still lower than that of coffee.
A mug of matcha contains around 40-50 mg of caffeine depending on the strength and serving size.
A cup of coffee contains around 95 mg of caffeine, so matcha has about half the caffeine content. Regular green tea has slightly less caffeine than matcha—around 30-40 mg per mug.
How much matcha tea is too much?
Most people advise against consuming more than 5 cups of matcha tea a day, mainly because of the caffeine content. You only need 1-2 cups a day to get the health benefits of this drink.
The NHS recommend limiting caffeine intake to 200 mg per day during pregnancy. So if you are expecting, you may want to limit your matcha consumption to 3 mugs to be on the safe side.
Matcha Tea Sets
You can drink matcha tea from a mug, but a more enjoyable way to consume matcha is with a proper Japanese tea bowl and whisk.
Matcha tea sets usually include the following:
Tea bowl
Bamboo whisk and whisk holder
Scoop or spoon
One of the most popular sets available in the UK is the Artcome Japanese Matcha Tea Set (see below). It comes with a bamboo matcha whisk, traditional scoop, matcha bowl, matcha powder caddy, ceramic whisk holder, tea cloth, tea cloth holder, scoop holder, matcha powder strainer.

Having a tea set makes the whole process of making and consuming matcha feel more special and enjoyable. Using a proper bamboo whisk rather than a teaspoon also makes matcha easier to prepare.
Conclusion
If we had to pick just one of these products to recommend it would be NaturaleBio Organic Matcha Tea Powder as it's organic, is grown in Japan and offers good value for money.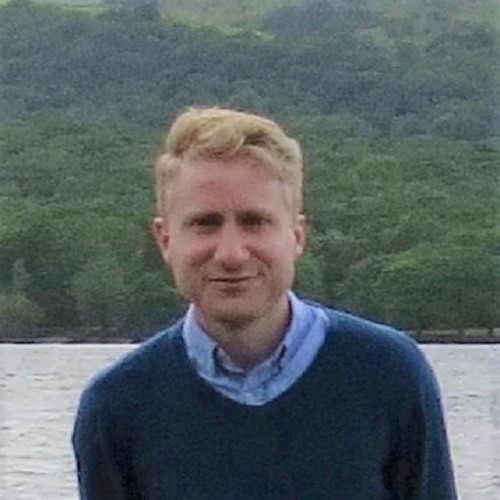 Laurence is the founder and editor of Naturaler. He's been working in the online world for over 5 years and is trying to live a more natural and eco-friendly lifestyle every day.