The fashion industry has been defying inflation for decades. While prices for most consumer goods have been on the rise, the price for clothing has remained constant or has surprisingly decreased over the years.
Clothes are now available at dirt-cheap prices, and so every year, the average Briton buys 26.7 kg of clothes, enough to fill a large suitcase and 10 kg more than people of any other nationality in Europe.
Everything we do has an environmental impact and the world is slowly beginning to realise what's wrong with the global fashion industry.
What Is Fast Fashion and What's Wrong with It?
Fast fashion is the low-quality, trendy, ocean of clothing churned out rapidly and frequently at extremely competitive or cheap prices.
A huge part of these clothes manufactured end up never even being sold or worn but disposed off by the manufactures. Like single-use plastic, fast fashion is designed to be disposable.
Unethical practices
To be able to competitively price the goods and yet make enormous profits, clothing companies outsource production to developing countries where the labour is underpaid, subject to unfair and abusive practices, and made to operate in extremely poor working conditions.
"Fast fashion isn't free. Someone, somewhere is paying" said journalist Lucy Siegle in The True Cost, a documentary that portrays conditions workers in countries like Bangladesh have been subjected to.
The Rana Plaza incident in 2013 where more than 1100 workers lost their lives should have been an eye-opener for the fashion industry. However, not much has changed and workers still operate in hazardous conditions with a high risk for employment injury.
Waste
Fast fashion creates an enormous amount of waste, detrimental to nature. Above two tonnes of clothing is bought each minute in the UK. Every week 13 million clothing items end up in landfills. The UK alone is responsible for 26 million tonnes of CO2 emissions a year.
Globally just 12% of the material used for clothing ends up being recycled.
Microfibres of polyester shedding from our clothes make up 85% of all manmade debris found on shorelines all around the world.
Cotton production
The increase in demand for fast fashion clothing has lead to the industrialization of agriculture which adversely affects both man and nature around the world.
80% of cotton in the US is now grown with GMO seeds. Acres and acres of land are sprayed with chemicals. Using GMO instead of organic seeds causes erosion and runoff, it affects soil biodiversity.
To keep up with the increase in cotton demand and low rates, farmers in India's Punjab region have to purchase GMO seeds at high prices and extensively use fertilizers and pesticides. Over the last few years, the harmful chemicals have caused a sharp rise in the number of birth defects in the region.
1kg of cotton production requires up to 10,000-20,000 litres of water, depending on the region, which is enough water supply for over 10 years for an average person.
What Is Ethical Fashion?
Ethical fashion aims to resolve a range of issues by improving working conditions, curbing exploitation, facilitating fair trade, engaging in sustainable production, and ensuring animal welfare.
Not all brands are able to resolve all of the problems fast fashion poses, but when both the clothing companies and consumers are mindful about their activities or purchases, the planet and the society benefits.
The Best Ethical Clothing Brands in the UK
The increasing awareness about ethical clothing has led to the rapid growth of the sustainable and ethical fashion market. The Covid-19 pandemic has enabled this market to thrive online. 
The ethical fashion market was $6.3 billion in 2019 and it is expected to grow to $8.2 billion in 2023.
If you're looking for ethical and sustainable clothing brands to choose from, we've listed some of the best ones below.
Most of these brands are rated "Great" on Good On You, which is an excellent guide for finding the best ethical and sustainable clothing brands.
1. People Tree

People Tree has partnered with Fair Trade producers and garment workers since 1991 to produce sustainable and eco-friendly clothes. It is also a member of the WFTO Guarantee System which ensures Fair Trade practices in the supply chain.
People Tree uses eco-friendly cotton and non-toxic dyes. Their products are usually certified by the Global Organic Textile Standard (GOTS) or Fairtrade International – Small Producers Organisations.
GOTS is a world-wide standard for organic textiles, based on factors such as the harvesting of the raw materials, environmentally and socially responsible manufacturing, and labelling.
People Tree is sensitive towards animal welfare as well, it does not use fur, leather, exotic animal skin, exotic animal hair or angora. Moreover, it keeps away from the barbaric practice of mulesing by sourcing its wool from non-mulesed sheep.
People Tree sells women's clothing in UK sizes 6 to 18.
2. Yes Friends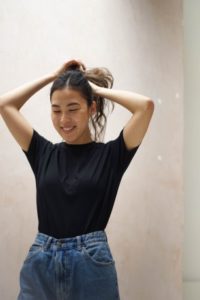 Yes Friends is a little different from the other brands listed here. Apart from ethical and sustainable production of clothing, their mission is also to make this clothing affordable for all. Their sustainable T-shirts for men and women are available for as low as £7.99.
Yes Friends sources GOTS certified cotton grown in India. It also has the Oeko Tex certification which ensures over 100 harmful chemicals with health implications are not contained within the final product (or are not at the levels that would be deemed hazardous).
The brand is PETA approved Vegan. They are audited by the Fair Wear Foundation that ensures that all cotton farmers receive the Fairtrade Minimum Price and the Fairtrade Premium. It has a few other certifications such as the BSCI and WRAP too.
Based on the number and diversity of certifications Yes Friends has, they are doing everything in their power to produce ethical and sustainable clothing. Moreover, their pricing strategy makes ethical clothing available to the masses.
3. Culthread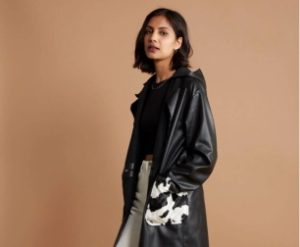 Culthread is a UK based clothing brand that is listed vegan by PETA. They make quality, lasting coats and lifestyle products in sizes XS through XL.
Culthread identifies as a slow fashion brand that uses high-quality recycled materials or dead-stock surplus to create durable products to be used for many years.
They use sea freight for shipping to reduce their carbon footprint and also minimise their textile waste. Culthread's Code of Conduct covers ILO Four Fundamental Freedoms principles. They ensure payment of a living wage in the final stage of production and also visit their suppliers regularly.
The brand strongly believes in female empowerment and is female-owned and managed. One of the things we love most about Culthread products is that all of their women clothing has pockets!
4. Mayamiko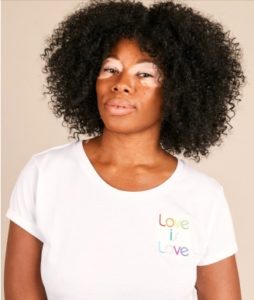 Mayamiko started with a trust for a charity to provide opportunities to disadvantaged women in Malawi, Africa. Many of these women are affected by HIV or are carers of HIV orphans.
The GOTS certified organic cotton Mayamiko uses is grown in Gulu, Northern Uganda. The garments are made in a solar-powered workshop using mostly low impact non-toxic dyes.
It is also a member of the WFTO Guarantee System and its Code of Conduct covers ILO Four Fundamental Freedoms principles.
Mayamiko trains their employees from scratch and even supports them to set up their independent businesses if needed.
Compared to the other brands reviewed here, Mayamiko is the most sensitive towards providing opportunities and a good working environment for their employees.
The brand is also listed by PETA as vegan.
5. Noctu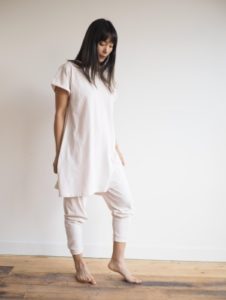 Noctu is a UK based brand that makes some of the most comfortable organic nightwear for men, women and kids. The cotton they use is high quality and soft cotton which is GOTS and Oeko-Tex certified.
This brand also supports the World Land Trust, so for every purchase you make with them, they donate to save 10 square metres of endangered wildlife.
Noctu manufactures locally, aiming to reduce its carbon footprint. They limit the amount of chemicals, water and wastewater they use in production.
They trace their supply chain and ensure payment of a living wage throughout. They also do not use fur, leather, down, angora, wool, exotic animal hair or exotic animal skin but make use of mother of pearl.
6. Ninety Percent
This London based brand contributes 90% of its profits to different charitable causes. If you'd like to choose which cause your purchase should contribute to, you can do that here.
The sustainable womenswear brand uses organic GOTS certified cotton, EcoVero instead of viscose, SeaCell made from seaweed, TENCEL Lyocell fibres extracted from sustainably grown wood, and breathable Tencel which is derived from renewable, sustainably harvested wood pulp.
Ninety Percent really cares about its employees, they help employees save and upskill, offer free meals, and other benefits.
7. Pop My Way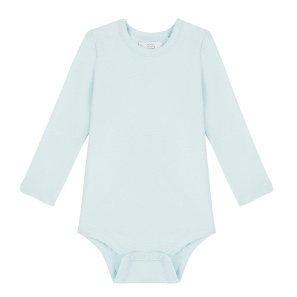 Pop My Way is a sustainable clothing brand for babies. They use GOTS certified cotton for producing the clothing and use eco-friendly materials with a limited amount of chemicals, water and wastewater in production. They also deliver in plastic-free packaging.
The brand's designs aim to bring the "pop" onto the garment. Their range is a mix and match of baby essentials in 7 pastel colours, with interchangeable accessories.
8. Brothers We Stand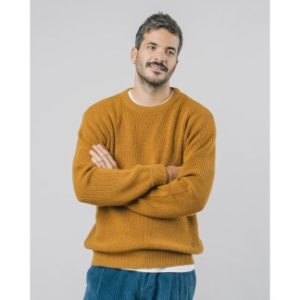 Brothers We Stand is an ethical and sustainable menswear brand that sources from factories that are GOTS and Fair Wear Foundation certified.
Their Code of Conduct covers ILO Four Fundamental Freedoms principles and they have projects in place to improve wages in its supply chain.
Their entire product range is vegan.
Embracing Slow Fashion
Slow fashion is the opposite of fast fashion. It involves mindful decision-making both by the clothing brands and by consumers.
Slow fashion starts with awareness and encourages producing and buying better quality clothes that last longer. Slow fashion values the people, animals, and the environment involved in the process.
Conclusion
In our opinion, People Tree is one of the best brands listed here considering the numerous certifications they have, the variety of their product range, and the transparency in their mission, policy and practices. If you are looking for affordable yet sustainable fashion, we recommend Yes Friends.
Slow fashion is the way forward if we want to change the flawed functioning of the global fashion industry which currently values profits over people and the planet.
Clothes are important, they are our chosen skin and help us express ourselves and we need to learn to express ourselves with minimal or no damage to the environment and the people in it.

Anahita is a Yoga Instructor and Content Creator who is determined to help each individual shift to a healthier and eco-friendly lifestyle.