Many parents give their baby a dummy (also called a soother or pacifier) during the first 6 months to help soothe their child or settle them to sleep.
As well as helping to save the sanity of new parents, dummies might have other benefits too.
Some research suggests that using a dummy may possibly reduce the risk of SIDS (Sudden Infant Death Syndrome).
This may encourage even more parents to try offering a dummy to their child, though the NHS website points out that the evidence "isn't strong and not all experts agree that dummies should be promoted" (source).
If you do decide to give your baby a dummy, you'll want to make sure it's as safe as possible and poses no potential health risk to your child.
What Is BPA and Why Might it Be Dangerous?
You have may have heard about a potentially harmful chemical called Bisphenol A (BPA) in the media, and how it can be found in many plastic household items.
BPA has been produced in large quantities since the 1950s in the production of polycarbonate plastics and epoxy resins. It's found in many hard plastics that we use every day, including water bottles and baby feeding bottles.
BPA mimics the oestrogen hormone, and scientists first became worried after animal studies showed a link between high levels of BPA and infertility, high blood pressure, diabetes, heart disease and other illnesses.
BPA Exposure in Children and Babies
Infants and children may be the most vulnerable to the effects of BPA, due to their smaller size and potentially higher absorption rates, and studies have shown that "the highest estimated daily intakes of BPA occur in infants and children" (source).
During the first few years of life children's brains and bodies are still developing, and exposure to toxins at this stage can potentially disrupt growth patterns, brain development and hormonal balance.
BPA is so widely used it's difficult to avoid it altogether, but as a parent it makes sense to try to reduce the potential risk from this chemical wherever we can.
Best BPA-Free Dummies in the UK
Many baby product manufacturers have taken warnings about BPA seriously, and it's now possible to choose from a large range of BPA-free dummies.
Read below to find out more about some of the best BPA-free dummies available to buy in the UK right now.
1. MAM Night Glow in the Dark Soother
Age range: 0-6 months
MAM was first established in Austria in 1976, and the company now sells around 63 million baby products a year.
All MAM products, including the MAM Night Glow in the Dark Soother, are now BPA-free and made from safer alternative materials.
MAM have worked closely with paediatricians, dentists and orthodontists to develop this soother, ensuring that it's safe and also allows healthy jaw and teeth development.
This dummy features the MAM SkinSoft teat, which feels natural to the baby, and MAM claim this soother has an acceptance rate of around 94%. The symmetrically shaped teat ensures that the dummy is always in the correct position.
This soother has the added of bonus of glowing in the dark, so it's much easier to find during the night if your child loses it.
The MAM Night Glow in The Dark Soother is suitable for babies aged 0-6 months.
2. NUK Medic Pro Genius Newborn Dummies
Age range: 0-2 months
The NUK Medic Pro Genius Newborn Dummy has been designed for premature or newborn babies aged between 0-2 months.
Small and premature babies can sometimes struggle with larger dummies, but the teat neck of this soother is much thinner than on other dummies.
Many breastfed babies struggle to accept soothers, but the specially designed orthodontic shape of this dummy mimics a mother's nipple during feeding and also adapts to the shape of the baby's mouth, so it's a good choice if you're breastfeeding your little one.
These soothers also come already sterile and ready to use, so they're great to take out and about.
NUK guarantee that "we make absolutely no use of materials containing BPA in the manufacture of any of our products" (source).
3. Philips Avent Glow in the Dark Night Time Soother
Age range: 0-6 months
The Philips Avent Glow in the Dark Night Time Soother is intended for younger babies aged 0-6 months.
Avent (sold to Phillips in 2006 to become Philips Avent) is a brand trusted by many parents, and was the first company to produce teats  for bottles and dummies from odourless and tasteless silicone. The silicone teat on this dummy is BPA-Free.
It's another glow-in-the-dark soother, which makes finding it during the night a lot easier for tired parents, although it's only the handle which glows.
This dummy also has ventilation holes to help prevent saliva build-up and reduce the risk of skin irritation.
4. NUK Happy Days Baby Dummies
Age range: 6-18 months
NUK Happy Days Baby Dummies are designed for older babies aged 6-18 months, and come in several fun, colourful designs.
Like all NUK baby products, these dummies are BPA-free, so you'll have peace of mind that your child is avoiding BPA as they grow.
Nuk soothers are also approved by the British oral health foundation, and the specially designed orthodontic shape adapts to baby's mouth helping to exercise the lips, tongue and facial muscles to ensure the healthy development of the teeth and jaw as your child grows.
These soothers come in a box which you can add water to and then microwave, so they can be sterilised quickly and easily.
5. Tommee Tippee Fun Soother
Age range: 18-36 months
Tommee Tipee was founded in the UK over 50 years ago, and is one of the most popular and well-trusted baby product brands in the UK.
The Tommee Tipee Fun Soother is designed for older babies aged 18-36 months.
These bright and cheerful dummies have fun jungle designs that will appeal to little ones, and the good news is that all Tommee Tipee pacifiers are BPA-free.
Some parents have expressed safety concerns after their older babies managed to bite through these dummies, so if your baby has teeth you might want to try an alternative soother.
Conclusion
As you can see, there are now lots of BPA-free dummies and pacifiers on the market in the UK. If you have a newborn, you will want to choose something small like the NUK Medic Pro Genius Newborn, which is suitable for babies under 2 months old.
If your baby is a bit older, the Philips Avent Glow in the Dark Night Time Soother for ages 0-6 months and the NUK Happy Days Baby Dummies for ages 6-18 months are good choices.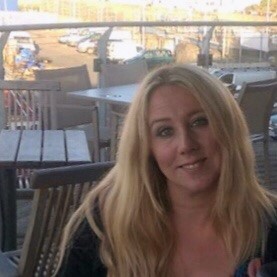 Clare began her career as a technical writer, but since having her boys has worked mostly from home writing content for various websites, including health and beauty and educational resource sites.